I had always heard Bali was known for their handicrafts and just one day of exploring their countryside confirms their artistic reputation. My guide, Dewa from Asian Trails, picked me up at 9:00 and handed me a map to all the small villages we'd be visiting. Our first stop was at the Popiler Batik Factory in Tohpati.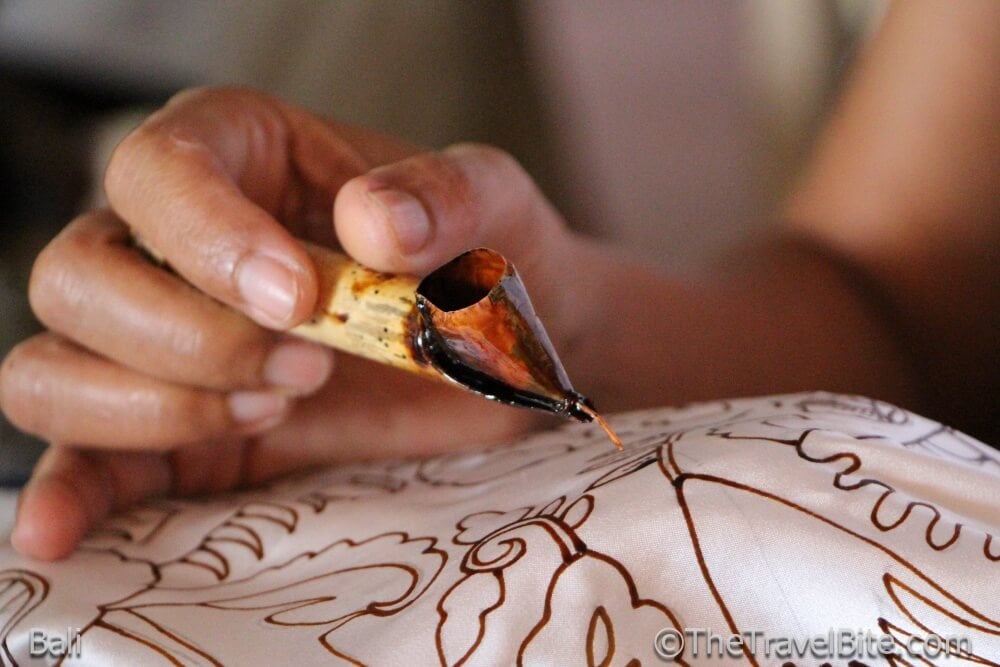 Batik Fabrics
Batik is a method for drawing on fabric by hand with a wax pen and then dipping the fabric into a dye bath. After the dye dries, the wax is scrapped away revealing a beautiful pattern and the process is repeated to add more color and designs. To demonstrate, the artist offered to draw a wax design on my shorts. She said it will wash out with water, but if it doesn't, I'll just have a unique souvenir from Bali.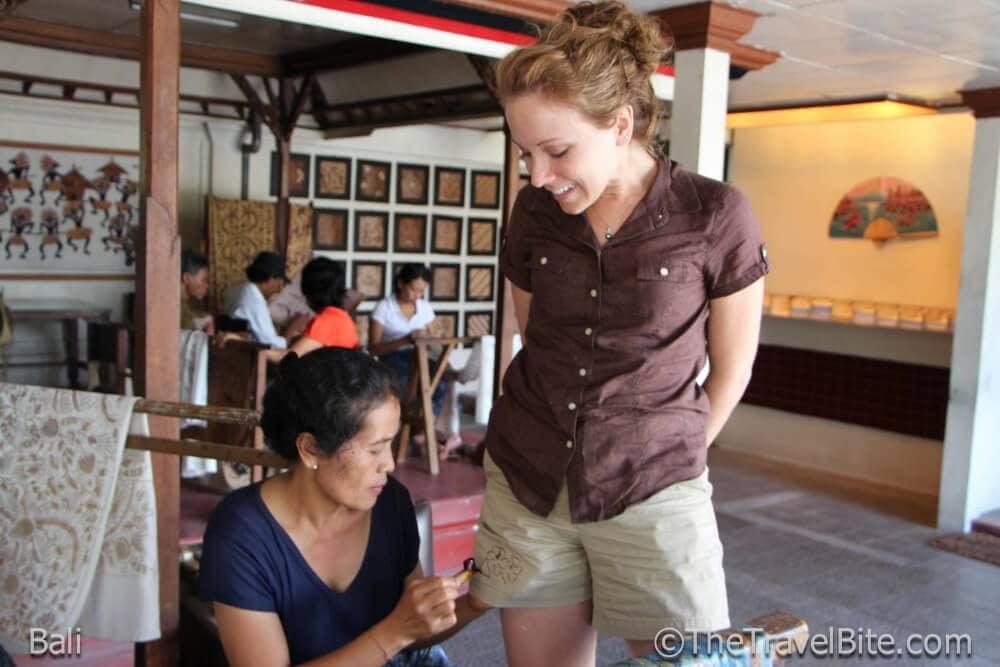 Hand Carved Sculptures
We continued on to Batubulon, an area known for their hand carved sculptures of Buddha, toothy dragons, and animal spirits. We stopped for a bit to watch the sculptors at work, painstakingly paying attention to such small details using only a hammer and a chisel. It takes about a month to make just one statue, which is an fascinating feat when you see them displayed all throughout the island at the entrance to homes and temples.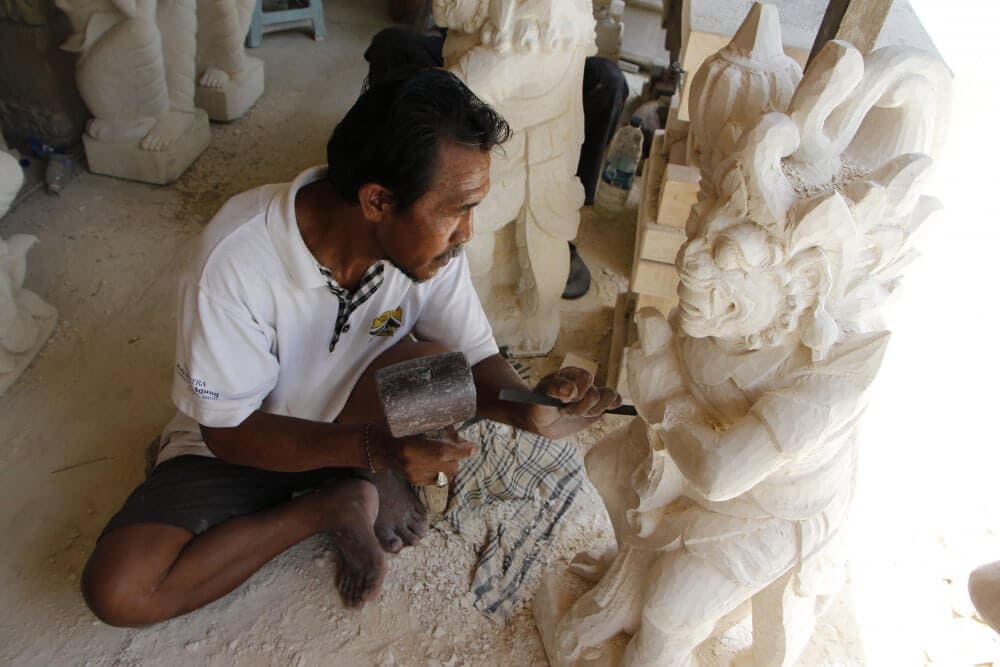 Bali Silver Designs
Next we drove up to the village of Celuk, the center for making the intricate silver designs Bali is known for. Tiny silver beads are meticulously placed in patterns by hand using a small wooden stick or pencil. After the patterns are set, the granules of silver are heated until they fuse together making a beautiful design. I watched one artist spend 20 minutes creating just one earring. It takes such patience and precision for all this handiwork that I have a renewed appreciation for local crafts.