A version of this post was originally published on Four Seasons Magazine as part of the 22-day blogging journey for the inaugural #FSJet Around The World By Private Jet experience.
With only a few days in Mumbai during our around the world trip, I wanted to make sure to experience as much as possible during our short time visiting India. I signed up for a yoga class, took a half day trip to explore Elephanta Island, learned how to wrap a sari, and then visited the local markets and the home of a local fashion designer. Below is a copy of the short story that was published for the Four Seasons about our visit to James Ferreira's home.
Mumbai: The City Within
Exporing Old Bombay
After learning to wrap a saree and now dressed like a local, I ventured out deep into the city to visit a historic section of old Bombay, Khotachiwadi. Amid the harmonious chaos of traffic, music, and street vendors, this quiet community was a restful retreat. The quaint Portugese-style wood homes have remained in tact through the evolution of modern Mumbai rising up around this little neighborhood.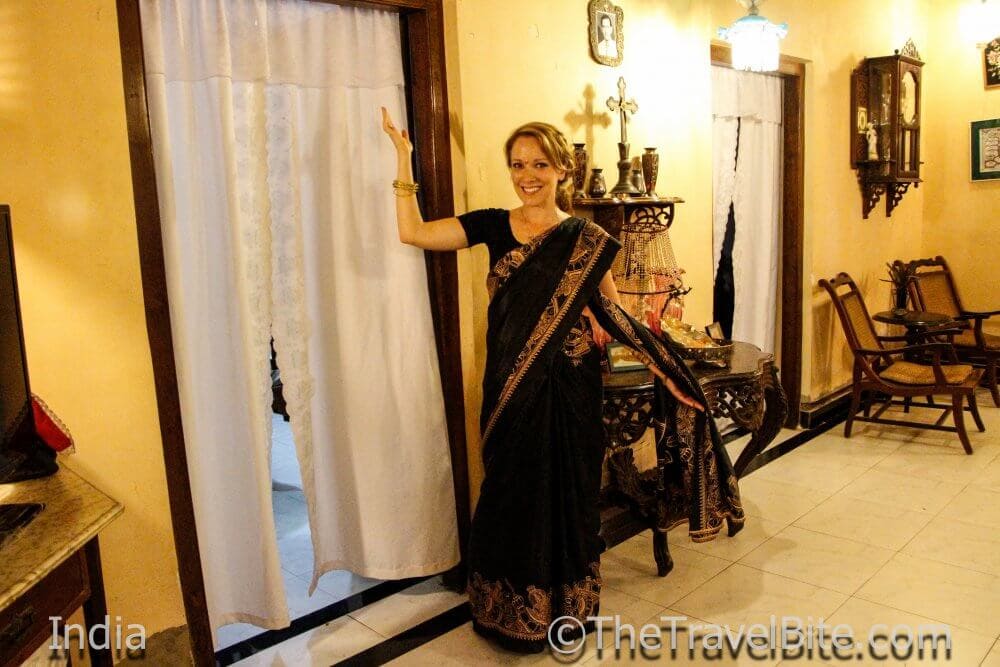 Mumbai Fashion
We gathered at the home of designer James Ferreira, known for his colorful and sensual fashions that embody the culture of his native India. Here we sipped chai with his mother and family while admiring even more luxurious sarees with ornate embroidery and embellishments. Amid his collection of antiques and fabrics, I was captivated by the kaleidoscope of lanterns illuminating his second floor studio. Color is definitely the fashion here in India.