This post is in partnership with The Ritz-Carlton.
As much as I love to travel to new and far-away places, I also enjoy a relaxing Florida staycation retreat in my home state and feel grateful to live in one of the vacation capitols of the world.
From elegant engagement dinners, to anniversaries sipping champagne by a bonfire on the beach, to birthdays spent lounging at the spa with friends, and even our own wedding, the one place we've consistently counted on to celebrate special occasions is The Ritz-Carlton. It helps that Florida has more Ritz-Carlton hotels than any other state, but I also appreciate that I can always look to them to find a relaxing and fun staycation idea.
So, whether you live in Florida, or are just visiting, here are a few of my favorite Ritz-Carlton experiences to celebrate around the state.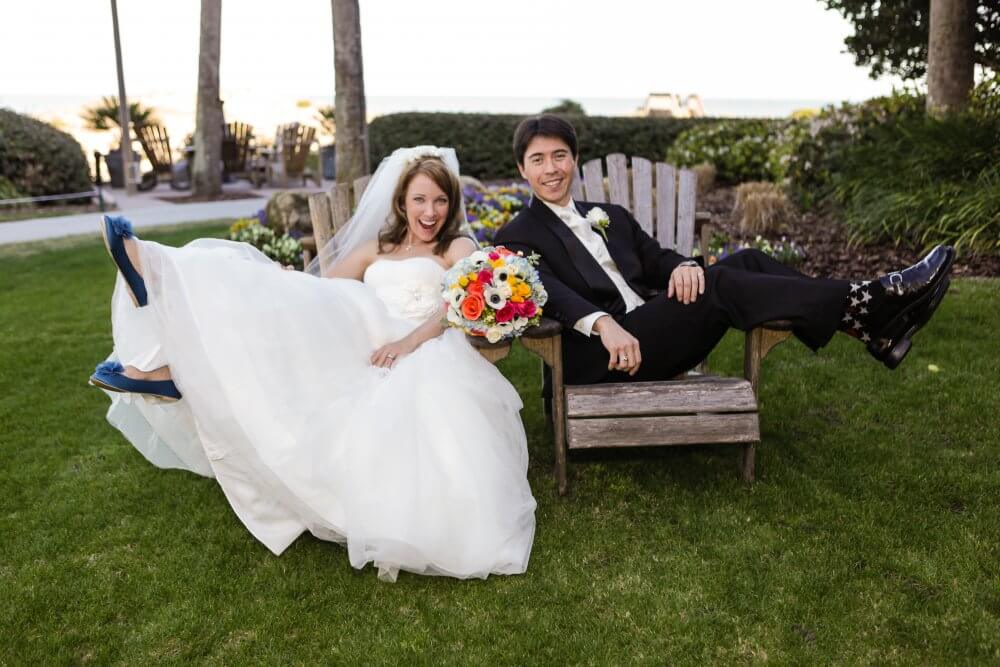 Beach Bonfire – Amelia Island
There are many reasons The Ritz-Carlton, Amelia Island, is one of my favorites. For starters, it's far enough away from Orlando to feel like an escape, but close enough that we can drive there in about 2 hours. Plus, Pete and I celebrated our engagement there with a Chef's Adventure Tasting Menu at their signature restaurant, Salt. A year later, we returned to host our wedding on their seaside lawn so we could share their delicious take on Florida-inspired foods with our friends and family. But it's really the relaxed simplicity of things that keeps us coming back. While I've enjoyed every one of our fine dining experiences here, my favorite memory is celebrating our anniversary by kicking back in a couple of Adirondack chairs beside our own private bonfire on the beach, complete with a gourmet s'mores picnic basket and champagne.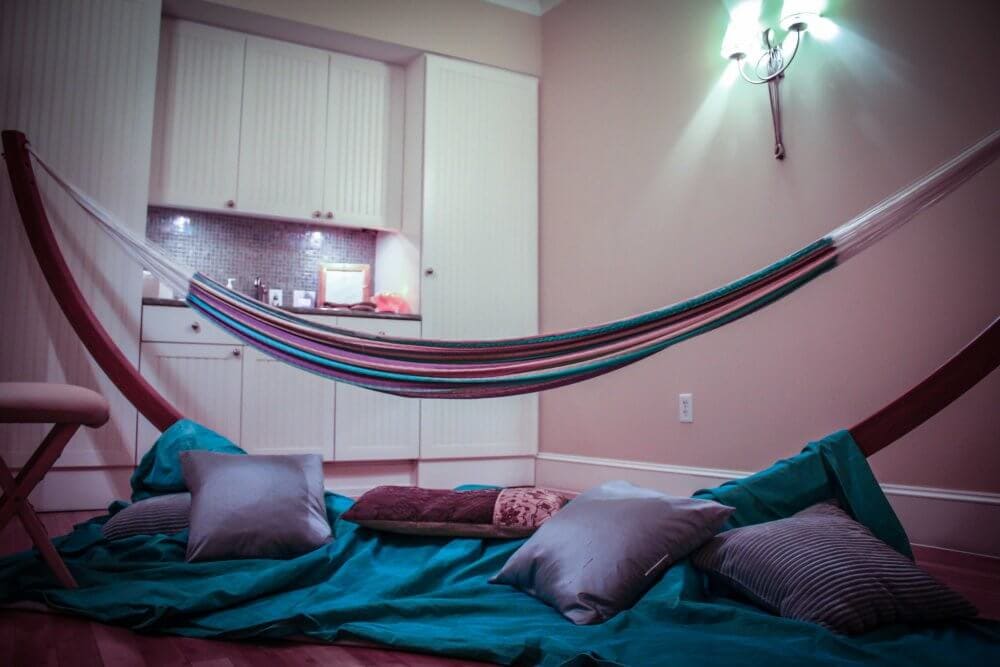 Heaven In A Hammock – Amelia Island
Our memories of Amelia Island certainly hold a special place in our hearts, but celebrations aside, the one thing I absolutely love about The Ritz-Carlton, Amelia Island, is their Heaven In A Hammock experience. (Well, that and their handmade salted caramels — but that's a different story.)
Their signature treatment is probably — no, it definitely is — the best massage experience I've ever had. Ever. It was developed at the Ritz-Carlton, Amelia Island, to represent their southern culture of relaxing on a porch swing or hammock to ease travelers into a vacation mood and it combines traditional massage techniques with the feeling of zero-gravity weightlessness from being suspended in the air.
I remember sitting down in the hammock, the soft material enveloping my feet and top of my head like a cocoon. A warm pillow was placed under my neck for support and a citrus-scented eye mask rested gently on my face. As the massage therapist worked on my shoulders — through the hammock — the gentle rocking gave the sensation that I was floating and weightless. It was like being cradled by a crescent moon and swaying in the night sky while consciously being somewhere between sleep and dreaming. Yes, it feels that ethereal, like being on a cloud.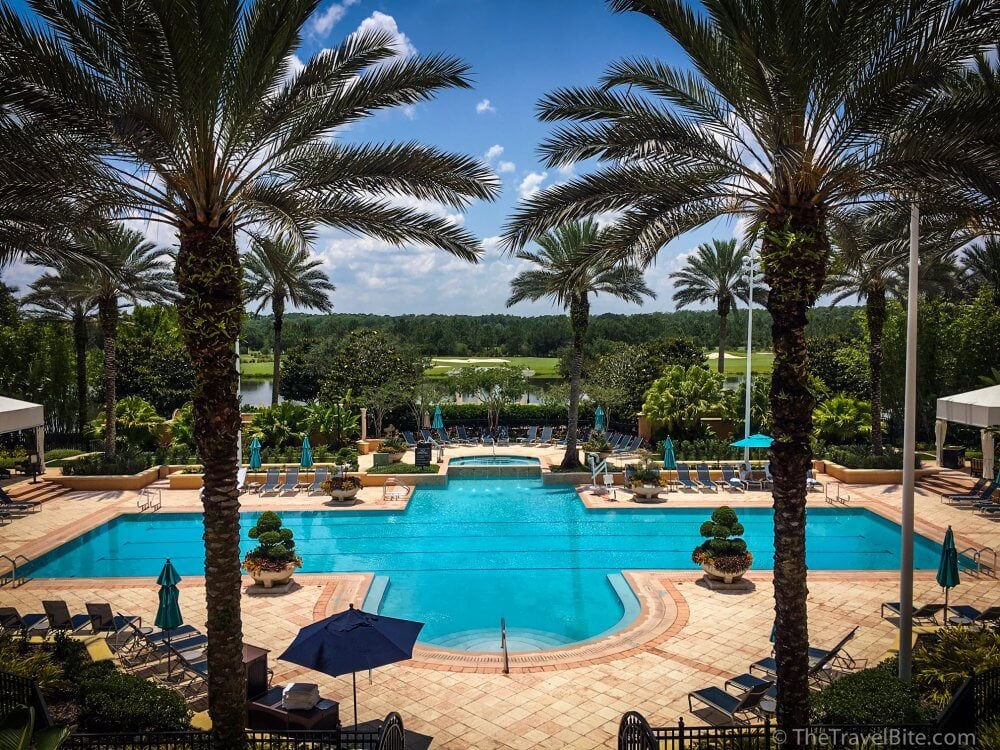 Rejuvenate With A Mini Retreat – Orlando
My hometown of Orlando might be known for it's fast-paced adrenaline pumping theme parks, but we locals tend to look for less touristy places to chill and plan a Florida staycation.  One place my friends and I always gravitate to for celebrating birthdays, or just escaping for the afternoon, is the spa at The Ritz-Carlton, Orlando, Grande Lakes. It's one of the biggest spas I've ever visited, with multiple stories of relaxing retreats overlooking a private resort pool framed with those tall you-know-you're-on-vacation-when-you-see-them palm trees.
Their spa philosophy is "sanitas per aqua," or "health through water," and they certainly have all the amenities to help you achieve that with a sauna, whirlpool, and steam room. But my favorite place to be is sipping champagne out on their balcony overlooking the water and enjoying that zen'd out feeling you can only get after a deep tissue massage.
I've also enjoyed quite a few celebratory birthday brunches of mimosas and healthy foods sitting in the shade outdoors at their poolside spa cafe. It's the kind of place where you want to spend all day. One of my friends and I even made a pact to always celebrate our birthday's here, so we're guaranteed a mini-retreat at least twice a year.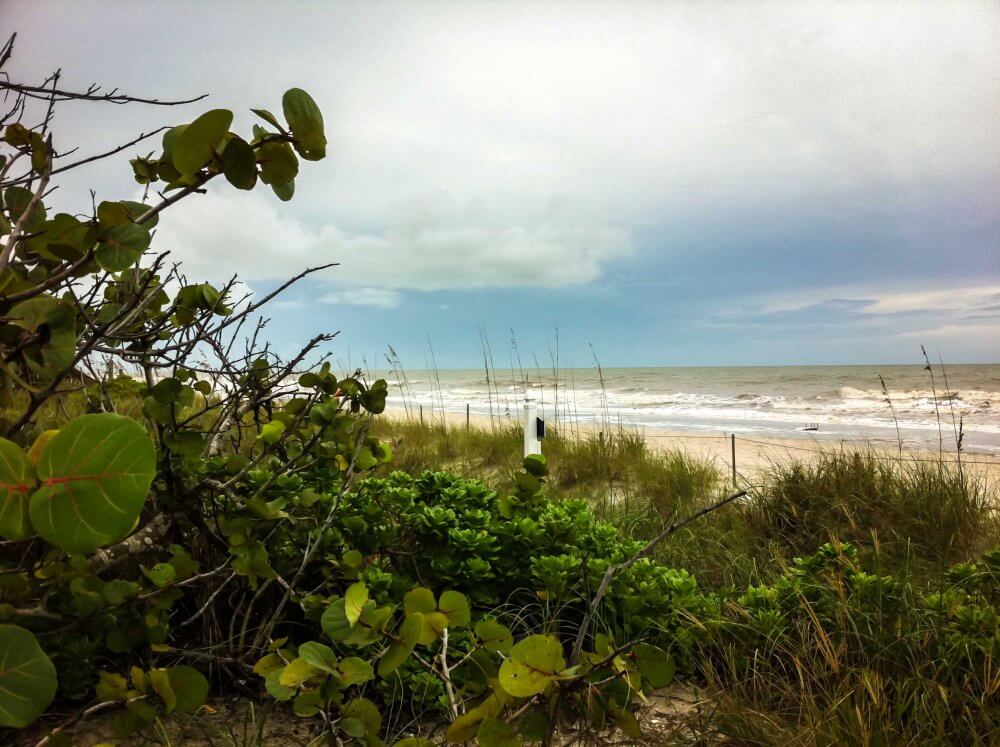 Catch Up On Sleep – Naples
If there's one thing it seems I can never get enough of, it's sleep. With hectic work and travel schedules, my overactive mind will often keep ticking with ideas well into the night. Thankfully, The Ritz-Carlton, Naples, has a solution for that. I drove down once for a weekend getaway and tried their spa ritual called Drift To Sleep that includes tried and true methods for helping us heavy minded thinkers slip into a slumber.
First, I met with a sleep therapist to talk about my normal sleeping habits. Turns out, I'm on my laptop a bit too late at night. Being a digital nomad, I'm not surprised to hear this. I listened intently to the great suggestions the therapist recommended I try at home while sipping comforting herbal tea and lounging in a dimly lit room. The calming environment already had my eyelids feeling a bit heavy before the treatment had even begun.
The first part of the sleep ritual included a body scrub to slough off the stress of the day and improve circulation. Next, I stepped into a warm milk bath with soothing aromatic essential oils. After drying off from the bath, I climbed up onto a massage table and tucked under the comfort of a feather duvet as the therapist massaged my neck, shoulders and scalp. I don't even remember the last half of my massage … I was out cold. This treatment definitely works. And instead of waking up from the treatment groggy and hunting for caffeine like I do most afternoons, I awoke feeling refreshed as if I had just snoozed for eight hours. It was the best nap I've had in a really long time.

Celebrate Food – South Beach
South Beach is well known for their food scene, from the authentic Cuban cafes to the artisan mom-and-pop shops in the Wynwood Arts District. And you guys know how much I love food! Whenever I visit Miami, one of the first things I do is make sure to stop by Panther Coffee for a cafecito and ask the locals there where the latest trendy spot is for dinner. But once a year all the big culinary stars gather together in Miami to celebrate the world's diverse culinary scene during the South Beach Wine & Food Festival. It's a must-do event for food lovers and a deliciously fun Florida staycation idea for locals. The Grand Tasting is literally just steps away from The Ritz-Carlton, South Beach. And while nothing beats a day sipping wine while your toes relax in the sand, the real fun begins at night during the exclusive dinner soirees, such as the Indian-themed Alsace wine-pairing dinner I attended with my friend Kara for a girl's night out.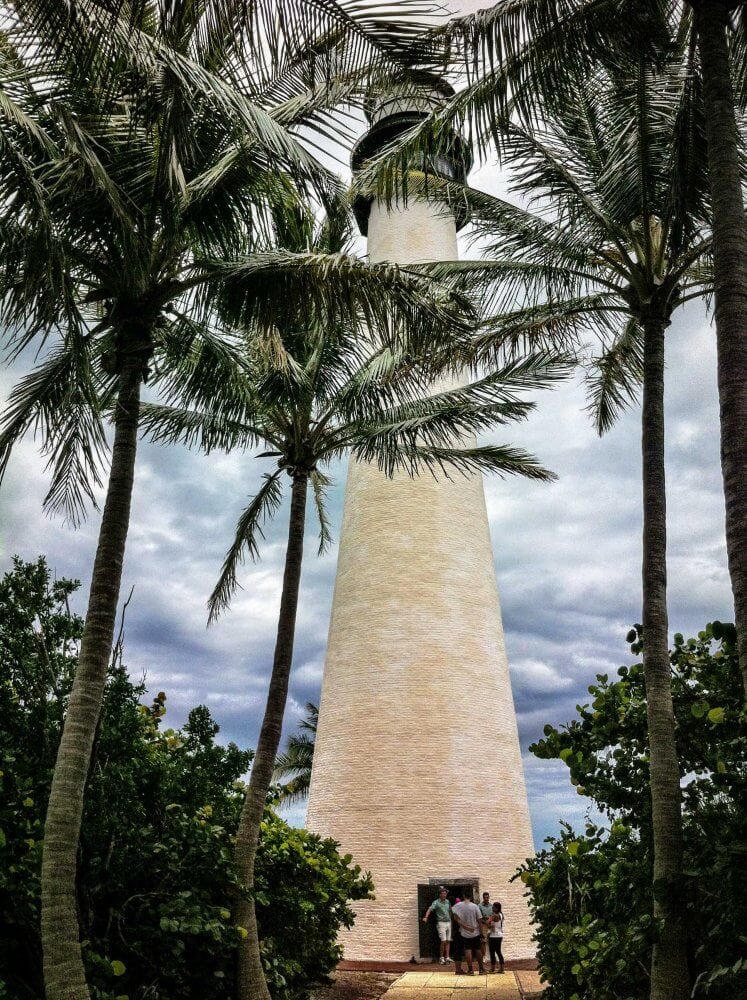 Island Getaway – Key Biscayne
Located just over the causeway and a short drive from Miami is the tropical island of Key Biscayne. Though it's close to the city, The Ritz-Carlton, Key Biscayne, seems a world away and certainly made me feel like I had left the country and traveled deeper into the Caribbean than just the seven and a half miles it took to drive there after a video shoot.
Combining a business trip with a bit of fun, I stayed for the weekend, going for a jog around the island, climbing the postcard-perfect Cape Florida Lighthouse, and then spending the evening dancing salsa to the music of a live band strumming melodies from Old Havana. It's the closest I've felt to vacationing on a Caribbean Island without actually having to fly anywhere.
Disclosure: This post was created in partnership with The Ritz-Carlton. As always, all thoughts, opinions, and love for travel are entirely my own.