Take a culinary journey through the Emilia Romagna region of Italy. The capitol of Emilia Romagna, Bologna, is nicknamed "the fat one" for a reason. Some of the most delicious Italian foods hail from the area. Mouthwatering treats like gelato, prosciutto, Parmigiano Reggiano cheese, and pasta Bolognese are all from here.
There's also known for wine, fast cars, and beautiful historic cities. During this episode, Rachelle chats with her friend Nick about what delicious gems you'll find in each city throughout the region.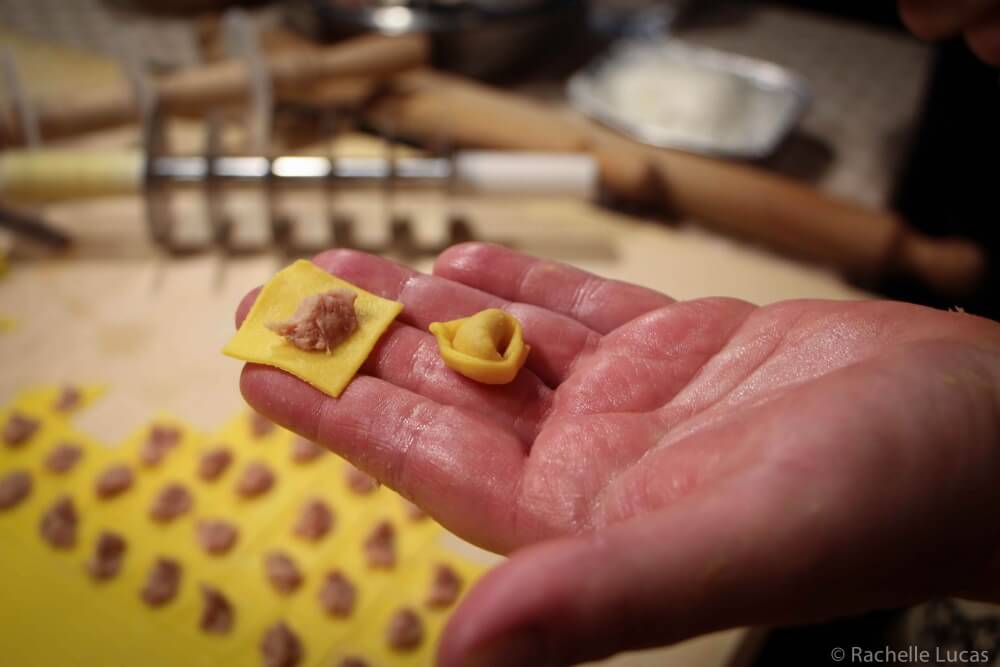 In This Episode You Will Discover:
– Tips for identifying authentic Parmigiano Reggiano, the king of cheese!
– Learn about Italian foods like piadina, gnocco, and mortadella.
– Discover the cities and towns within the Emilia Romagna region and what they're known for.
– Learn about a cooking school dedicated to Italy's first cookbook — Casa Artusi
– Find out what event makes over 100km of coastline go pink.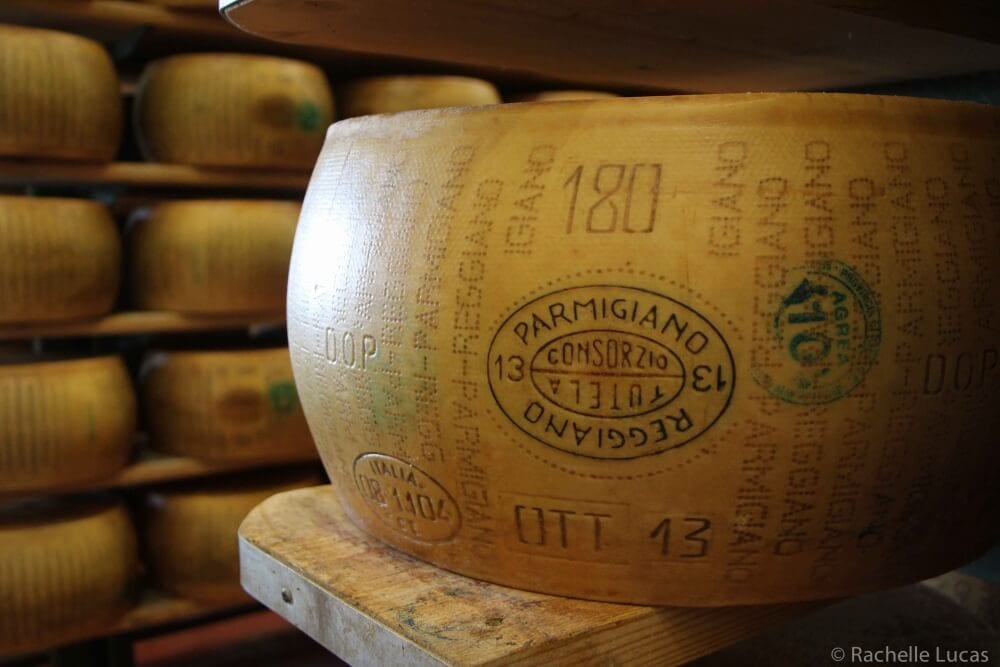 The Travel Bite Podcast is a weekly audio program for foodies who love to travel. During each show, I share stories from my adventures around the world — From chatting with top chefs and winemakers, to talking with other travelers about unique eats and experiences, we'll tempt your tastebuds and take your imagination on a culinary journey across the globe.
A new podcast is published Thursday of each week, with a show notes post such as this one published the following Monday morning.
If you enjoyed the podcast, you can subscribe to The Travel Bite on iTunes (it's free!) or sign up for the RSS feed on Play.it. If you subscribe, you will automatically get every episode for FREE automatically downloaded to your mobile device.