This recipe is from Chef Alys at the La Veta Inn in Southwest Colorado. It's quite decadent and reminds me of a gourmet version of a chocolate lava cake. Served hot with the flavor of pure rich chocolate and the heat of the whiskey will make  this a great dessert to enjoy in the Fall. I can imagine sitting fireside with a cup of coffee and a bowl of Alys' Chocolate Whiskey Pudding. Read more about my trip to La Veta here.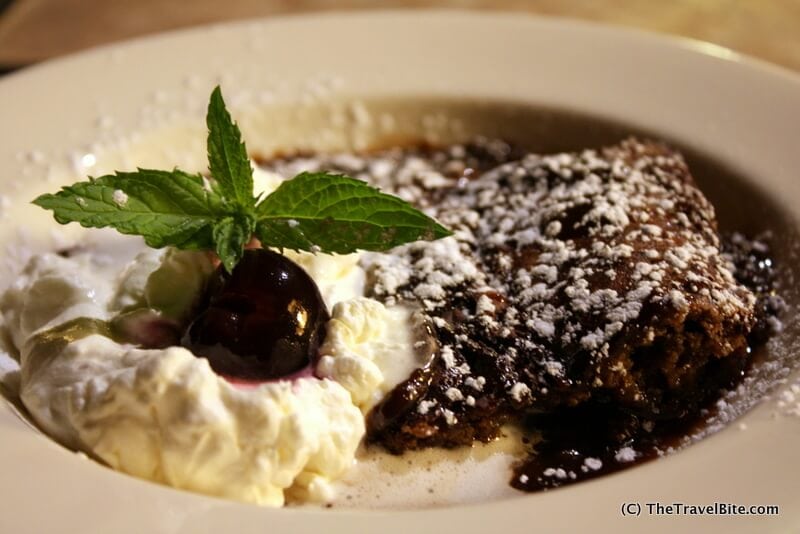 Chocolate Whiskey Pudding
from Chef Alys at La Veta Inn
(a 3 part recipe)
ONE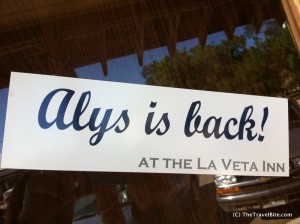 2 cups flour
1 1/4 cup sugar
1/3 cup
4 tsp baking powder
1 cup milk
1/4 cup butter (4 tabs), melted
2 tsp vanilla
Mix melted butter in milk, add vanilla and mix into dry ingredients. Spray 9 x 13 baking pan with non-stick cooking oil spray and spread mixture in pan. Batter should be thick.

TWO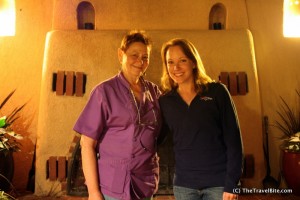 1 1/4 cup sugar
1 cu packed brown sugar
1/2 cup cocoa powder
Mix together and sprinkle on top of batter.
THREE
1/2 cup Jack Daniels
1 1/2 cup water
Mix together and pour over top of entire concoction.
Bake at 350 degrees for 30-45 minutes depending on altitude. This is a rich brownie type of desert that makes its own sauce. It will be slightly liquid, but not soupy. Must be served warm, preferable topped with whipped cream or ice cream. Makes about 12 servings.