The internet is a great place to go if you want tons of information. Sometimes the problem is there's too much information. When I'm searching for a new place to visit it can be monotonous or even overwhelming to sift through pages of ratings, phone number and addresses to find a real human perspective. While that information can be useful, I need more to really imagine a new destination. I know there are real people writing beautiful stories of the places they've  visited, it's just a matter of being able to find it. Well Trazzler has created a community of those very people, and has quickly become one of my favorite sources for travel inspiration.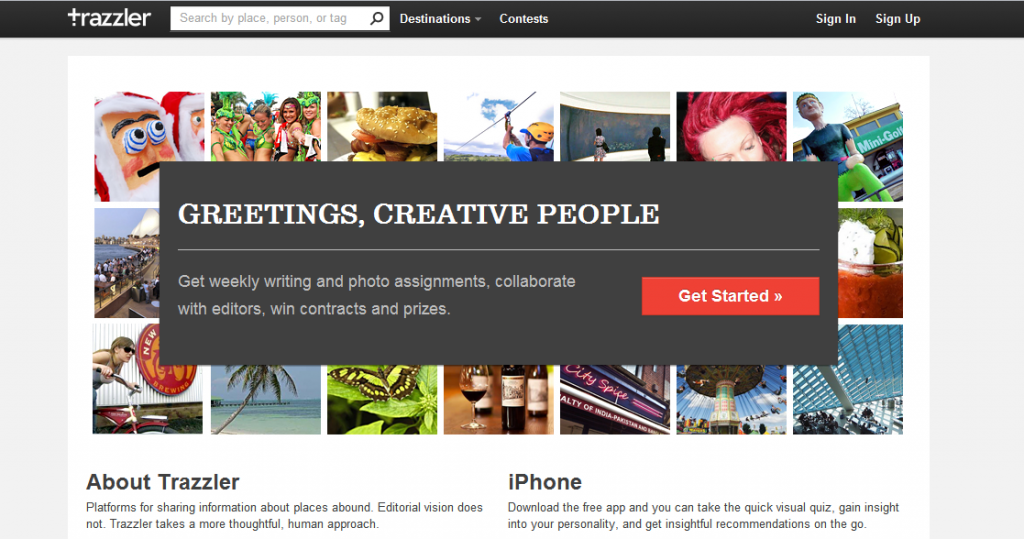 A quick read about Trazzler and I knew it was my kind of site: "We know you are out there writing, taking photos, sharing with friends and family, an endless pool of talent and vision. Platforms for sharing information about places abound. Editorial vision does not. Three years ago, tired of rants, writing designed for search engines, and glorified Yellow Pages that list every last Burger King, we decided to take a more thoughtful, human approach."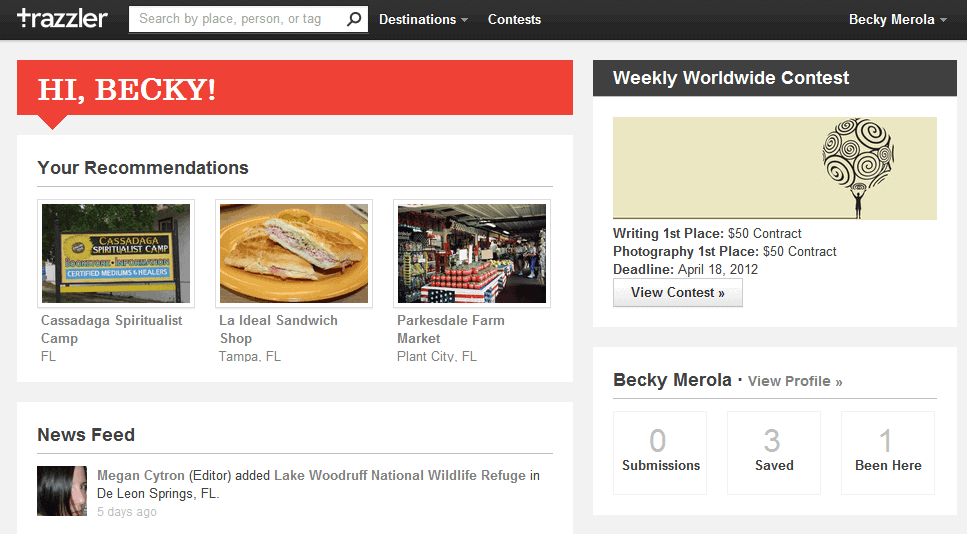 Trazzler hosts weekly contests to encourage interesting and inspiring articles and photos from all over. They have a group real editors working with the participants to ensure they truly put their best work out there.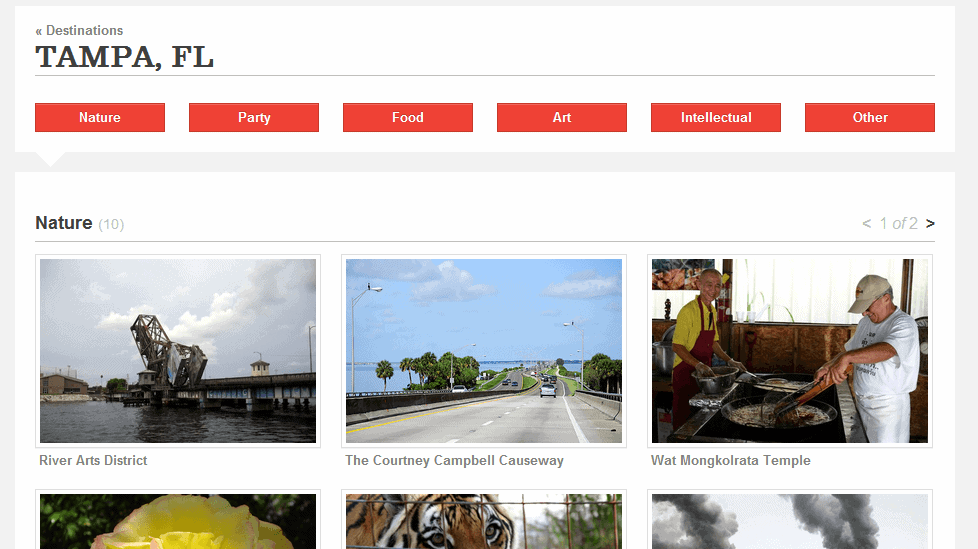 When browsing for new destinations you can search by place, person or tag. They will even make recommendations for you. Trazzler also offers an app that starts off with a quiz to determine what your personality says about the kind of places you'd like to see. The best thing about the quiz? There are no written questions, just a series of photos to see what appeals to you on a deeper level.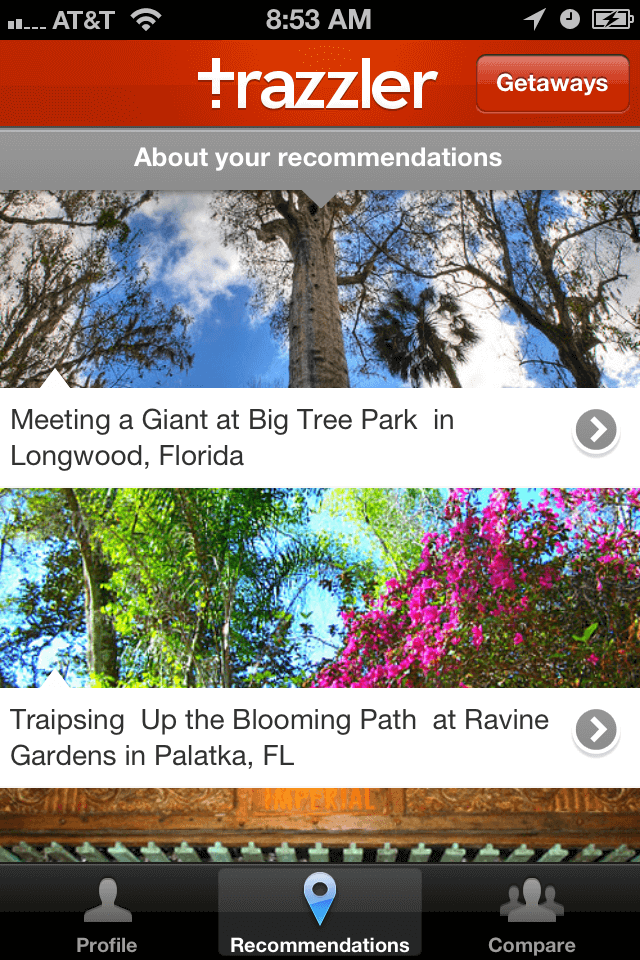 My first Trazzler adventure was a little while ago, and unfortunately not one I will be able to repeat. After spending the morning reading through some of my Trazzler recommendations, I decided to head out to one of the destinations that was close to home: Big Tree Park. The description on Trazzler was an inspiring narrative that really made me visualize the giant tree, looming over the other lush foliage. I couldn't wait to head out and experience it myself.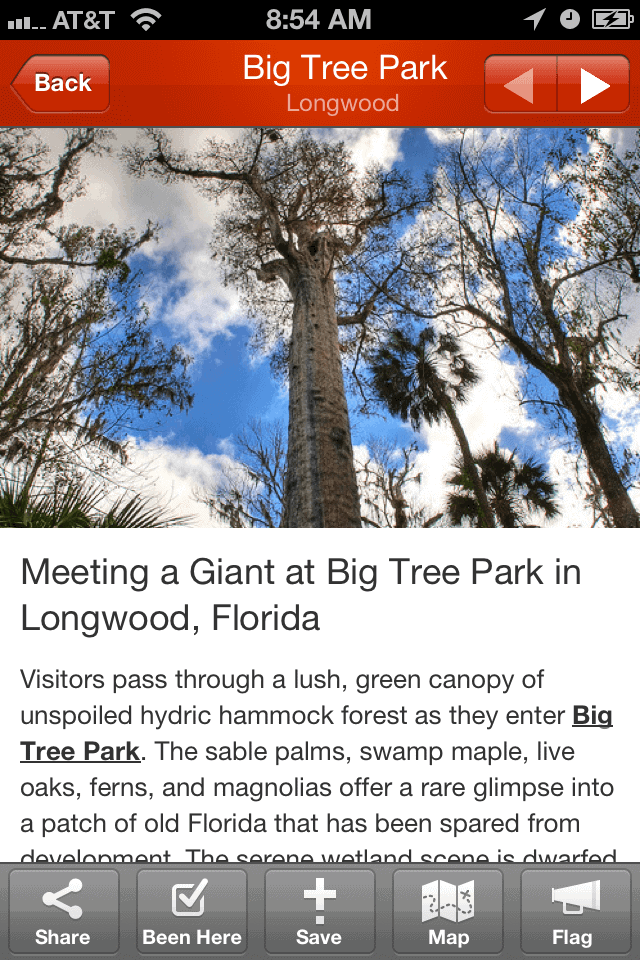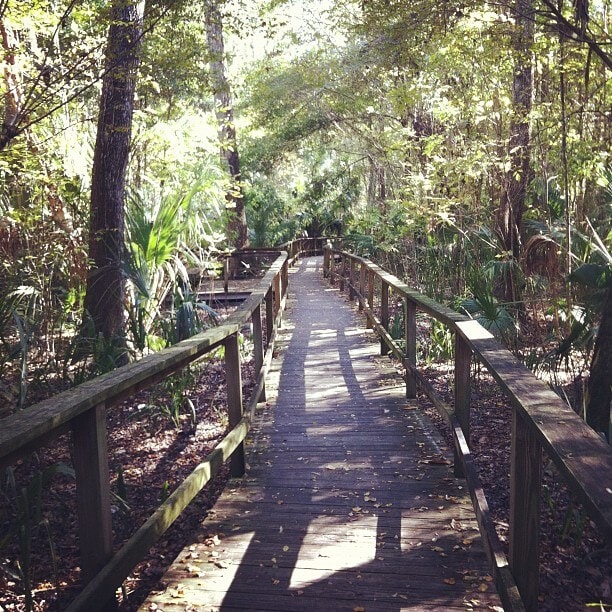 Just a short drive later we arrive at Big Tree Park in Longwood, FL. We walk right by the picnic tables and playground and begin on the wooden path into the wetlands. We walked slowly to appreciate the scene (and take artsy photos on Instagram) but it seemed like only seconds before we were upon the behemoth tree. It truly was a marvel to see this ancient tree tower over the rest of the canopy. The Senator was the largest cypress in the U.S. measuring 17 ½ ft. across, 425 in. around and 118 ft. tall (it used to be 165 but in 1925 a hurricane destroyed the top of the tree).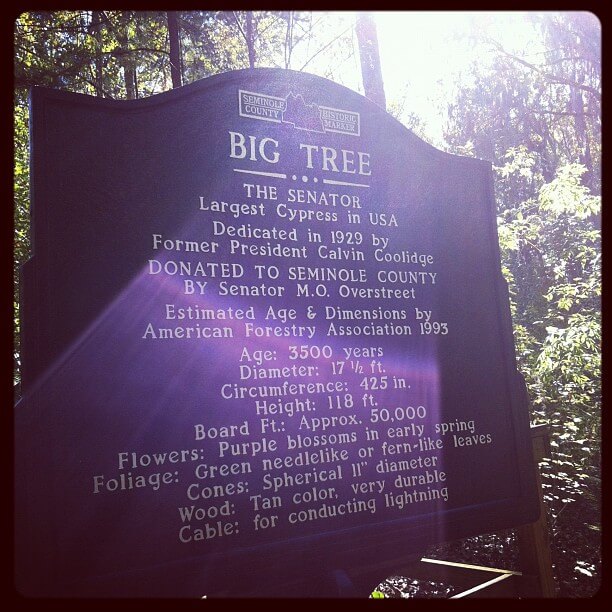 Unfortunately this would be the last time I would see the Senator. A few months after my visit, after surviving 3500 years and quite a few hurricanes, the Senator was tragically burnt down. There is hope for those who still wish to visit Big Tree Park. Another ancient tree, Lady Liberty at the ripe old age of 2000 still remains at the park.  The park is currently closed until further notice, so until it reopens I will keep remembering my old friend The Senator.