As I get ready to put together a list of great gift ideas for travelers, I thought about all the apps I can't live without when I travel.  Last year, Pete got creative with gifts and "filled my Christmas stocking" with apps.  So if you're gift-giving for someone who just got a new tablet, is planning a big trip, or just appreciates creative gadget-y things, then check these out: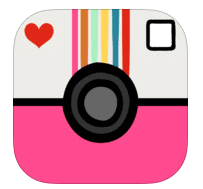 A Beautiful Mess: This photo editing app is fantastic for adding some creative fonts and borders to your photos for Instagram, Facebook, even your blog.  I like it because they look handwritten and real, giving images a more personal feel.  If you were following along on my #PassportToParadise trip around the Caribbean, you probably saw some of my photos on Instagram with A Beautiful Mess edits.  Check out their website at abeautifulmess.com/a-beautiful-mess-app/ or download on iTunes.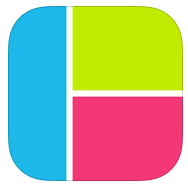 This is another photo editing app I use to make collages and add labels to my pics, such as titles or hashtags.  It's really easy to use and has some fun creative functions like rounding out corners and changing the color and style of fonts used.  I have some examples below.  Available for download on iTunes.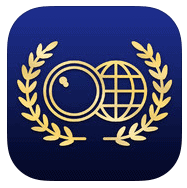 Word Lens:  This language translator app works like magic.  You simply hold up your phone's camera to a sign or other printed material … and voila … it instantly translates it for you.  It's not only helpful when trying to find your way around a foreign city, it's also and entertaining party trick to use on brochures or more involved text where it sometimes translates things quite literally making the resulting text a hilarious read.  It's available in multiple languages packs (have to purchase them individually) and is available for download at iTunes.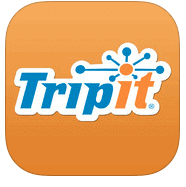 TripIt:  This free app is the best for organizing your travel and makes it so easy that I don't know how I ever lived without it.  It's like having a personal assistant as it truly does what it says, "Simply forward your travel confirmation emails to plans@tripit.com and TripIt automagically creates a detailed daily itinerary for every trip."  After emailing your airline and hotel confirms to them, your itinerary instantly appears in your phone's app with all the important information you need right at your fingertips.  The Pro version even updates you in-real-time on what gate your next flight is scheduled, making connections a care-free breeze.  Plus, their flight itinerary map is pretty darn cool.  I've used it in a couple of my Instagram photos … so now you know my mapping secret. 😉  Check out their website at TripIt.com or download on iTunes.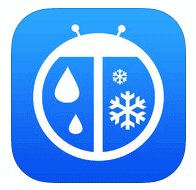 WeatherBug:  I check this app first thing in the morning and use it when planning to pack for a trip.  It's instant and tends to be more accurate than what I find online and on the news.  It's shows not only a 10 day forecast, but an hourly one as well.  It's also handy for finding out sunrise/sunset times for taking photos and even stores multiple cities so you can swipe through and find out what your weather will be like in each destination while traveling.  Available on iTunes.