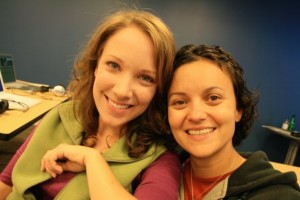 Meet Vanessa. She's a good buddy of mine. We met at the Travel Channel Academy and I'm lucky to have her working on Inn The Kitchen with me.
Earlier this year she submitted a video for Tourism Queensland's Best Job In The World. And while she didn't go to Australia … I think it's because we already HAVE the best job in the world.
I wanted to share this video of her because I think her personality and passion for life really shines through.
More "Meet The Crew" videos coming this week …