If you're getting some online shopping done and are looking for great gifts for travelers, here's a list of unique items I love to have with me on each trip.  Traveler-tested.  Traveler-approved.  From what to wear, to packing essentials, and even a few luxury items I consider a must-have for a comfortable flight.  Happy shopping!
GIFTS FOR TRAVELERS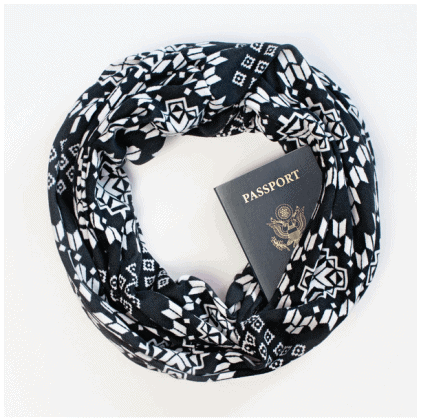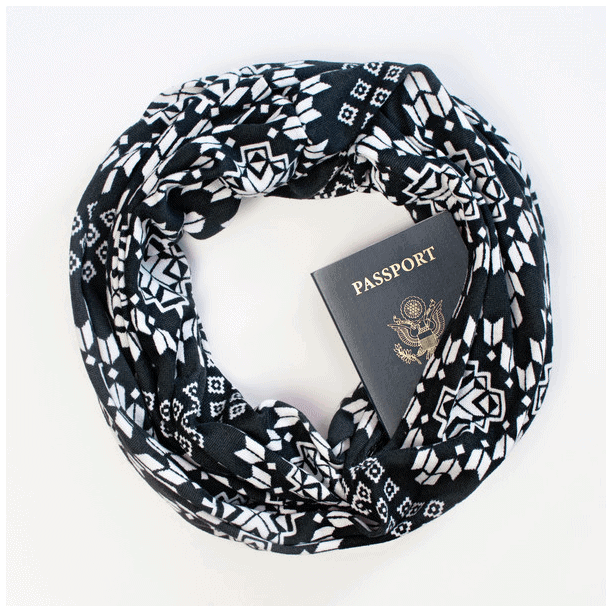 Speakeasy Travel Scarf – These beautifully crafted hand-made scarves are every smart-travelers dream.  There's a hidden pocket inside where you can stash your passport and cash and no pickpocket will ever know.  You can fall asleep on a plane or train with your valuables hidden safely around your neck and close to your heart.  They're handmade by my friend Bethany and she collects fun fabrics from around the world, so they're definitely travel-inspired.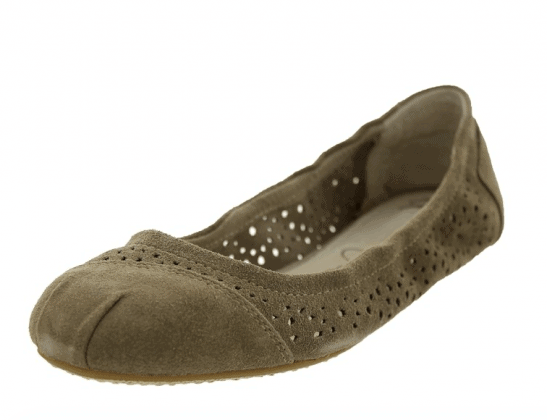 Tom's Ballet Shoes – As a frequent traveler, what I love about these shoes is that they're super light (seriously, they weigh next to nothing), they're as cozy as a slipper, and they look smart too.  I'm a big fan of multi-function fashion when packing and these can go casual to dressy pretty easily.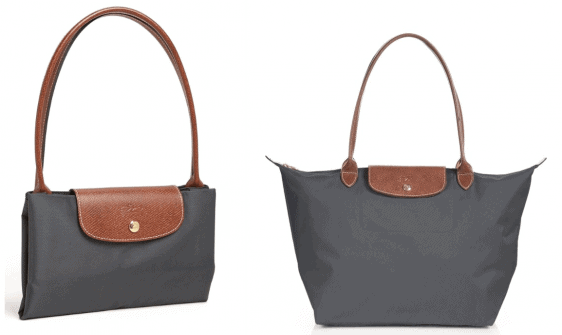 Longchamp Folding Tote – By far, my favorite travel bag. Don't be persuaded by other brands that mimic this design because nothing folds up easily like an envelope like this champ (see what I did there?).  I fold up my Longchamp and slide it into the outside zipper pocket of my carry on,  then when I arrive in my desitination, I unfold it, and use it as my purse and camera bag.  I have a slightly larger one too that we fold up and bring with us to use for packing delicate gifts and souveniers for our trip home.

Timbuk2 Messenger Bags – This is Pete's favorite travel bag brand, and I love having my own small messenger bag for a casual day-pack.  They come in different sizes and color combinations, but one thing that remains consistent is Timbuk2's sturdy construction (their own website describes them as "tough-as-hell" and they're not kidding) and interior organizing pockets that hold your water bottle upright and your tablet safely tucked away.  Plus, they're an environmentally conscious company based in San Francisco, so it's a purchase you can feel good about too.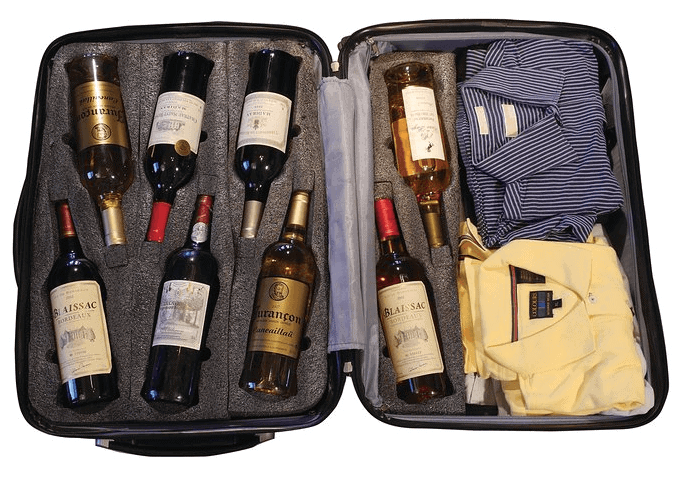 Vin Garde –  Okay.  Last travel bag recommendation, I promise.  This one is  for vineyard vacations when you want to bring a case of wine home and don't want it to break. The construction is genius.  So if you're planning a trip to Bordeaux, South Africa, Napa, or anywhere you feel like you might bring home a lot of wine (or spirits in the case of my gin trip to London), you'll want to bring this bag with you.  It's cheaper than shipping.  Just don't forget, you have to check this one!  As much as you want to, don't try and carry-on a case of wine.  I've got some stocking stuffer ideas below that will help you get your chill on in-flight. 😉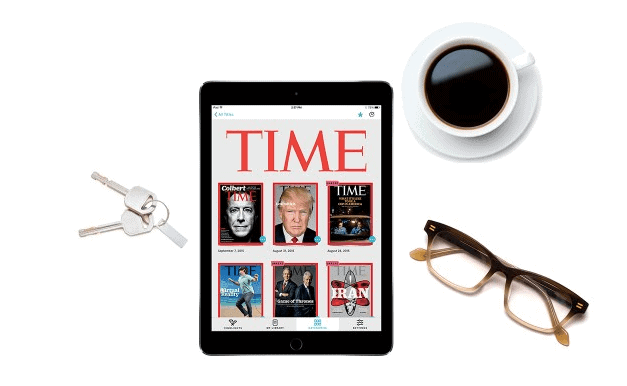 Annual Subscription to Texture – Want a gift that keeps on giving?  Lighten your favorite traveler's load with an annual subscription to Texture.  It's a magazine app that lets you download and read all the latest top magazines.  It's like a digital newstand, only it's a lot lighter than carrying the paper versions.  You'll never be bored while waiting in an airport again.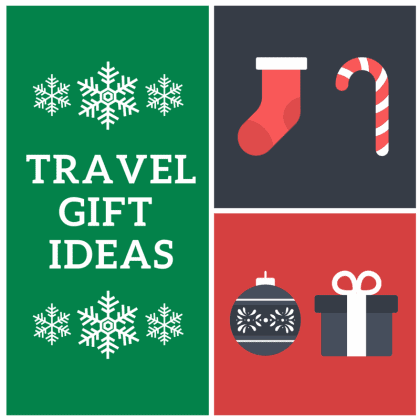 STOCKING STUFFERS FOR TRAVELERS
Already got your big gift and just looking for some stocking stuffer gift ideas for travelers?  Fill a stocking with these (and some gourmet chocolate too) and you should be all set.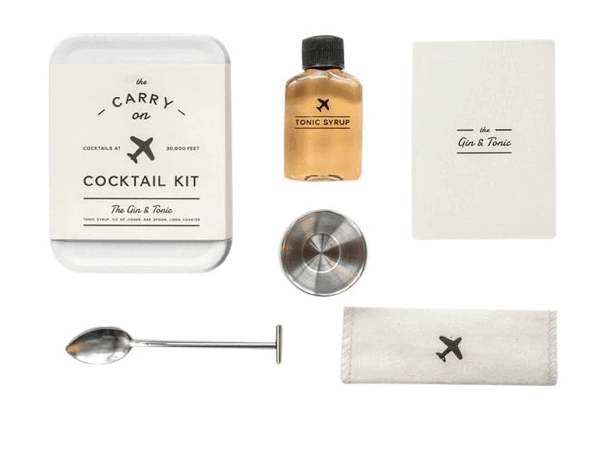 Carry On Cocktail Kit – Everything  you need to make the perfect gin & tonic, all that's missing is the gin!  I received one of these during my gin tour of London and it was perfect to try out on the flight home with one of the smaller mini-bar sized bottles of gin I took home.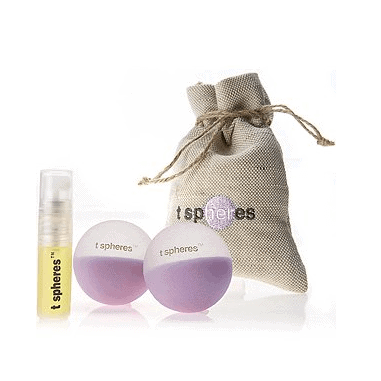 Tspheres – I originally wrote about these tiny magic spheres for my travel tips for marathon runners, but really, every traveler could use them.  They're perfect for an in-flight massage as they can roll over the pressure points in your back quite well.  Plus they're infused with essential oils and come with an infuser spray.  Perfect for people on-the-go that need a little stress relief.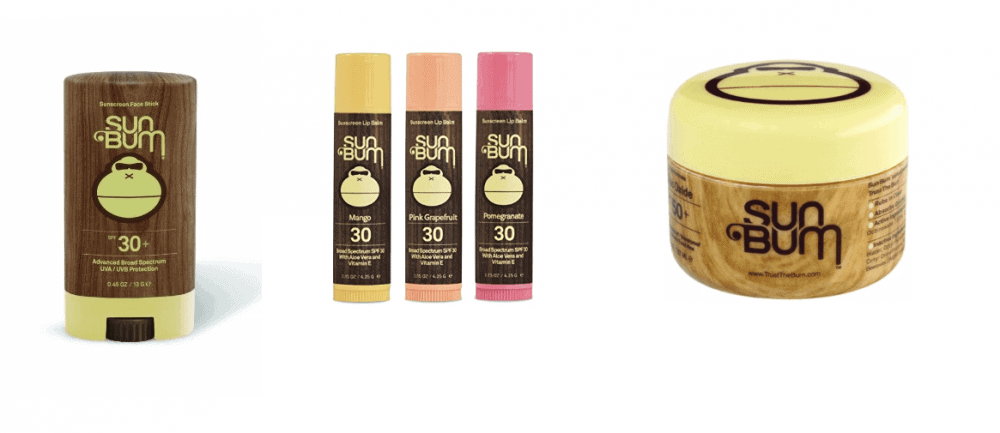 Sun Bum – One of my Florida friends introduced me to this and I absolutely love it.  Made by a company based in Cocoa Beach,  their clear zinc oxide has an SPF 50 with aloe and vitamin E that's perfect for a day out in the sun, and it's in a small TSA-friendly size.  I usually have the face stick and lip balm with me in my purse at all times (along with a roll-up sun hat) in case our daily excursions lead us out into the sun too long.  All of Sun Bum's creams are lightly scented with tropical scents like banana and the lip balm comes in delicious flavors like coconut and key lime.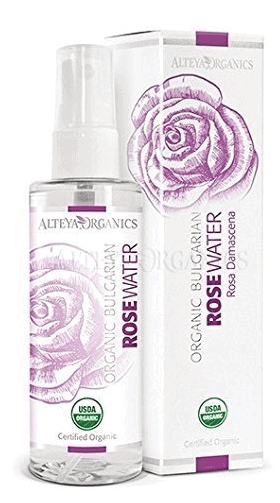 Rosewater Spray – This is my secret weapon and my must-have carry-on in my packing tips for long flights.  When dry cabin air makes your skin dry, and even worse, it becomes painful to breath, spritz a little of this on your face for the extra hydration your skin needs and provides a little humidity to breathe in at the same time.
Evian Spray – If you're shopping for a guy and rosewater isn't his thing, then I'd pick up this Evian Mini Water Spray Trio for his travels.  It has the same effect as the rosewater listed above, but without the rose scent.
PS: Some of the links included above are affiliates, which means if you buy it, The Travel Bite gets some cash money. Thank you for supporting our travel addition. 😉