I love to cook, but as much as I hate to admit, I'm no baker.  There's a certain science to baking that requires precise measurements and patience that I simply don't possess.  If the recipe calls for a cup of flour, I sometimes end up with a cup and a quarter.  Gotta add something back to the refrigerator and wait for it to cool?   I skip that step.   Nosireee, I just can't wait.  Sometimes the recipe turns out, sometimes it's a complete gooey mess.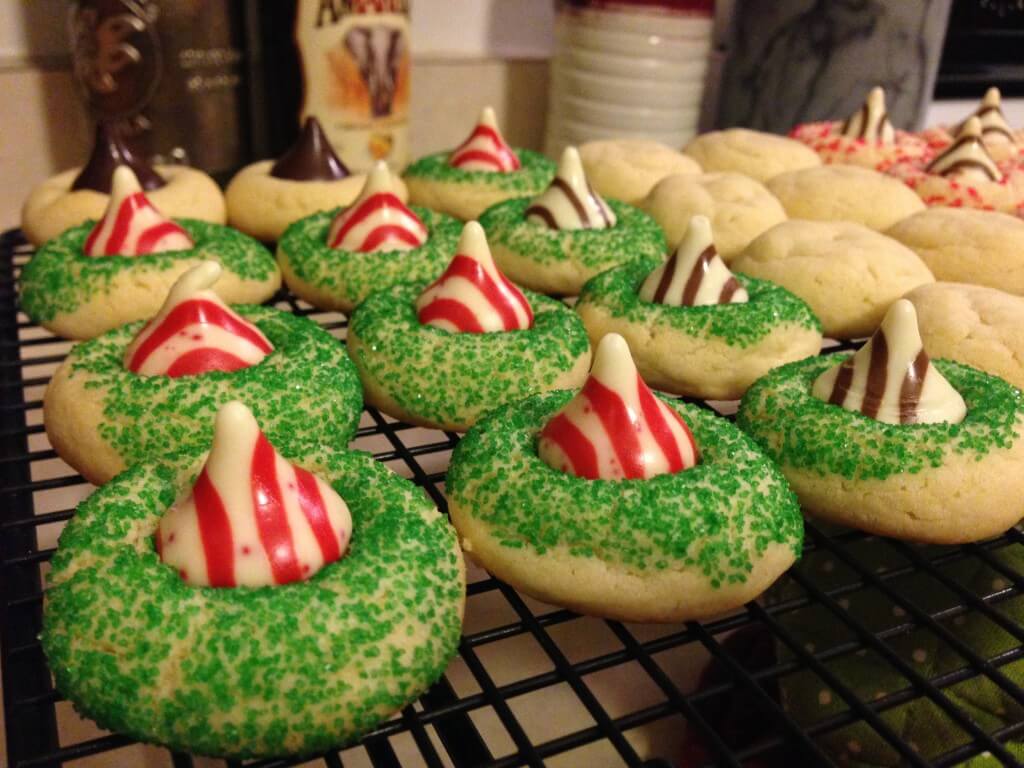 The trouble is, I love Christmas cookies.  Especially those perfectly shaped and artfully decorated sugar cookies that seem to make a special appearance around Christmas time.  I'm always suspicous of people who can make these and just assume they bought them at a pastry show (just to make myself feel better about my lack of sugar cookie skills).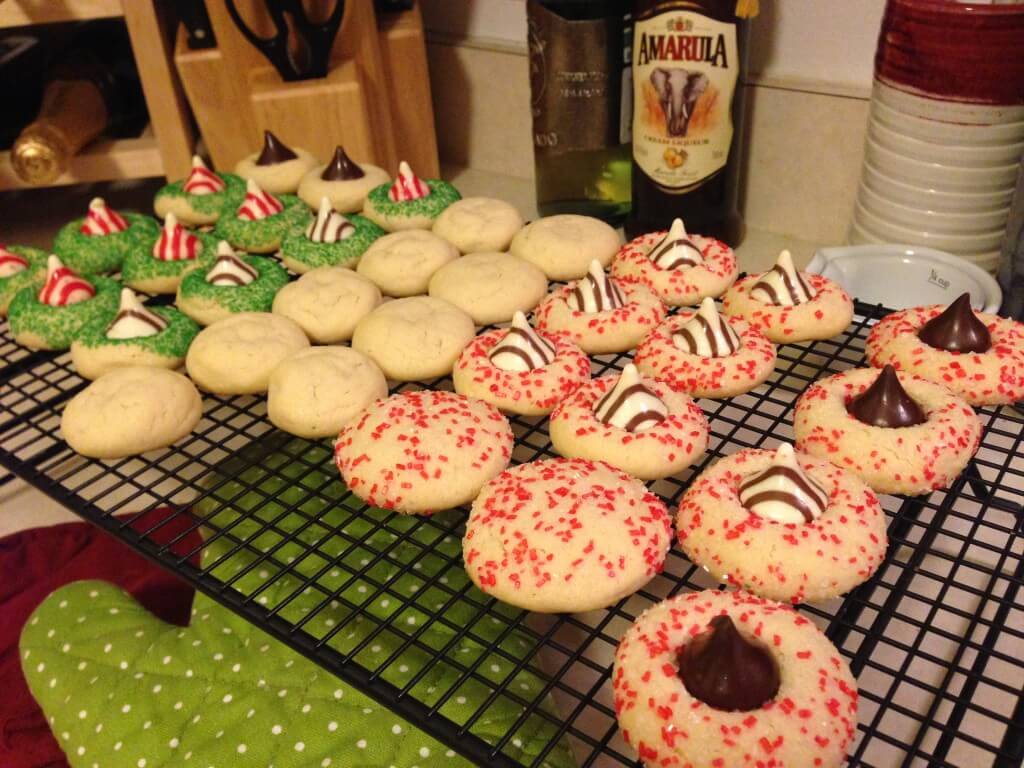 I've tried and tried again making them on my own, but mine never turned out quite like the photo.  They'd loose their shape when baking, the decorative candy wouldn't stay on, and no matter how long I let them sit to dry, the frosting would still get smudged when I tried to pack them.  I'd eat the ones that cracked or looked imperfect and would end up with just a precious few that weren't even enough to make a single gift.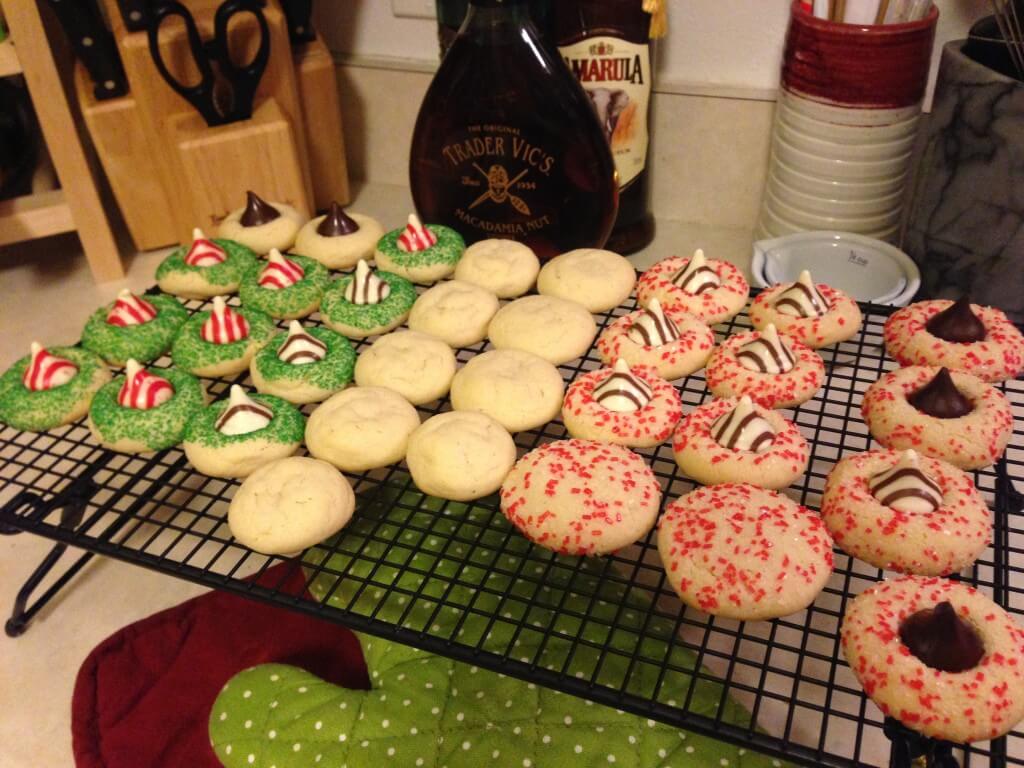 Pete's favorite cookies are peanut butter with a chocolate kiss, and last year when I saw a lot of the top baking brands showing similar cookies with different kinds of Hershey Kisses rolled in colored sugar, I thought I'd give it a try.  It's kind of full proof since it's just a round ball of dough.  No shapes … I can do that!  So, now when I'm in a pinch for decorating, I stick a kiss on it.  Seems pretty simple, plus, I like the sound of it. 😉
Here's the method:
Take any sugar cookie recipe, or even store bought dough, and prepare as directed.
When you separate the dough into individual balls, roll them in colored sugar before placing on the cookie sheet.
Bake them as directed in the recipe (don't stick the kiss on it just yet).
While they're baking, unwrap individual Hershey Kisses and place them in a bowl.
When the cookies are done baking, let them cool for one or two minutes and THEN stick a kiss in the middle of them and press gently so the warm dough sort of hugs the cookie. (If you stick the kisses on right when they come out of the oven, they'll melt.)
That's it!  You're done!  The chocolate might form a bit of shine as it heats up.  Just let them cool for about 10 minutes and the chocolate will harden back up again and keep it's shape.
Pretty easy, eh?  Check out my Kiss Cookies Pinterest Board for more inspiration.