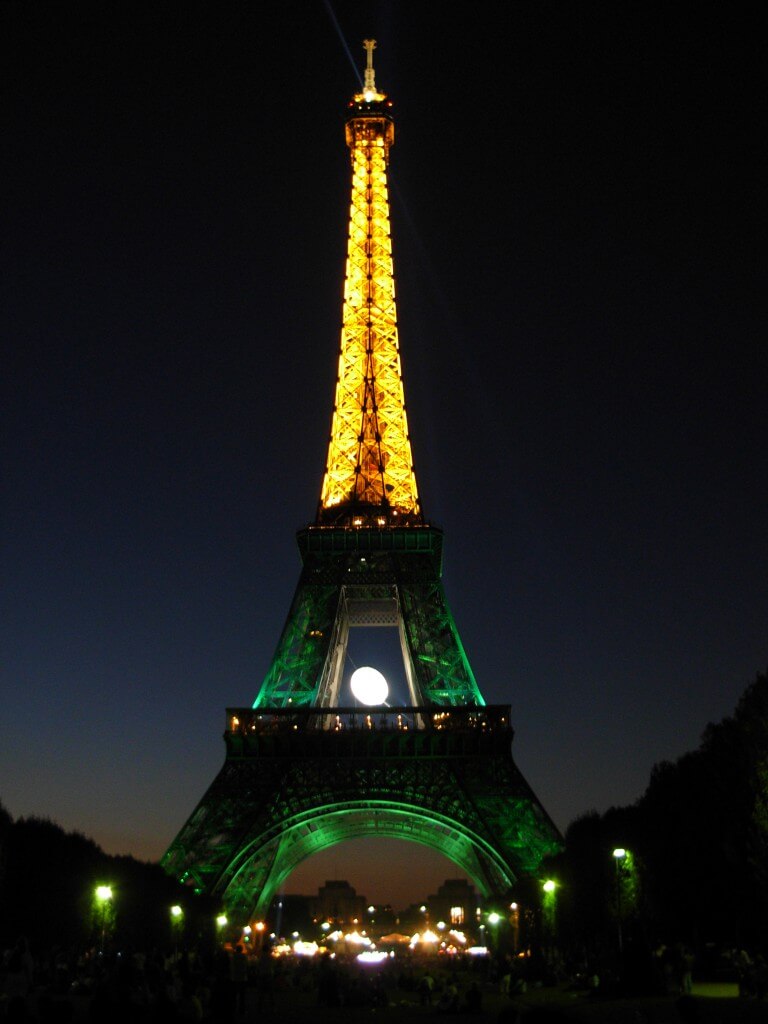 I'm so excited to be heading to Europe this week!  My mom and I are sailing away on Viking Cruises City Of Lights Tour and, get this, it's her very first time overseas!  Gah!  I can't wait to see Europe through her eyes and experience her first-timers excitement.  Plus, I have the Viking Cruises commercial theme song playing over and over again in my head (I know you know it) from seeing it during episodes of Downtown Abbey or some other PBS special.  Every time I think about it I break out into spontaneous applause.
We'll be in Paris this week and then officially setting sail on November 1st. Follow along in real time with the hashtags #VikingCruies and #TBonViking (TravelBlggr on Viking).
Here's our itinerary: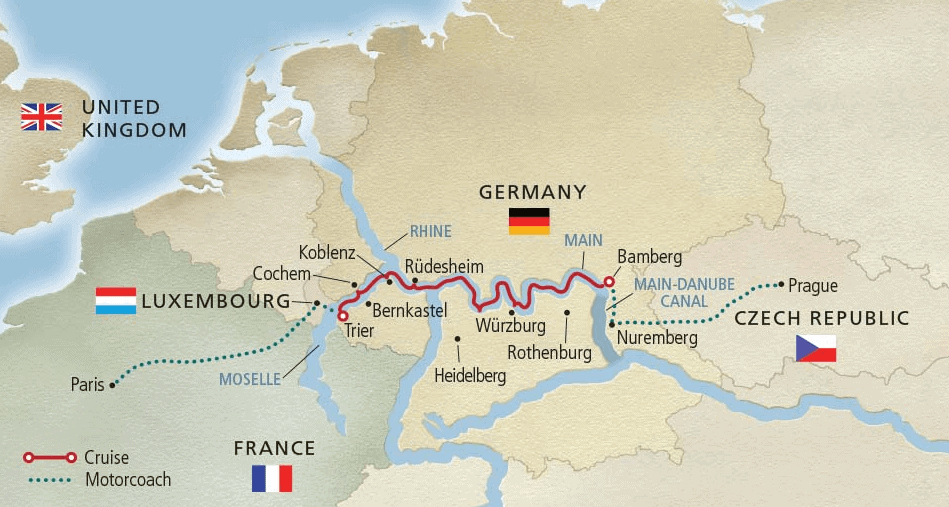 Day 1 – Arrival In Paris
– Checking in to the elegant Four Seasons Hotel George V.   Je suis très heureux!
Day 2 – Exploring Chartres
– Day trip to explore the city of Chartres and Chartres Cathedral
Day 3 – Paris
– Morning tour of The Louvre
– Transfer to meet fellow Viking Cruise passengers
Day 4 – Paris
– City of Light tour including Eiffel Tower, Arc de Triomphe, Les Invalides, Notre Dame and Orsay Museum.
Day 5 – Luxembourg
– A scenic drive through the French countryside
– Visit to the American Cemetery to pay homage to the lives lost during World War II.
– A guided walk through the city Luxembourg
Day 6 – Trier
– Exploring Germany's oldest city, Trier.
– A visit to Porta Nigra, preserved Roman city gates that are now a UNESCO World Heritage Site
– Cruise to Bernkastel
Day 7 – Cochem & Koblenz
– Reichsburg Castle Tour
– Cochem City Walk
Day 8 – Koblenz, Middle Rhine, & Rudesheim
– A tour of Marksburg Castle, a journey back to the Middle Ages
– Sail through the Middle Rhine
– Free time to explore Rudensheim and taste some Rheingau wines
Day 9 – Heidelberg
– Full-day excursion in Heidelberg to explore the red sandstone ruins of Heidelberg Castle
– A guided walk through Heidelberg's Old Town and marketplace
Day 10 – Würzburg
– A visit to Residenz Palace, one of Germany's largest and most ornate palaces and a UNESCO World Heritage Site. Built in 1720.
– Captain's Farewell Reception & Dinner
Day 11 – Bamberg
– Lunch in the historic town of Bamberg, founded in 902
– Sampling of Bamberg's smoky beer, Rauchbier
Day 12 – Nuremberg & Prague
– A walk through Nuremberg's market square and the imposting Imperial Castle
Day 13 – Prague
– Visit Hradcany, the Prague Castle
– See Gothic St. Vitus Cathedral
Day 14 – Journey Home
This post was created as part of my collaboration with Viking Cruises. As always, all of the opinions, thoughts, and ideas in this post are my own.