We've been in  South Africa for a week now, traveling along the Western Cape from Cape Town, through the winelands to Hermanus, then the Garden Route to Wilderness, and now we're in Durban. I have to say it's more than I expected and even better than I had imagined!
The diversity in the lanscapes leaves you in awe and their expressions are just as beautiful. Such as the wine route area known as "Hemel-en-Aarde" which means "heaven and earth." I think once you take a look at the photos below, you'll agree that there couldn't be a more perfect description.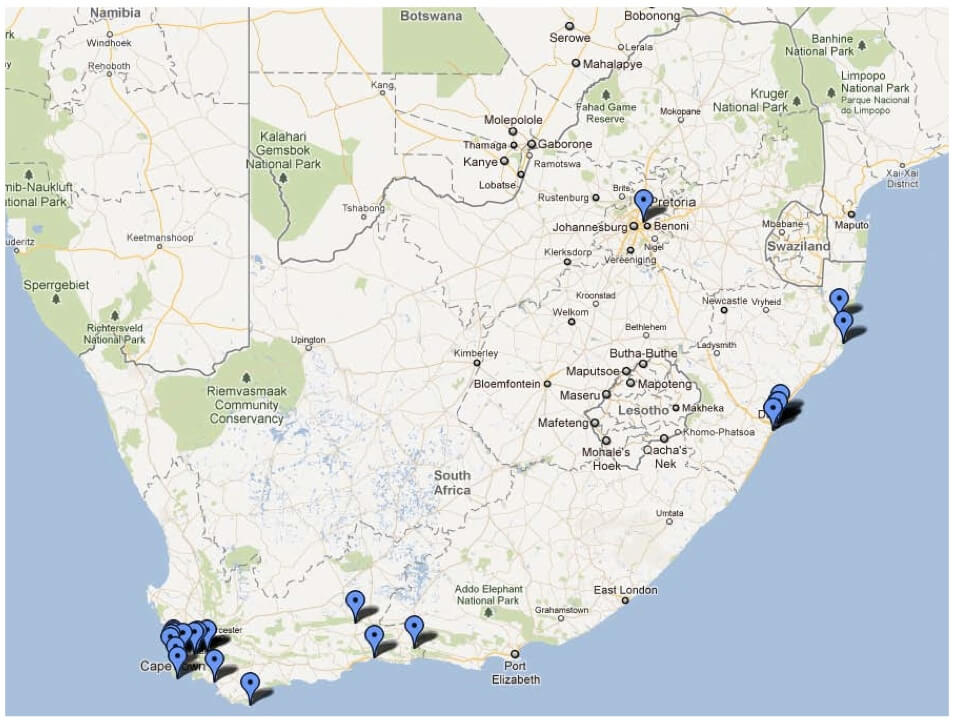 I have plenty of fun experiences and delicious recipies to share as soon as I return home to the states. But in the meantime, here are some photo highlights from my iPhone to give you a little taste of South Africa. Be sure to follow the hashtag #VisitSouthAfrica on Twitter and follow our adventures live while we're here for the next 8 days.