A repost from my journey around the world with the Four Seasons Jet and this story is from one of our days in Bali.  Ever wonder about the intricate temples and carvings you see around this beautiful tropical island?  I spend a day learning about them and what the symbols and colors represent.  Enjoy!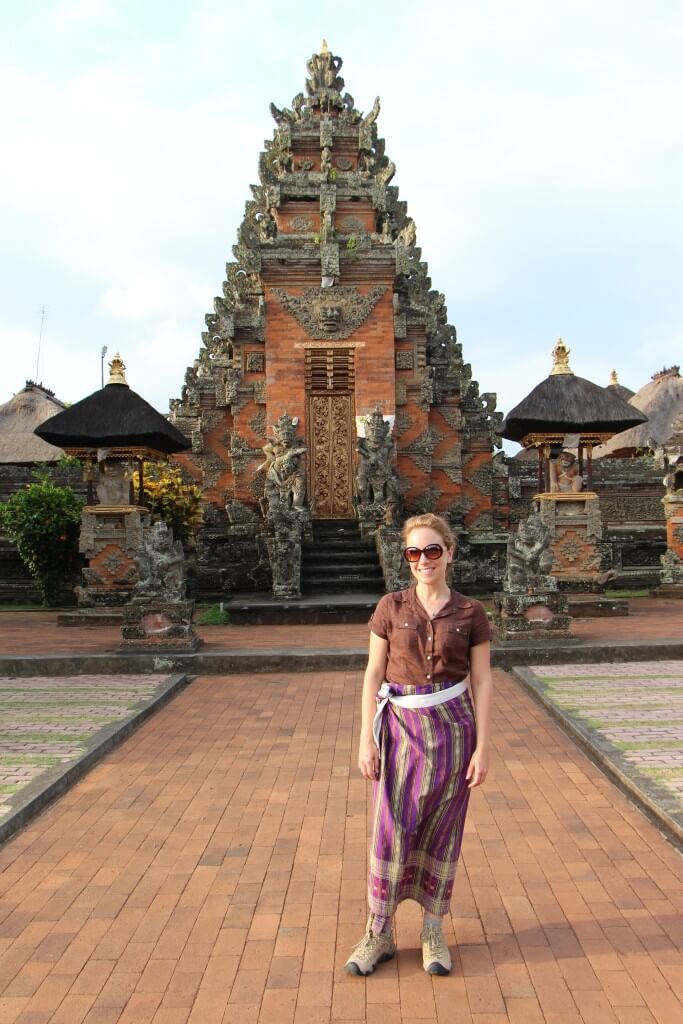 After a morning of seeing the many handicrafts that Bali produces, we changed gears and went from material to spiritual as my guide, Dewa, took me to visit the Puseh Temple of Batuan. I had already seen a few smaller temples attached to homes and stores, including one at the sandstone factory in the village of Batubulan.  It seems they all had a common theme with the protective Hindu god "Bhoma" sitting at the top of the entranceways smiling down at me with a big toothy grin.  This one was a bit different though as I was instructed to wrap a sarong around my shorts to show reverence for this historically sacred space.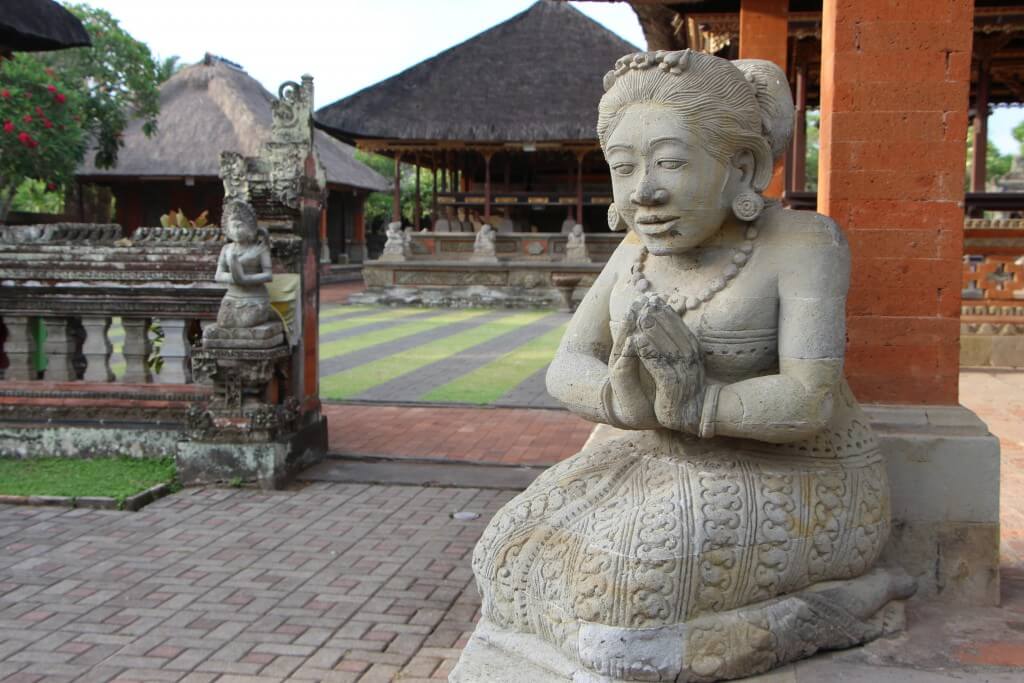 Two towers stand tall at the entranceway with guardians called, Nandiswara Mahakala, for spiritual protection on either side.  The ornate carvings that embellish the walls all have a meaning or purpose and there's a courtyard of various pavilions with different functions.  Some are simply for storage, others for dance and ceremony.  There's an elephant figure at the base of most pillars, symbolizing the strength and stability needed to hold up the monument above it.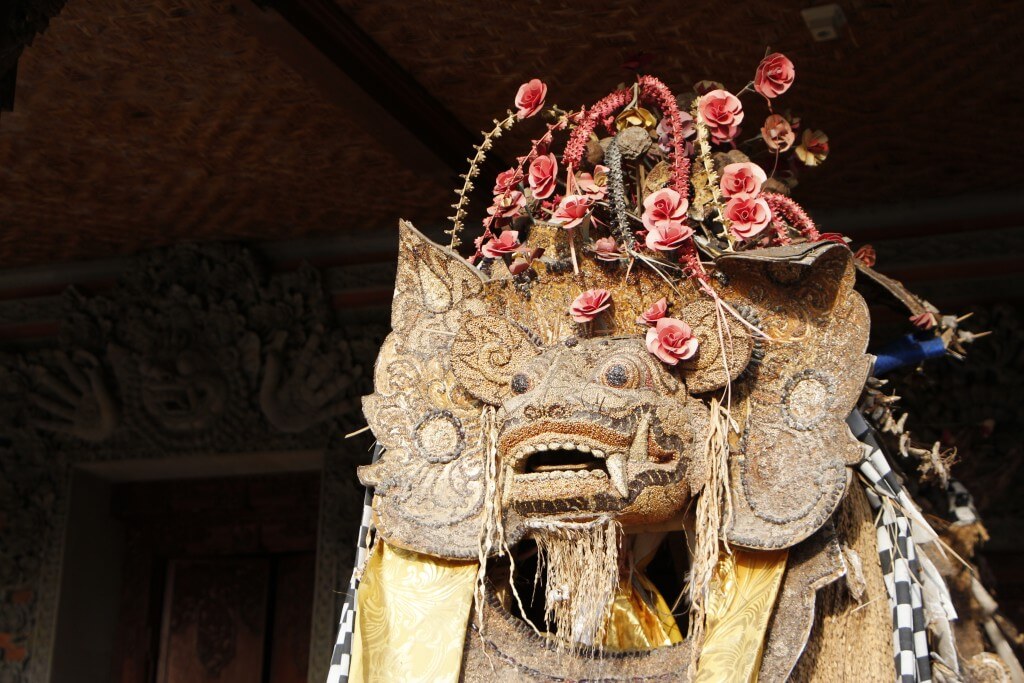 I also learned that the colors have meaning.  The black and white checkered cloths displayed on most of the fabrics represent the balance of good and bad, positive and negative, yin and yang.  Personally, I felt nothing but a sense of peace at this sacred site.  Way more yin than yang.