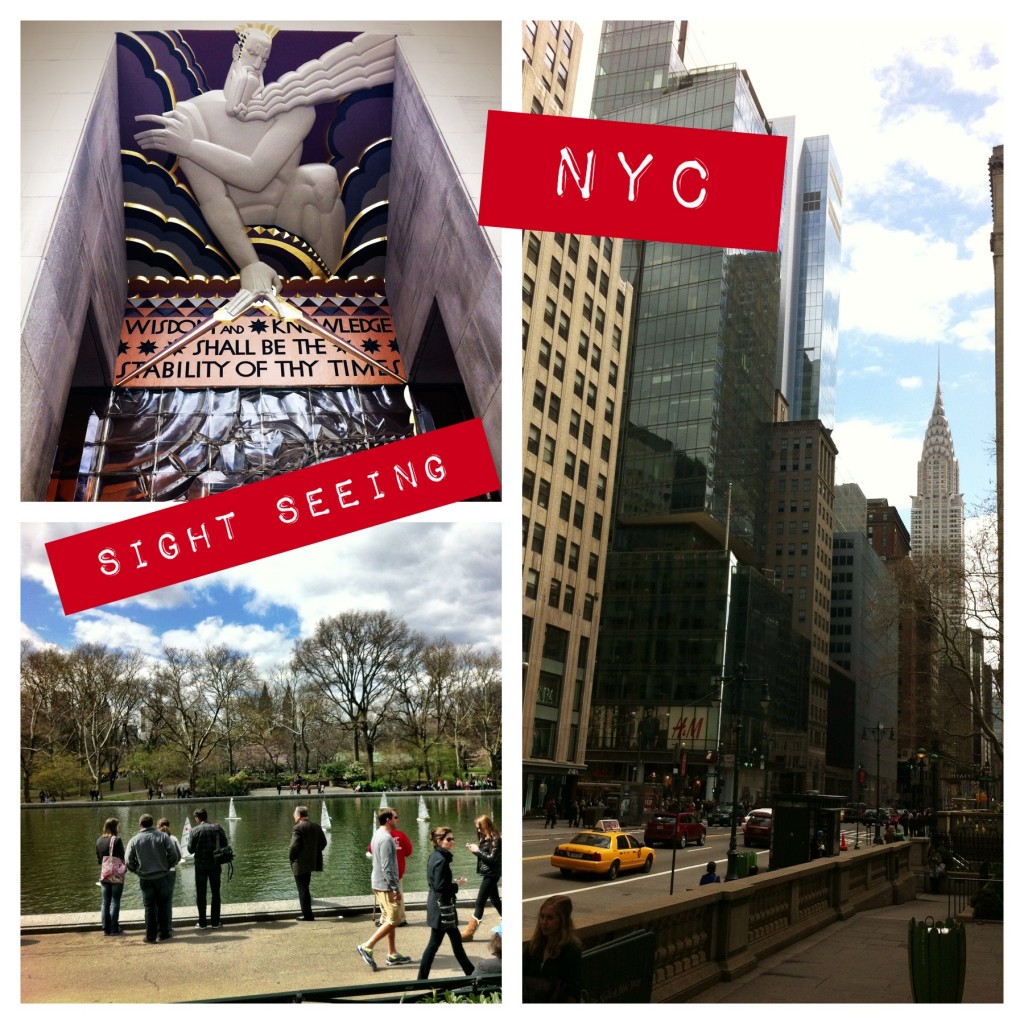 Finding a reasonably affordable stay in New York City might feel like searching for a needle in a haystack.  Especially a hotel room that has any sort of amenities and is comfortable and clean.  Honestly, I didn't know if it was possible to find a "budget" stay for less than $300 a night.
When you do a search for cheap stays NYC, there are so many options to look through that it feels sort like a part time job just looking through them all (this is where travel agents are worth their weight in gold.) 
But there was one that kept popping up in all the travel sites; POD Hotels.  I'm a little spoiled with always staying in luxury hotels, so I have to admit, I was a bit nervous.  I'm not the stay-in-hostels-share-a-bathroom-type.  Thankfully, they had an option that included a private bath for around $170 a night so I booked it for a recent trip I had to the city with my husband.
I don't know if it was my low expectations, but I was blown away!  It was fun and funky, super clean, had an awesome garden patio and rooftop deck.  In the lobby area they had a little cafe serving locally made Brooklyn beers, bagels, and other small bites.  While the room was small, it was still pretty chic in an Ikea sort of way.  The closet-sized bathroom had new subway tile, black granite, and a rain shower head.  Out of curiosity, I checked out the communal bathroom and it was super clean and actually quite luxurious!  Well, not gigantic bathtub luxurious, but still decked out in granite and chrome.  If you wanted to save a little extra money, the shared bathroom is not bad at all.  They also had FREE WIFI!   And did I mention the roof top deck?  I think I did.  But here's a picture …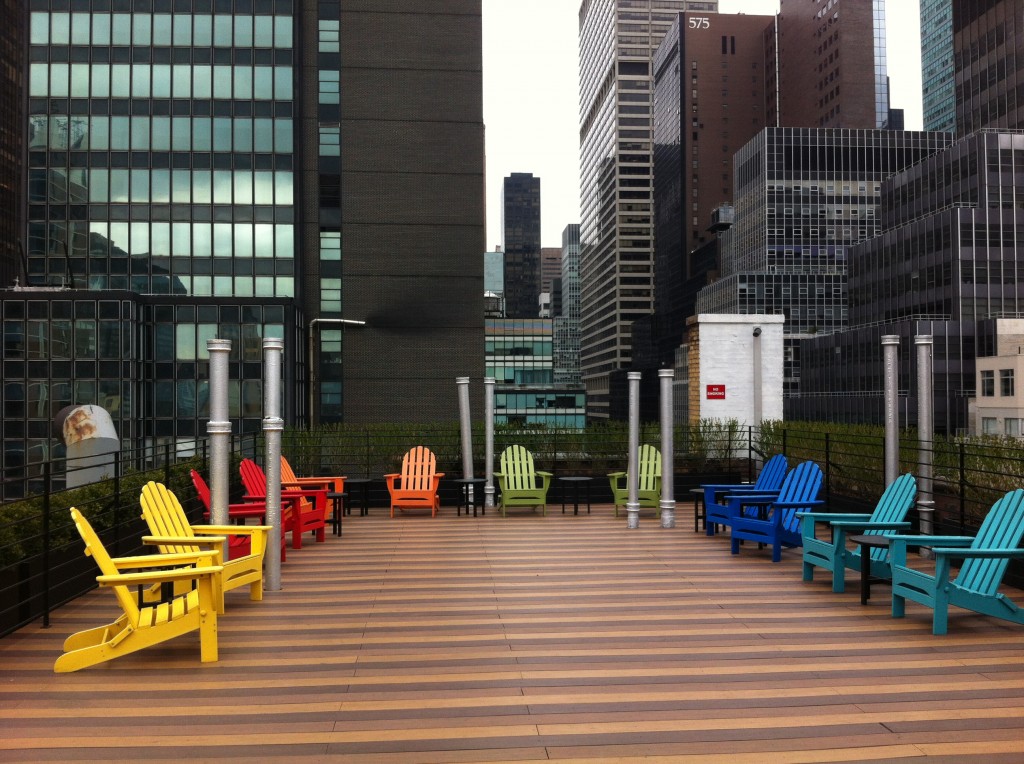 There was also a garden patio with market lights and plenty of cafe style seating to relax with a glass of wine or local beer.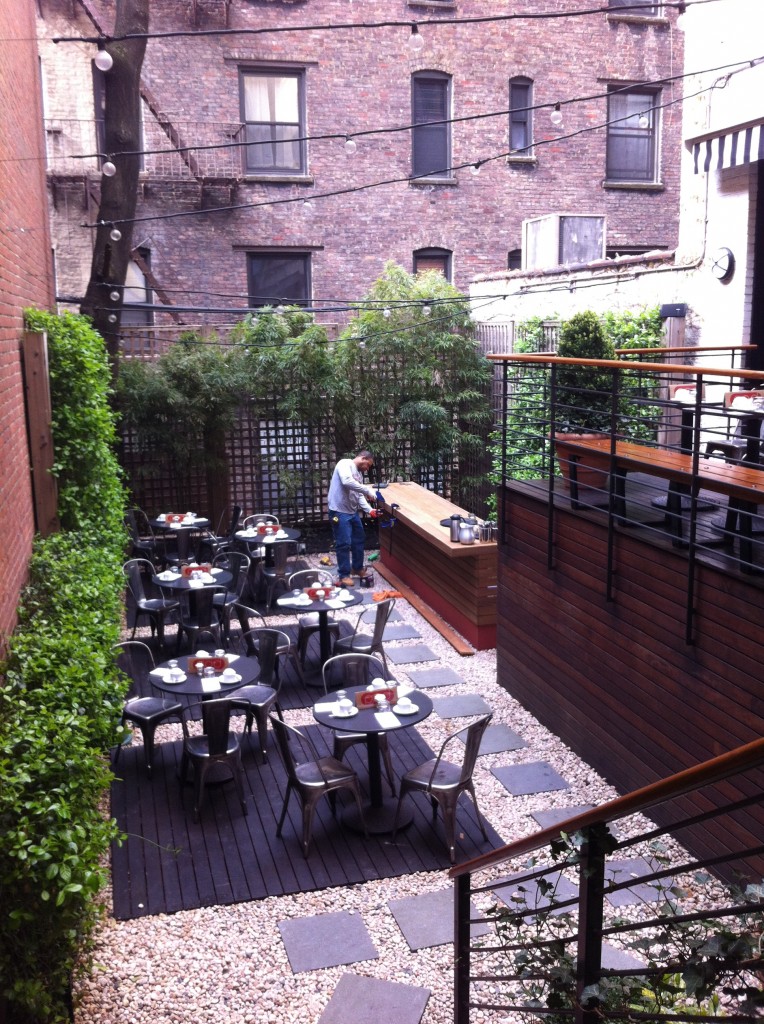 What I also liked was that it was pretty much walking distance to everything.  Just one block away we discovered Treehaus, a gourmet cafe that serves healthy local foods with organic, vegan, and gluten free options.  I loved all their locally-made options including baked goods, beer, and candies (perfect for gifts!).  It became our favorite sandwich and snack spot during our stay.
Some friends were planning a trip up to NYC later this month and as I was telling them about it, my husband Pete had the idea to just shoot a quick video on his iPhone to show them.  So, here is that video below. We shot it at the end of the day, so I'm tired and make-up free, but it will still give you a good idea of what the rooms are like.