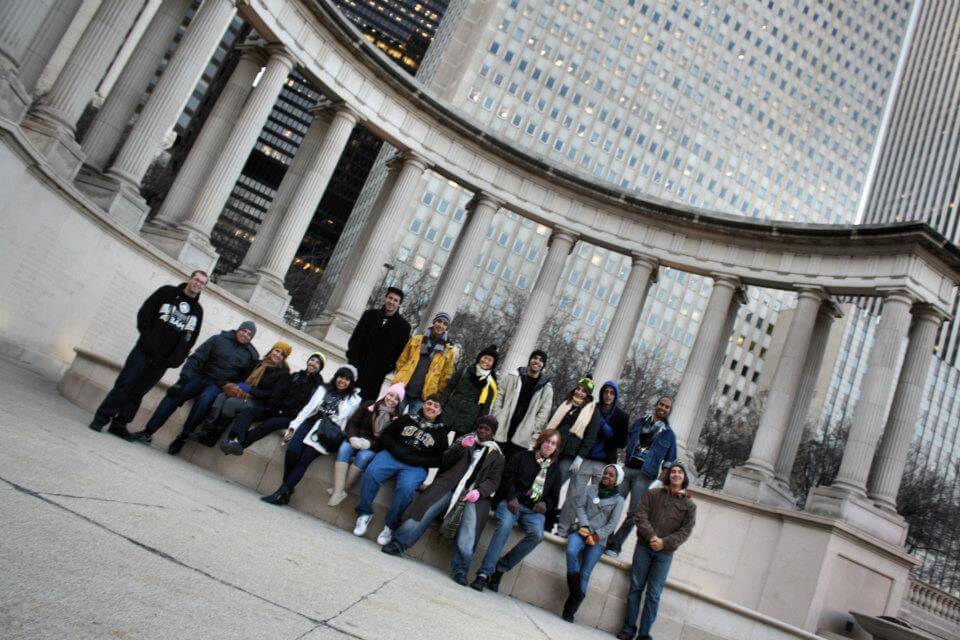 Our first day in Chicago was fantastic. We took the Lright from Chicago Midway Airport to the Silversmith Hotel, right by Millennium Park. The hotel was literally right next to the train stop, and the location was perfect for anyone who wants to explore downtown Chicago. To make it even better, the hotel offers a free upgrade to a suite when you check in on FourSquare. The hotel seemed a bit old, but I thought it added a little charm. My sister just thought it was old, but neither of us went to Chicago to spend time in a hotel room.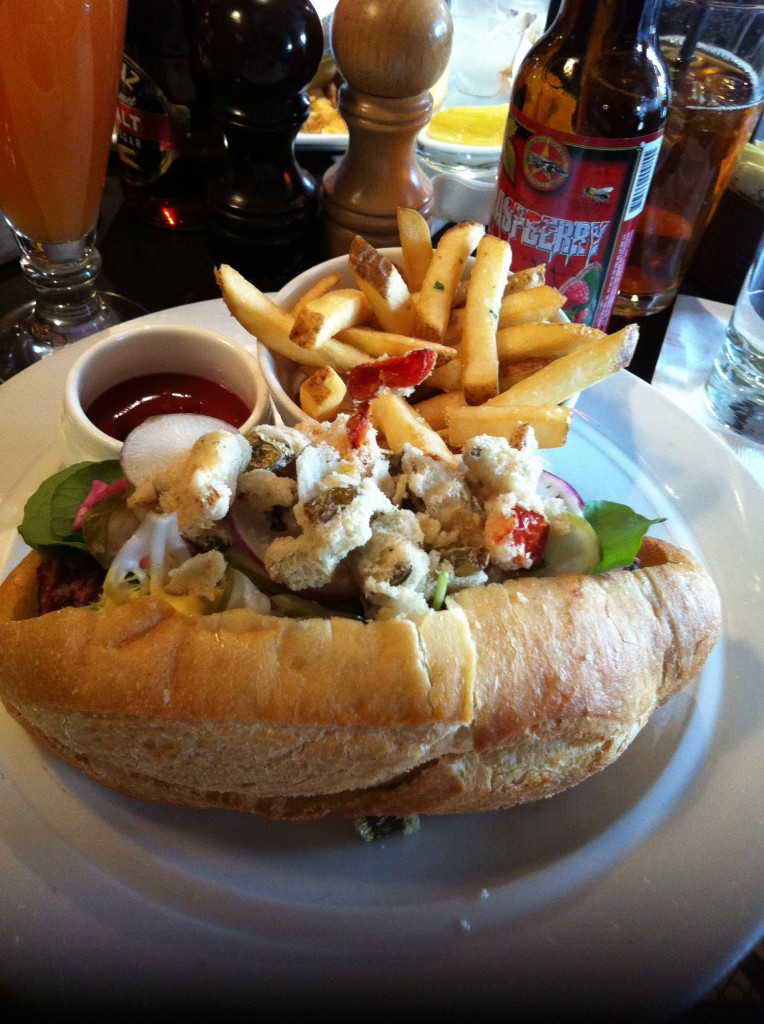 If you know anything about me you won't be surprised that the first thing I wanted to do in the Windy City was eat. We left the hotel and, with a little guidance from Yelp, found a swanky gastropub that was just a five minute walk away and right across from Millennium Park. The Gage was not exactly in the same price range as a Chicago dog, but with the upscale comfort food and boutique beers it's definitely worth a try if you have the budget. My sister ordered the fish n' chips which came in the traditional newspaper wrapping: always a good sign. I ordered a sausage and pepper sandwich with house-made rabbit sausage, fried jalepeños and a mustard vinaigrette with a raspberry beer from a Midwestern brewery. Let me just say that from this point on, the bar was set very high for Chicago cuisine.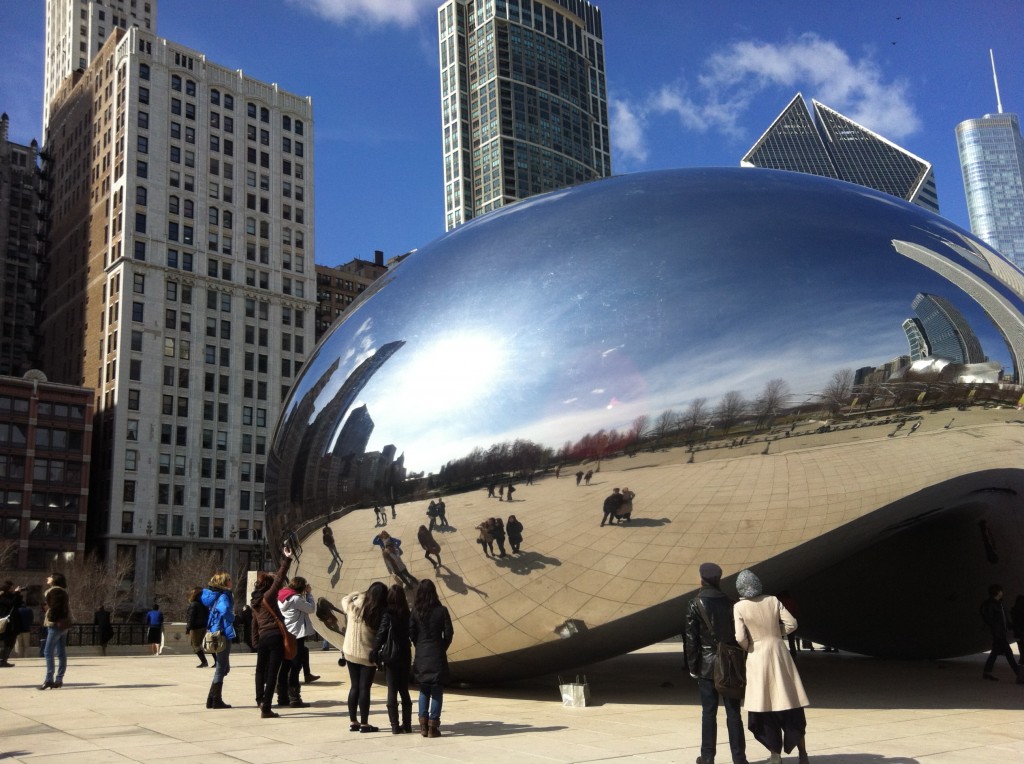 Our next stop was across the street to Millennium Park to see Cloud Gate, or as it's more popularly called, "the bean." We actually visited the bean twice on our trip, once as a pair and once with the group. While it's much easier to get up to the bean when you are only with one other person, it's always crowded anyway so it's definitely a lot more fun to do a group photo shoot. One point for groups!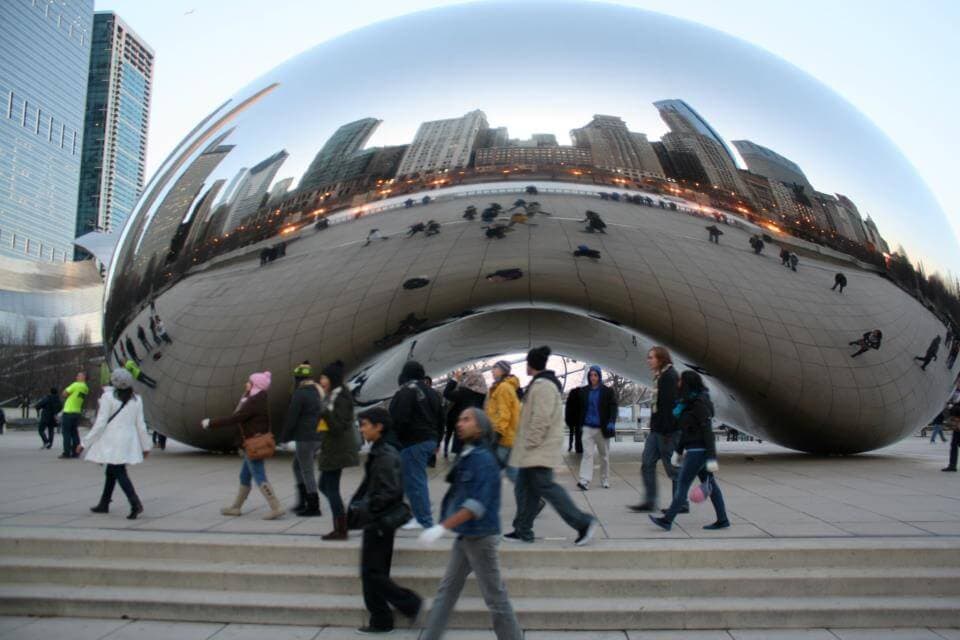 What's actually more fun than doing your own tourist-y photo shoot, is watching other people do their own. I saw about 30 different people pretend to hold the bean up on their back, but I also saw some pretty inventive poses. Another great place to go for this is the Marilyn Monroe statue on Michigan Avenue (right on the Magnificent Mile). I saw countless pervs people pretend to look up her skirt, but for every 20 or 30 of these you get one really creative photographer/poser pair with some inspiring or hilarious shots.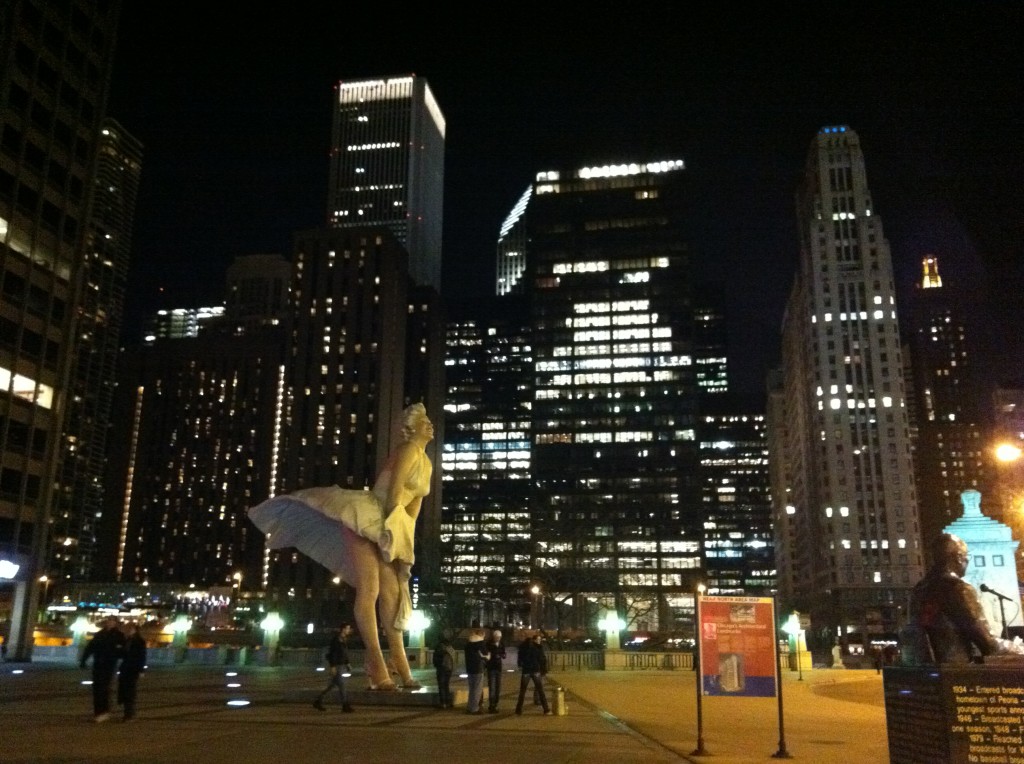 This brings me back to the Magnificent Mile; the stretch of Michigan Avenue that has some of Chicago's most famous shopping and sight-seeing destinations. Let me just tell you now that it is much easier to explore when you are in a small group. Getting 20 people to go to the same pre-determined place is one thing, but getting that same group of people to agree on the same place when given so many amazing choices (as you will find in downtown Chicago) is another thing entirely.  Before struggling with the group later on, my sister and I did some serious shopping (I fell in love with Topshop and am currently petitioning to get them in Florida). We shelled out the $16 to visit the John Hancock Observatory, only to find out later you can get the same view at night over drinks or dinner in the Signature Room one floor higher than the observatory with no cover. Ladies, if you decide to visit the Signature room, I urge you to visit the ladies room for one of the most spectacular city views I have ever seen. Fellas, rumor has it you'll have to just settle for the amazing views in the rest of the lounge.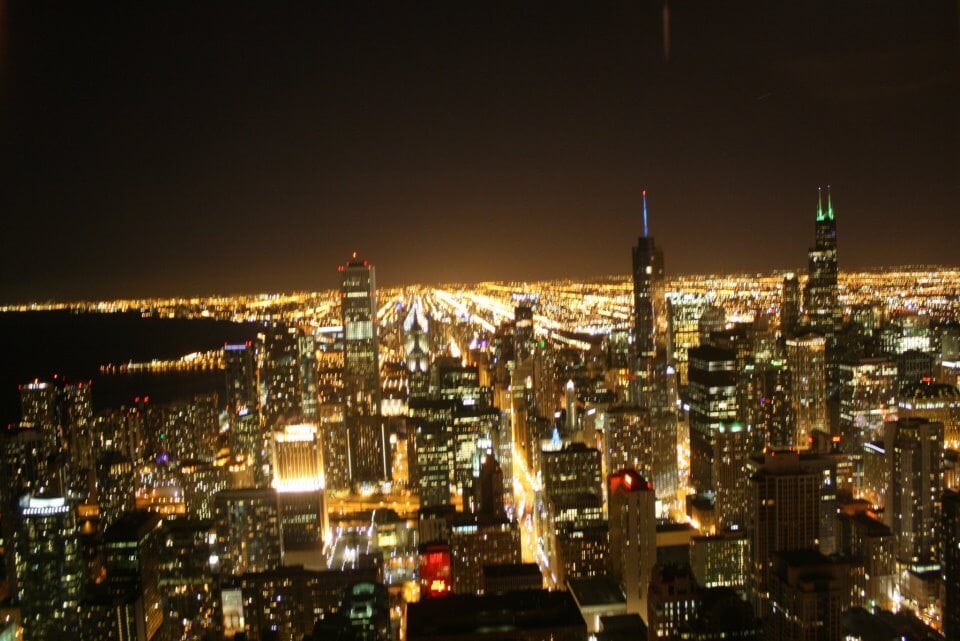 Back to accommodations for a moment, while my sister and I spent our first night in a traditional hotel, as a group we stayed in the Chicago Getaway Hostel. My only hostel experience prior to this was the movie, so needless to say my expectations were low. Upon arrival we were not murdered pleasantly surprised to be in a trendy building in the ever-so-charming Lincoln Park. For budget accommodations this is definitely the way to go.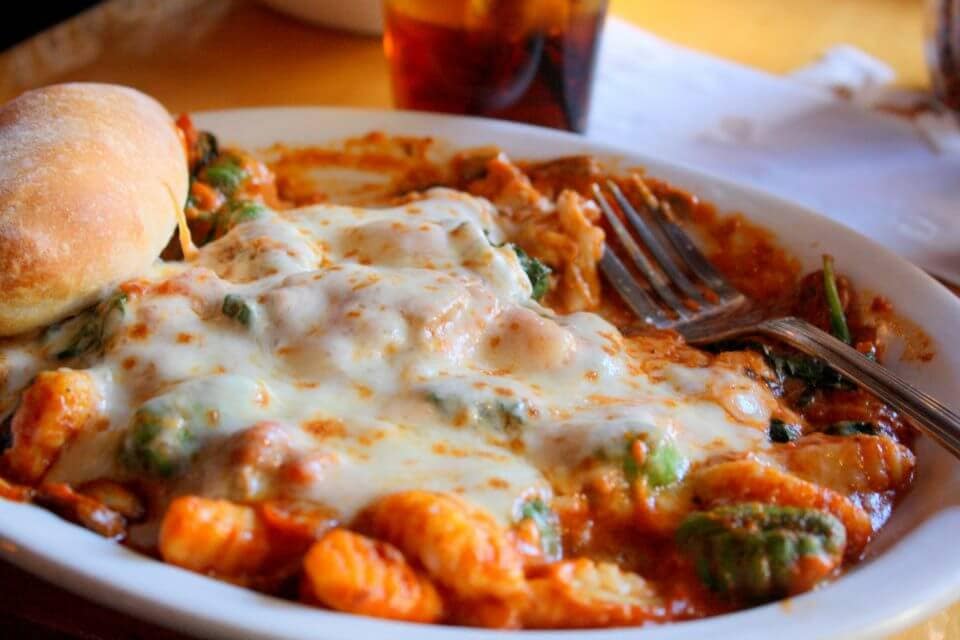 Lincoln Park had a lot to offer food-wise, again my biggest concern in any situation. From the Pasta Bowl, a dinky-looking Italian restaurant attached to a bar with surprisingly delicious and affordable food, to Orange "Contemporary Brunch with a Peel," where my sister and I enjoyed a very swanky brunch with even swankier ginger mimosas. For groups I suggest the Pasta Bowl, who will split your check while Orange will not.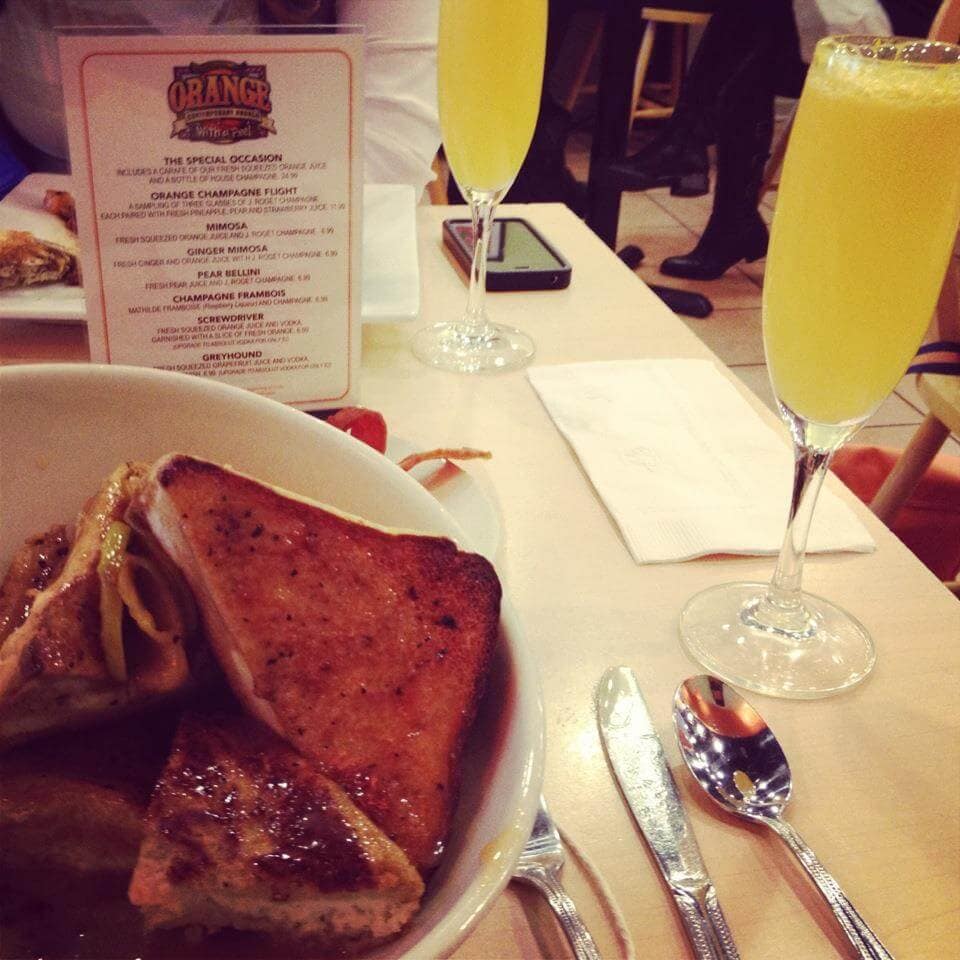 Over all, I am going to have to give the win to small groups. With a small group it is easier to navigate, make decisions and pay tabs. However there is still something special about being able to share an amazing travel experience with so many of your friends, and my hat goes off to the fantastic lady who planned the whole trip with 20 unruly excited college students. I would have been tearing my (or someone else's) hair out.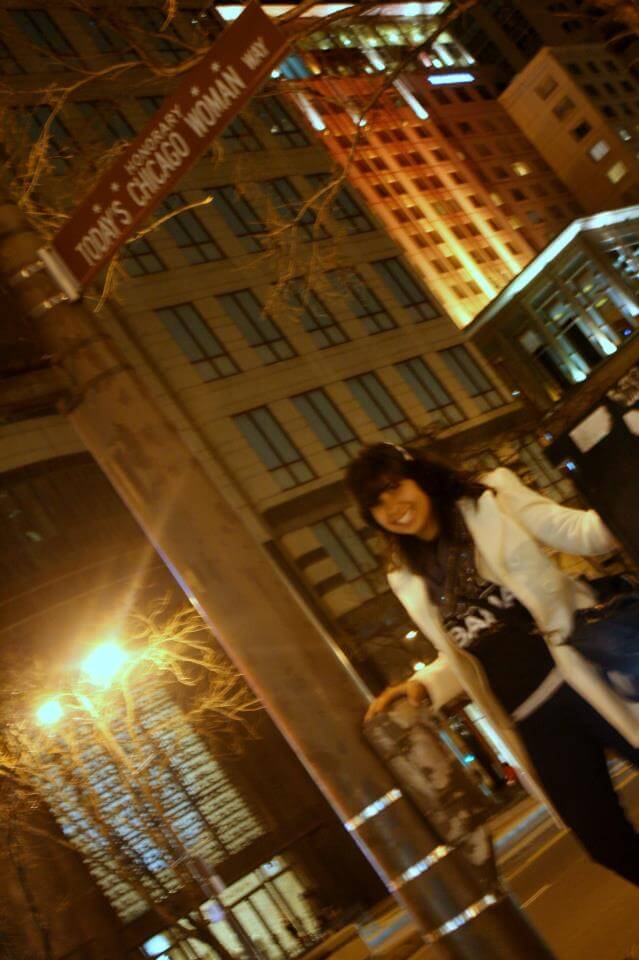 With all the fantastic things I did in Chicago, I couldn't possibly fit them all here without running out of ink. Computers have ink right? But my last must-share Chicago experience was the Art Institute of Chicago, where my sister and I spent our last day of our trip. We spent three hours there gazing at famous pieces of art from the likes of Picasso and Salvador Dali, and even pieces from names I couldn't pronounce and can't remember. In three hours we barely scratched the surface, so this will definitely be on my list to revisit on my next Chicago trip.