Ya'll know I love collecting recipes and cooking at home, but some days are just too busy to plan for dinner.  When we get back home from a trip, there's so much work to be done with editing photos, writing stories, and taking care of the accounting and business side of things.  I confess, on those busy work-from-home days, I'm usually wearing yoga pants and popping an organic pizza in the oven.  But I do try and make healthy meals at home to balance out the indulgent side of travel, and cooking to me feels as cathartic as yoga after spending hours in front of a computer screen.  So, we've tested out a few meal delivery service plans to help save time with grocery shopping and meal planning.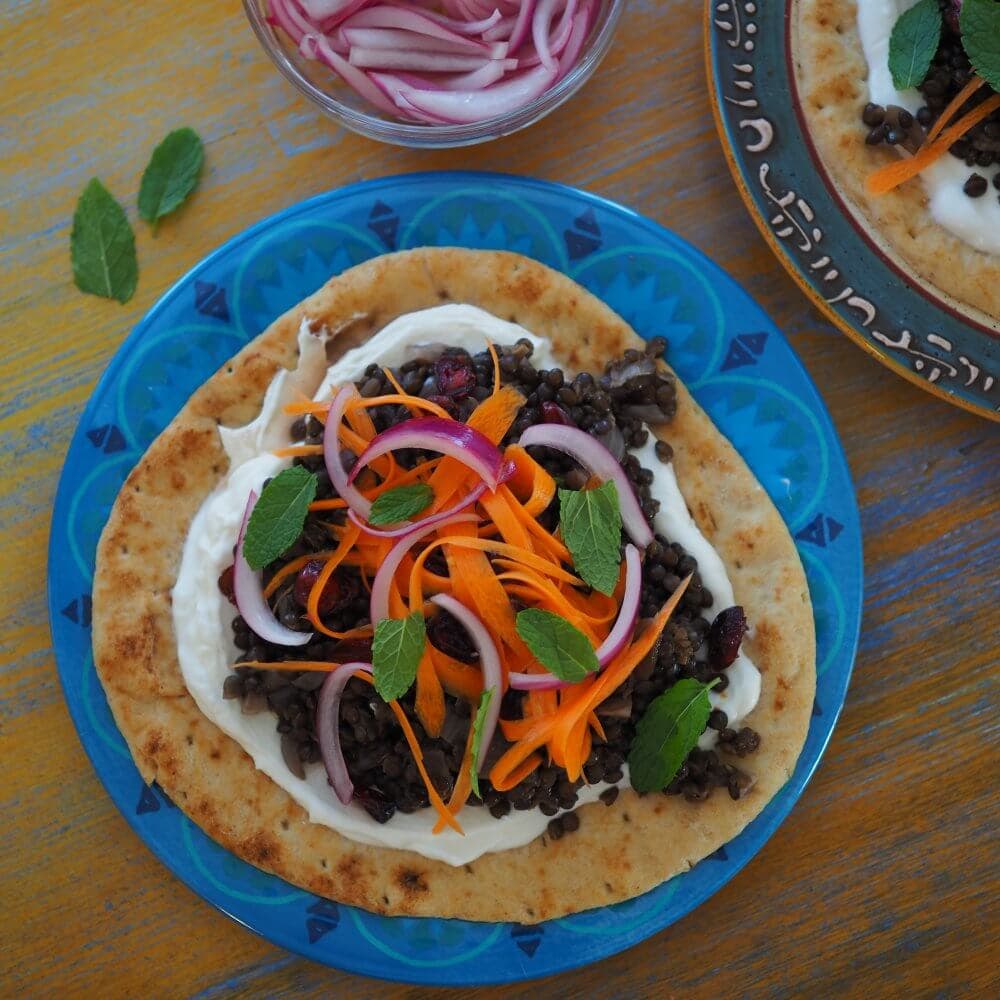 We first tried Blue Apron, and while the first few meals were fun, overall I found that the recipes didn't flow and they took a lot of time to prepare.  When I gave them this feedback, they said I just needed more practice with cooking.  LOL!  After that comment, and then also just not being inspired by their recipes since there were not a lot of menu options (such as paleo or gluten free), we started looking at other meal delivery service plans.
About this same time, Sun Basket approached me to ask if we'd give them a try and share our meals on Instagram.  Full disclosure — they paid me to post on Instagram.  But after thoroughly enjoying six of their recipes we made at home, I signed up with Sun Basket myself.  We are hooked!  We found all of the recipes included in our Sun Basket box were globally inspired, light and healthy, and took only 30 minutes to make.  Here's what we enjoy about Sun Basket:
5 Reasons We Love Sun Basket
1 – Ingredients I Can Feel Good About
I  appreciate that they have a true farm-to-table philosophy, with organic, non-gmo, and sustainably sourced ingredients.  Not only does this make their price-per-meal a bargain (around $11.50 per meal), but it's also convenient to have them home delivered rather than hunting them down at our local stores (which would probably involve trips to multiple places).  Also, they profile their farmers and other purveyors (such as spices) on their website, and I love that you can get to know the growers and some of the small business owners they support.
2 – Customizable With A Lot Of Variety
There are typically 10 to 12 meals to choose from, everything from breakfast to dinner, with no limitations on which ones you can choose so you can mix them up in any combination you'd like.  You can even do more than 3 meals if you want all your meal planning done for the week.  (That would basically be like having a personal chef and nutritionist plan the week for you — bonus!)  The choices also include paleo, gluten free, and vegetarian options and are created by a top San Francisco Chef that knows how to bring forth the flavor!
3 – Convenient To Recycle
Something else I noticed right off the bat is that they make it very easy and convenient to recycle the box materials, even including special stickers to help roll up the insulation, clearly marking the materials with the appropriate recycle code.  All of the packaging was easy to break down and organize for our recycle bin. This was a plus for my husband Pete as he thought the meal delivery service providers produced a lot of excess waste.
4 – Done In 30 Minutes
The recipes flow as smoothly and are easy to follow.  Everything we've made has gone from cutting board, to stove, to plate in about 30 minutes. I found that the recipes are so easy to follow, they could easily be made again without the Sun Basket box if you wanted to recreate and repeat favorite. And as quickly as the meals are made, there was no sacrifice to flavor. This is so impressive to me because convenience usually leads to heavy calorie comfort foods.  All of the recipes were very flavorfully and globally inspired.  Meals like Oaxaca Chicken Mole or Steaks with chimichurri and harissa-roasted sweet potatoes. They also have a fun Globetrotter Series that comes with a passport where you can collect stickers from them as you dine your way around the world with their recipes. I also appreciated that they incorporated seasonal ingredients for autumn, such as Roasted Acorn Squash and Salmon with chard and cranberry-orange relish.
5 – Easy To Skip Weeks
Because we travel so much, and also because I have recipes to recreate and test for our blog here, it was important to me to be able to control our meal delivery schedule.   Sun Basket makes it so easy to do, selecting your menus up to three weeks in advance and skipping weeks up to two months ahead of time so you don't forget.
Want to give Sun Basket a try?  I have a coupon code for you to get 3 MEALS FREE.  Just use our affiliate link bit.ly/TheTravelBiteFreeSB to get three free meals for trying them out.
Here's a few more photos of our box and recipes: