Looking for a special gift for your favorite frequent flier?  We have a great list of gift ideas for travelers, a compilation all of our favorite things outlined below and organized into four easy categories to help you decide.  From gift ideas for the Food Traveler, the Tech Savvy Traveler, the Stylish Traveler, and the Health Conscious Traveler.  And the best part, most of these are available on Amazon Prime if you've been waiting until the last minute.
FOOD TRAVELER
Beer Map:
This is the perfect gift idea for a craft beer enthusiast that wants a way to prominently display the bottle caps of the brews they've tried around the United States.  Made in the USA, the map holds 50 bottle caps and is a great way to keep track of your craft brew adventure.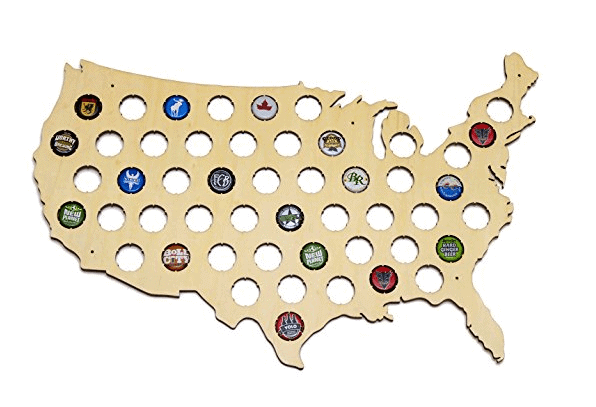 Globally Inspired Meal Kit:
For the foodie who loves globally inspired flavors and recipes, we absolutely love our Sunbasket subscription.  I really look forward to the delivery of our weekly meal kit the way a kid looks forward to Christmas.  Their Globetrotter Series is especially fun, complete with a passport and stickers to commemorate dining your way around the world.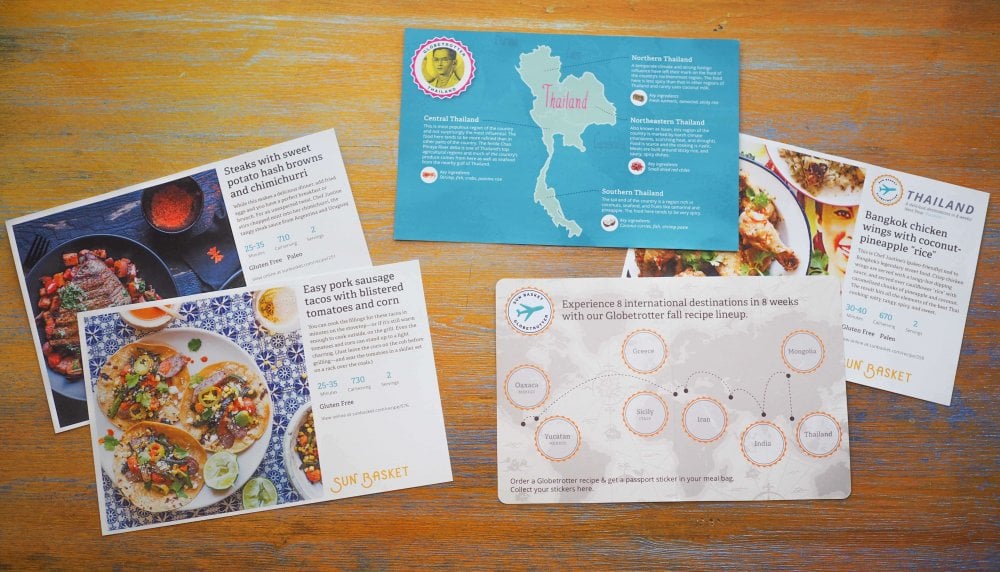 World Traveler Gift Collection Travel Spice Kit:
Another way to taste your way around the world would be with a travel spice kit.  I love trying spices from different places, and this kit includes Portuguese peri-peri, Chinese five spice, Moroccan ras el hanout, French herbs de provence, Greek tzatzkiki, Jamaican jerk, Lebanse za'atar, Kansas City BBQ dry rub, Egyptian dukkah, Mexican adobo, Indian garam marsala, and Japanese shichimi togarashi.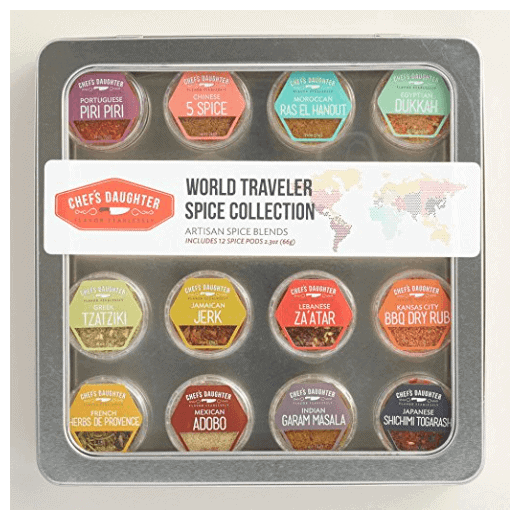 TECH SAVVY
Mirrorless Cameras:
If you're in the market for a great travel camera, than mirrorless is the way to go.  They have all the functionality of a DSLR with half the weight. My personal favorite is the Olympus OM-D, but I have a complete review of all the best mirrorless cameras for travel.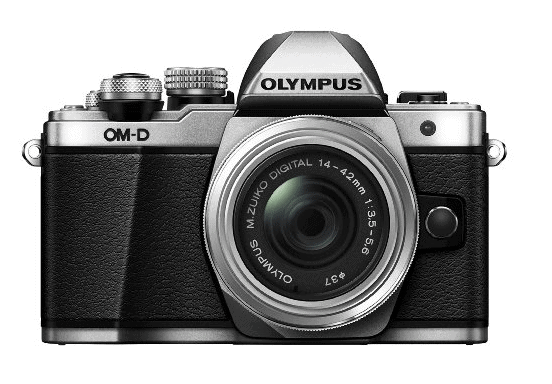 Mobile Charger:  I wouldn't be able to get work done or stay connected to home without my Mophie Powerstation.  Yes, it seems more expensive than most, but that's because it can charge up to two devices at once and it is good for at least 4 charges.  What that means is that while you're out all day galavanting around a new city or on a tour, you never have to look for an outlet to recharge your phone.  This one will last you the whole day.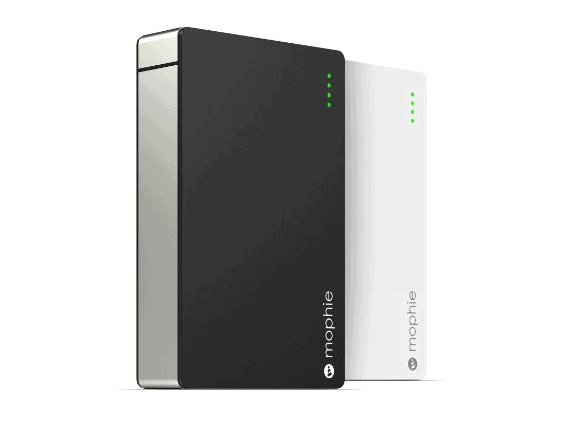 Wireless Noise Canceling Headphones:
The only way to get some piece and quiet to sleep on a plane, or enjoy your favorite movie, is with noise canceling headphones.  And now,
they make them wireless!  This will work great with your phone, iPod, or laptop.  And thankfully, you can easily make these wired with the audio line-in so that you can use them with in-flight entertainment too.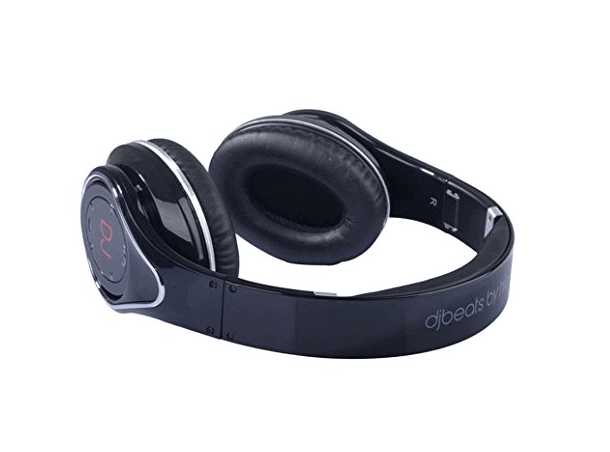 STYLISH TRAVELER
Tonle:  When it comes to travel, I tend to stick to earth tone colors as they're easy to mix and match and earth-conscious fashion company, Tonle, has a beautiful selection of stylish, comfortable clothes made with fashion scraps so that the company is a zero-waste producer.  I love their yoga-chic style as well as their story..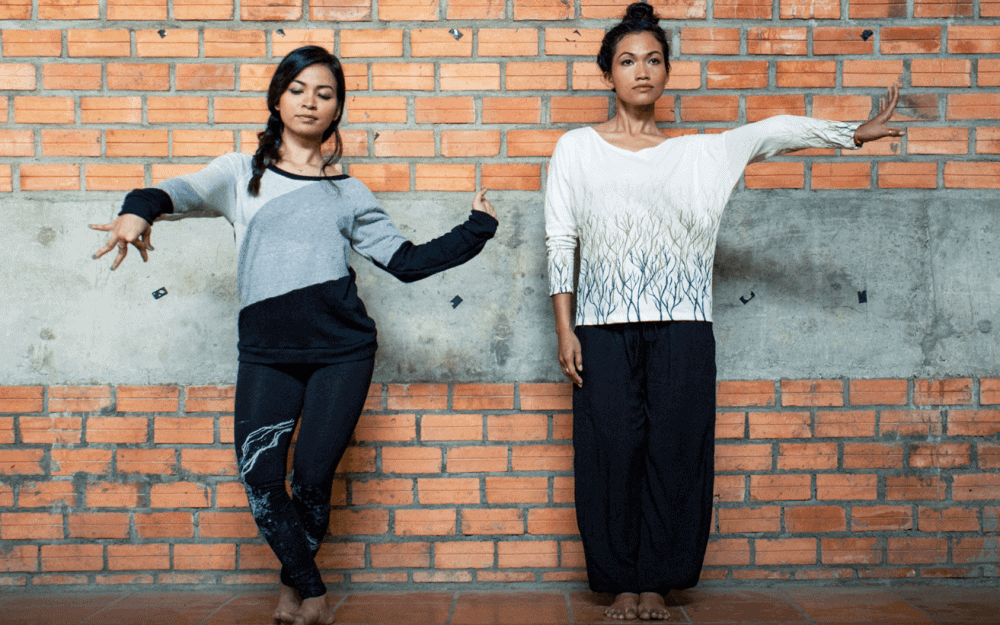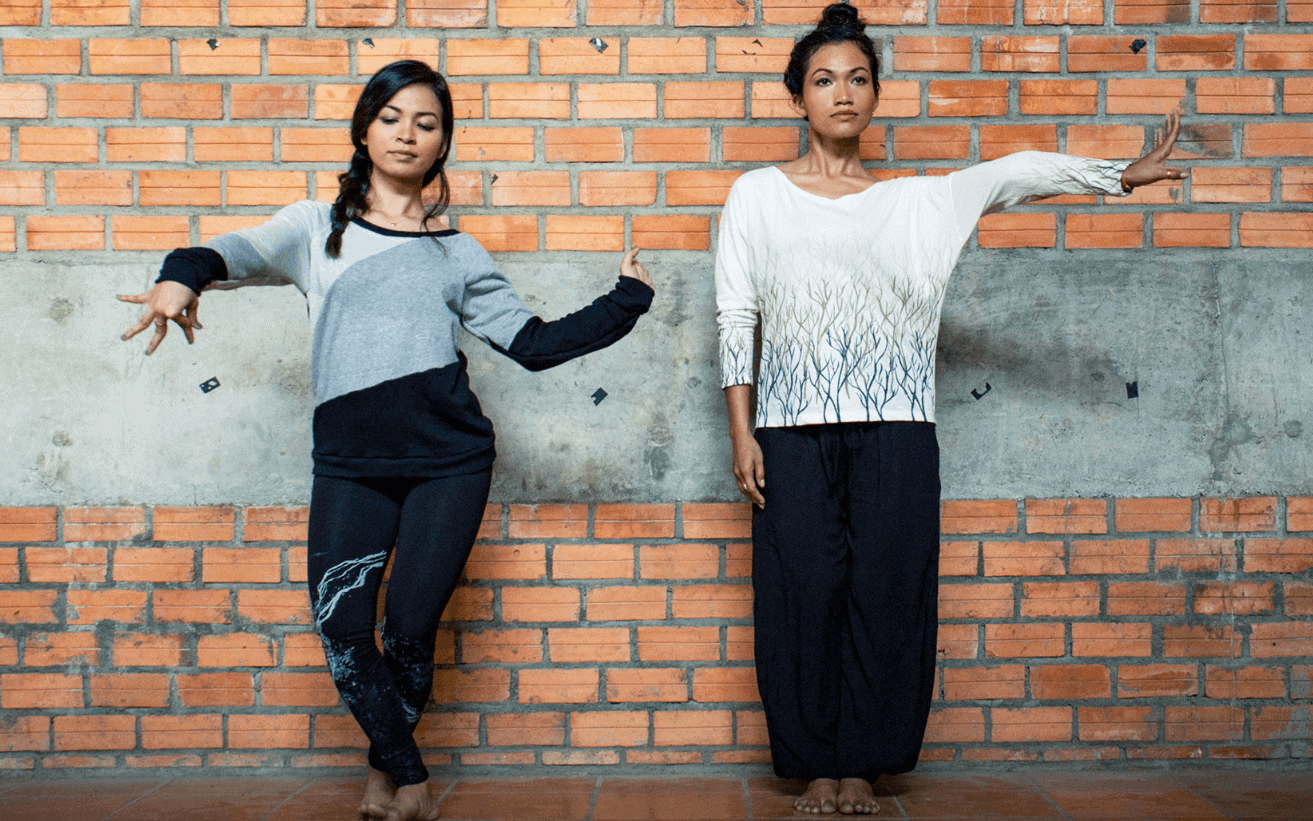 Rebuild Globally:  Another fantastic fashion company with cause is Rebuild Globally and their shoe and accessories brand, Deux Mains.  Founder, Julie Colombino, is on a mission to fight poverty through prosperity, providing business development, education and job training in Haiti.  Their sandals and flip flops are made of up-cycling tires and locally sourced leather.  My black leather Bel Nanm's are the the softest, most comfortable shoes I own!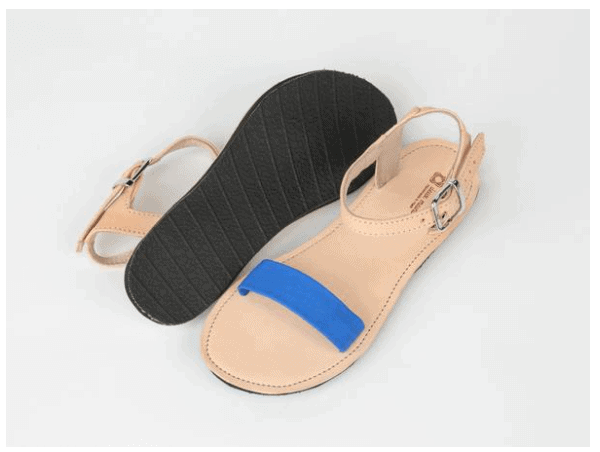 Speakeasy Travel Scarf – These beautifully crafted hand-made scarves are every smart-travelers dream. There's a hidden pocket inside where you can stash your passport and cash and no pickpocket will ever know. You can fall asleep on a plane or train with your valuables hidden safely around your neck and close to your heart. They're handmade by my friend Bethany and she collects fun fabrics from around the world, so they're definitely travel-inspired.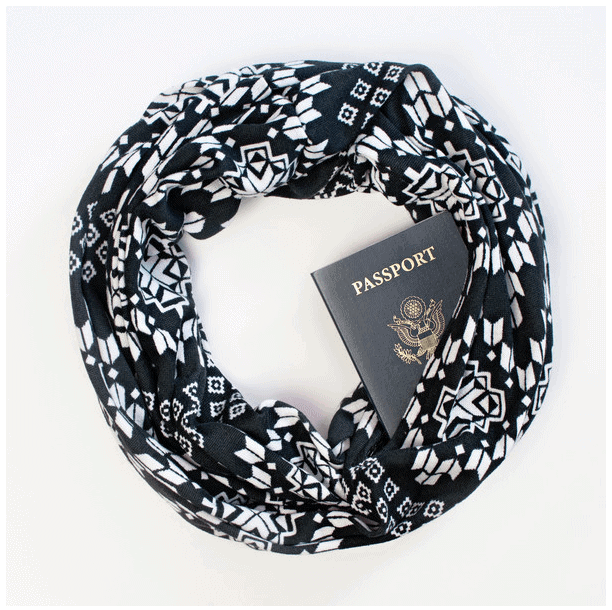 Timbuk2 Classic Messenger Bags:  When it comes to a travel carry-on or daypack, Pete and I both love Timbuk2 messenger bags.  Originally designed for bike messengers in San Francisco, they're virtually indestructible.  What I love about them is all the thought they put into organizing pockets on the inside which makes it easy to find what you need when you're on the go.  They come in all sorts of colors, so you can easily find a his and hers in this selection.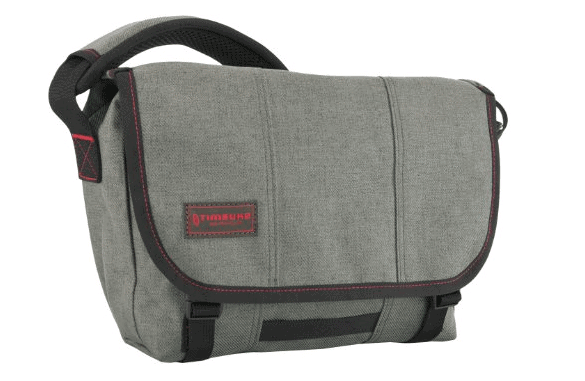 HEALTH CONSCIOUS TRAVELER
Cashmere Travel Set:  We all like to feel cozy in-flight, but there's also something comforting about having your own blanket and eye-mask in hotels too.  You can create your own sleep ritual to combat jet lag with this cashmere travel set that includes a pillow case, blanket, and eye-mask.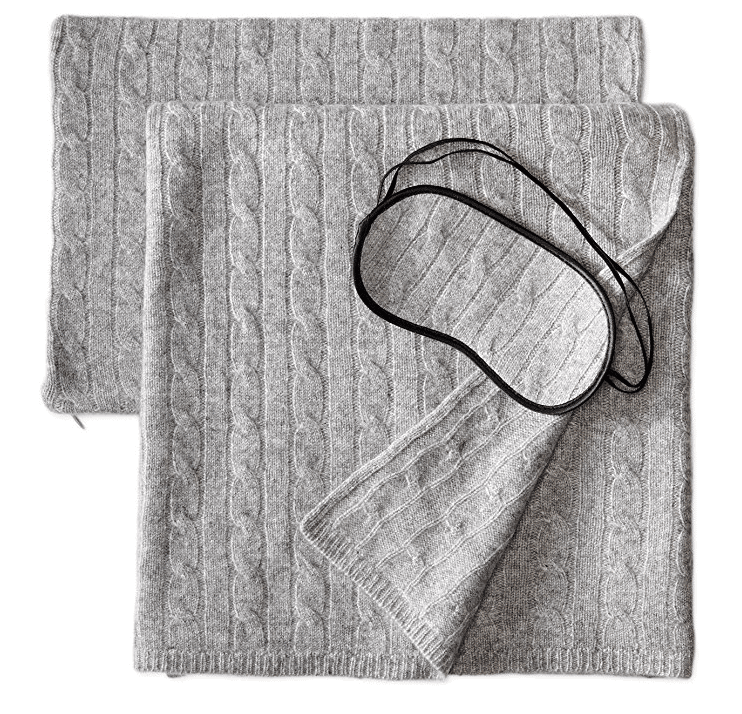 Swell:   Staying hydrated while traveling is important, and these new Swell bottles are my favorite.  They keep hot beverages hot, cold beverages cold,
and since they're stainless steel they hold up really well for travel.  Plus, since it is double insulated, it doesn't "sweat" on the outside when you fill it with cold water.  Major bonus, because there's nothing worse than getting everything in your bag wet due to condensation.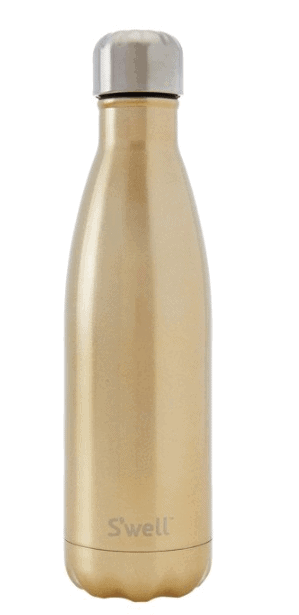 Oil Diffuser:  You don't have to wait for a spa day for some soothing aromatherapy.  Thankfully, they now make compact oil diffusers that are easy to travel with.  These are another great way to start a sleep ritual to help you combat jet lag as well as any stale hotel smell.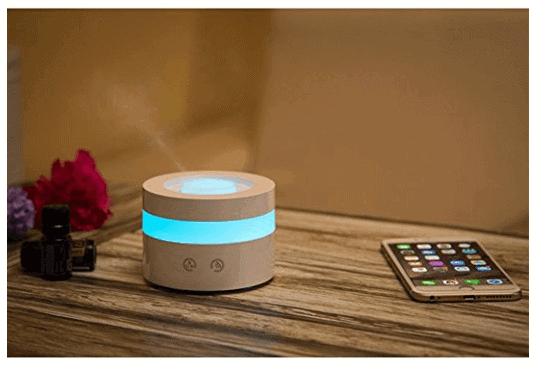 What's on your holiday shopping list this year?  Let us know below!
Disclosure:  Some of the links in this post are affiliate links, which means we'll get a small commission if you purchase something, but at no extra cost to you.
Want to save these gift ideas?  Pin them! 🙂