Looking for some fun autumn travel ideas? Want to get spooked by a few haunted places? During this fall podcast series, learn about where you can go around the United States to experience autumn apple picking, fall foliage, wine harvests, and haunted places too. You can listen to each episode below, or download the shows to your phone using the Podbean Player for iPhone or Podbean on Google Play.
Autumn Podcast Series: Fun Fall Travel Ideas And Haunted Places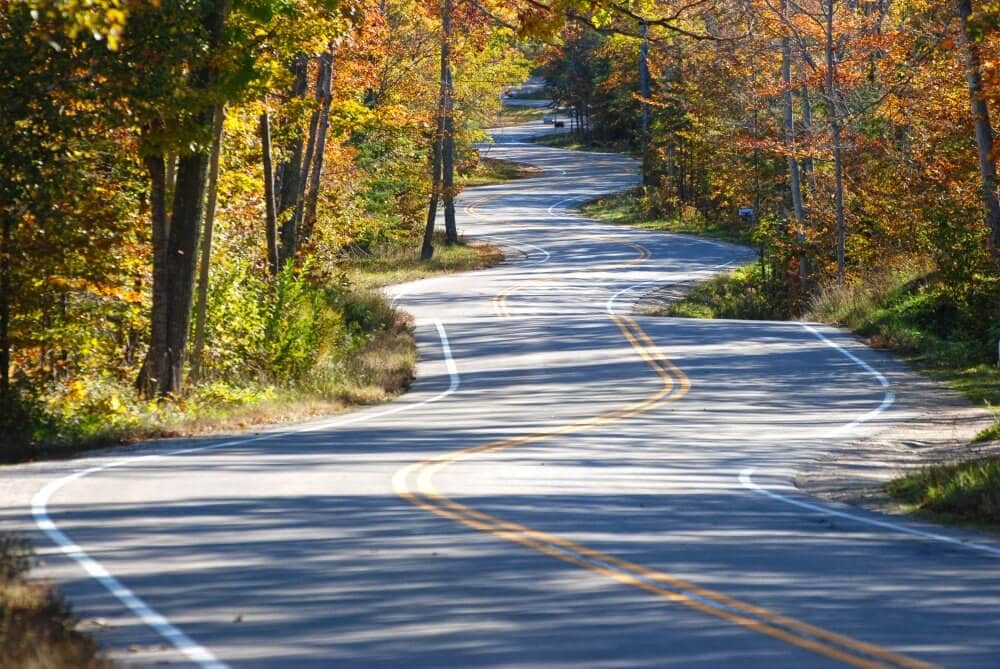 Ghost Stories & Historic Haunts Of Jekyll Island Club
With the Clubhouse opening its doors in 1886 to the world's wealthiest families of the time, Jekyll Island Club Hotel has seen its dose of historical moments such as the first transcontinental telephone call and the founding of the Federal Reserve.
Whispers of ghostly apparitions of the deceased millionaires and past workers throughout the island, along with the mysterious recalling of strange voices heard by both guests and employees, it would seem all fingers point to the Jekyll Island Club Hotel and the Jekyll Island Historic District being haunted by the ghosts of its past.
Door County Apple Harvests And Haunted Lighthouses
As one of the top 10 fall foliage destinations in the USA, Door County celebrates autumn like no one else with haunted lighthouses, winding roads through forests of autumn-colored leaves, apple harvests, and a festival nearly every weekend. During this episode, Rachelle chats with Jon Jarosh with Door County Visitors Bureau about the best times to go, what to do this autumn, and how to get there.
Fall Travel Ideas – Farm Stays
Ever considered staying on a farm? How about a farm stay in Vermont, New Hampshire, or Michigan when the leaves are changing and there are pumpkins in the field? Or a farm just about anywhere that grows apples hauling out the cider press for some of what you might call 'liquid gold'? Cows and goats are still being milked. Winter squash is still in the field. The chickens are still laying eggs, although fewer as the days grow shorter. Today's guest, Scottie Jones, is the founder of the the U.S. Farm Stay Association and owner of Leaping Lamb Farm in Oregon. She's here to tell us more this unique travel trend that connects travelers with farmers.
Haunted Colorado Hotel That Inspired The Shining
Estes Park, Colorado, the base for Rocky Mountain National Park, has so many fun fall activities for travelers. During this episode, Rachelle chats with Brooke Burnham with Visit Estes Park about all the hiking, craft brewery events, and the reason why they call October "Elktober." She'll also share some spooky stories about the luxurious Stanley Hotel, known for being the place where Stephen King got his inspiration for The Shining.
Fall Travel Ideas – Cycling Tours
Rachelle chats with Meagan Coates, a trip designer from Trek Travel about what goes into putting together cycling vacations. Meagan shares some great tips about all the technical and physical aspects of planning a cycling tour, from beginner cyclists that simply enjoy food and the great outdoors, to serious athletes that want to ride across the United States. And if cycling through vineyards during harvest time, pedaling up to gourmet picnics, and rolling through the golden autumn foliage of Vermont sounds fun to you, you're going to enjoy this episode.
Pennsylvania Wine & Harvest Month
Have you ever tasted Pennsylvania wines? Now is a great time to try them as October is Pennsylvania Wine Month! Anywhere you visit throughout the state, you're only an hour away from wine country and Philadelphia alone has over 35 wineries just a short 45 minute drive outside of the city! To help us learn more about Pennsylvania's wine routes, our guest today is Jennifer Eckinger with the Pennsylvania Winery Association. She'll tell us more about this special wine region, the types of wines you'll find there, their Wine Trails, and fun harvest events for fall.