During this entertaining cocktail series on The Travel Bite Podcast, you'll learn about the history of cocktails, from the classic Old Fashioned to how Egg Nog became a winter treat. You can listen to each episode below, or download the shows to your phone using the Podbean Player for iPhone or Podbean on Google Play.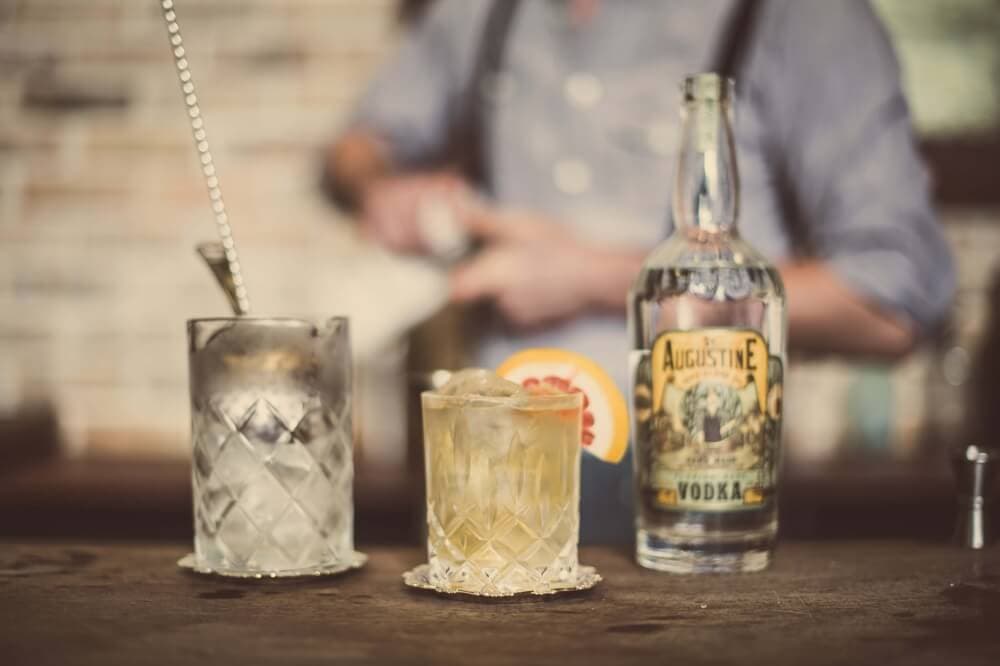 History Of Holiday Cocktails
Ever wonder about cocktail history and the story and behind your favorite cocktails? Want to know how egg nog got it's name? Or which historic figure was known for rolling a barrel of cider? From mulled wine, to hot toddys, this episode is full of holiday spirit. Rachelle chats with Tim Hewes, a bartender at the Willard InterContinental's historic Round Robin Bar in Washington DC. With a background in History and Education, Jim creates cocktails while also linking a piece of history to them and he has plenty to share about the history behind some of our favorite holiday cocktails!
How a Band of Bartenders Saved the Civilized Drinking World
During this episode, Rachelle chats with Robert Simonson, cocktail and drinks writer for the New York Times, six-time Tales of the Cocktails Spirited Award nominee, and the author of The Old-Fashioned. As one of the leading authorities on spirits and cocktail culture in the United States, he also writes for Wine Spectator, Wine Enthusiast, Imbibe, Edible Manhattan, Edible Brooklyn, Saveur, Eater, PUNCH, and more. He's just released a new book called A Proper Drink: The Untold Story of How a Band of Bartenders Saved the Civilized Drinking World – a narrative history of the craft cocktail renaissance.
Craft Spirits Trend with Blinking Owl Distillery
During this episode, Rachelle chats with Brian Christenson about his family's bootlegging past, the craft spirits trend, and what goes into making the perfect cocktail. Brian is co-woner of Blinking Owl Distillery, the very first craft distillery in Orange County, California. Brian's great grandfather was a bootlegger in Nebraska, so the love of hand-crafted spirits is in his DNA. After a career in adverting, Brian and his wife (and third partner, actress Kirsten Vangsness – well known for her role on Criminal Minds) began the plans for Blinking Owl.
Swig + Swallow: A Cocktail Party In A Box
During this episode, Rachelle chats with April Wachtel, Founder of Swig + Swallow — a cocktail party that comes in a box. She's a twenty year veteran in the beverage and hospitality industry, and has worked in every role from busser to bartender to beverage consultant. She's developed recipes for Lincoln Center Kitchen and MetLife Stadium, has taught cocktail classes to over 3000 students at 5 different schools. She's shares with us some cocktail recipes and tips for home entertaining.
Classic Cocktails From Classroom To Stage
During this episode, Rachelle chats with Anthony Caporale, the director of beverage studies at the Institute of Culinary Education about classic cocktails and how he brings them from the classroom to the state. Anthony is also the Producer and Host of Art of the Drink TV, the leading cocktail web show with millions of viewers worldwide and over 75 award-winning episodes. And he's the creator of an off-Broadway show, Imbible, about the Spirited History of Drinking, which takes audiences on a 10,000-year journey through the history and science behind alcoholic beverages. He's here today to talk to us more about mixing cocktails and holiday entertaining.
Punch Bowl Social
Rum punch and large batch cocktails are a new trend, and Patick Williams with Punch Bowl Social gives us the scoop on this cocktail revival during this episode. Learn about the five ingredients that make a classic punch, the history of punch, and a few great recipes to try at home too. Look for the recipes on TheTravelBite.com and check out the Punch Bowl Social for cocktails, food, and entertainment.
Handmade Small Batch Spirits At St. Augustine Distillery
In This Episode: Handcrafted spirits are on the rise, and this small distillery located in Florida's oldest ice plant in St. Augustine is capturing the essence of Florida in their premium spirits using heirloom sugarcane, citrus, and other local ingredients. St. Augustine Distillery's philosophy is all about farm-to-glass production while maintaining the heritage of the community around them. Learn about their history, how they make gin, and a few cocktail recipes too.