The Travel Bite Podcast is a weekly audio program for foodies who love to travel. During each show, I share stories from my adventures around the world — From chatting with top chefs and winemakers, to talking with other travelers about unique eats and experiences, we'll tempt your tastebuds and take your imagination on a culinary journey across the globe.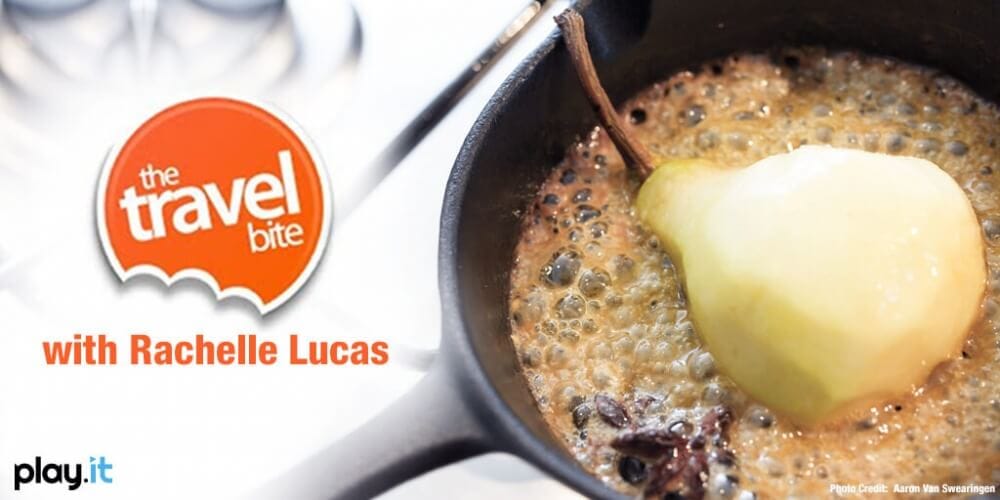 The Travel Bite Podcast:  Episode 4
Irish Desserts & Gaelic Lessons
During The Travel Bite Podcast: Episode 4, find out what it's like to enter a food competition and win!  Rachelle chats with photographer and food blogger Aaron Van Swearingen of ThatDarnCarrot.com about his winning dish for the Raglan Road Master Chef Competition.  Rachelle also chats with Aileen, who works for Raglan Road Irish Pub, about some useful Gaelic phrases to know and some must-taste Irish desserts.
In This Episode You Will Learn:
A creative way to make Scotch Eggs at home.
The making of a winning dessert – caramelized pear tart.
Ideas for raising kids to be foodies.
Useful Gaelic words to know when visiting a pub in Ireland.
A new podcast is published Thursday of each week, with a show notes post such as this one published the following Monday morning.
If you enjoyed the podcast, you can subscribe to The Travel Bite on iTunes (it's free!) or sign up for the RSS feed.