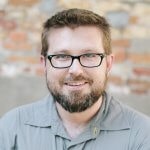 During this episode, Rachelle chats with Jason Frye, author of several guidebooks including Moon Blue Ridge Parkway Road Trip and Moon Blue Ridge and Smoky Mountains. In addition, he's also contributed to Southern Living, AAA Go!, Thrillist, and Forbes. Jason is currently working on another guidebook about Great Smoky Mountains National Park and during this episode he gives some great tips about where to go and what to see in the Great Smoky Mountains.
National Parks Series:  Great Smoky Mountains 
The Travel Bite Podcast is a weekly audio program for foodies who love to travel. During each show, I share stories from my adventures around the world — From chatting with top chefs and winemakers, to talking with other travelers about unique eats and experiences, we'll tempt your tastebuds and take your imagination on a culinary journey across the globe.