During this episode, Rachelle chats with Tonya Leigh, the founder of French Kiss Life, a destination for women who want to inject more elegance, style and joie de vivre into their daily lives. Through a vibrant online community and immersive travel experiences, Tonya helps women embrace life like a Parisian by slowing down to enjoy everyday luxuries. She has some great stories about visiting Paris and some beauty travel tricks that can help you go from hot mess to first-class-act.
Tonya Leigh Shares These Tips:
— How to avoid bloating and breakouts.
— Tips for looking well rested after a long flight.
— Staying warm and relaxed with accessories.
Also Read This: Packing Tips & Lists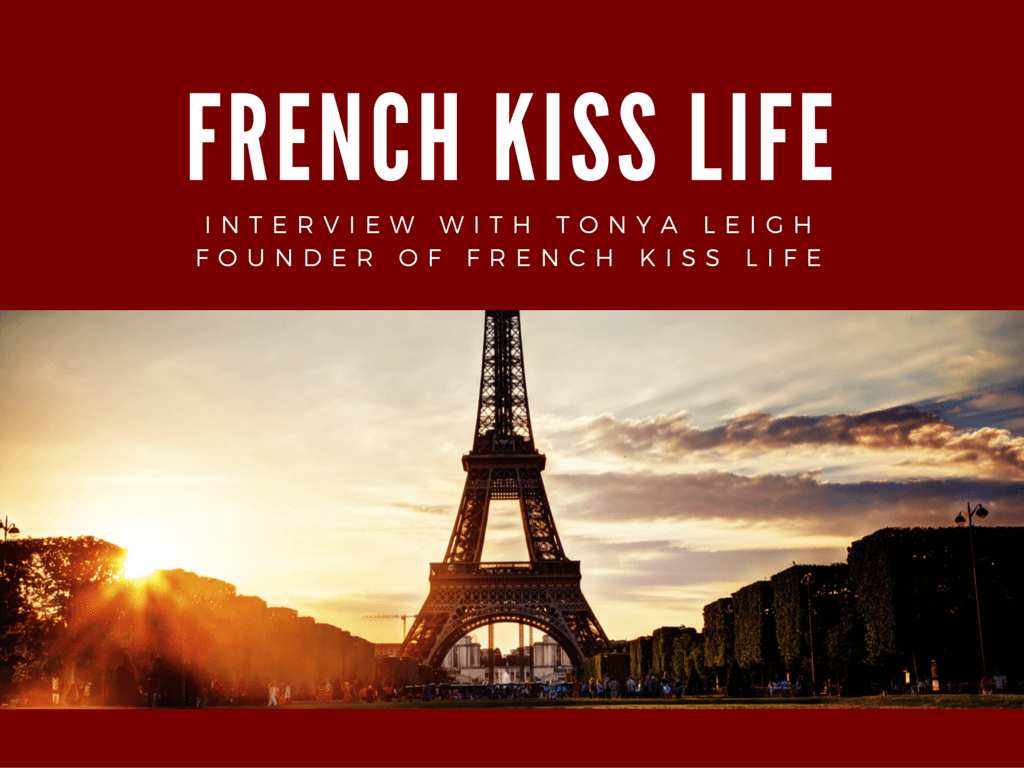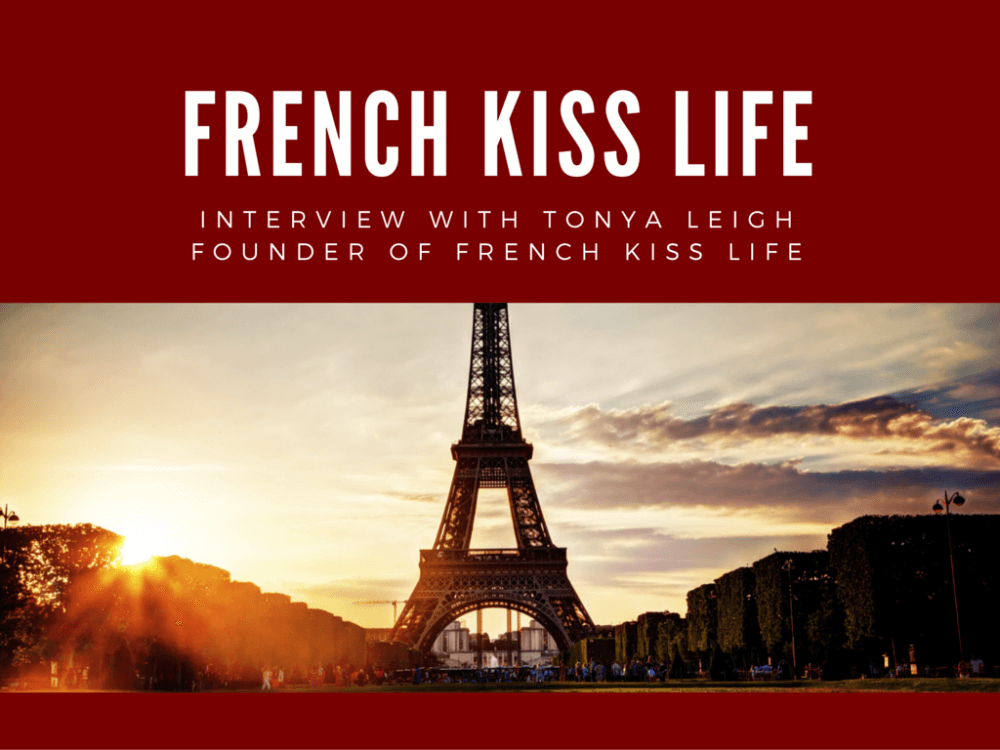 The Travel Bite Podcast is an audio program for foodies who love to travel. During each show, I share stories from my adventures around the world — From chatting with top chefs and winemakers, to talking with other travelers about unique eats and experiences, we'll tempt your tastebuds and take your imagination on a culinary journey across the globe.
Podcast Transcript: French Kiss Life with Tonya Leigh
Rachelle Lucas:
Welcome to the Travel Bite with Rachelle Lucas, a food and travel blogger that shares stories from her adventures from around the world. From chatting with top chefs and wine makers, to talking with other travelers about unique eats and experiences, Rachel will tempt your taste buds and take your imagination on a culinary journey across the globe. This is the Travel Bite with Rachelle Lucas.
Welcome back to the Travel Bite. Today's guest is Tonya Leigh. She's the founder of French Kiss Life. It's a destination for women who want to inject more elegance, style, and joie de vivre in their daily lives. Through a vibrant online community and immersive experiences, Tonya helps women embrace life like Parisian by slowing down to enjoy every day luxuries. She's also great at teaching French because she just taught me how to say joie de vivre. Welcome to the show.
Tonya Leigh:
Thank you so much. It's such a pleasure to be here. Your French is beautiful, by the way.
Rachelle Lucas:
[French 0:02:18]. What is your background? It seems when I was reading about you, that Paris changed your life. I want to know all about that trip and what you did beforehand.
Tonya Leigh:
Yeah. Well, first of all, thank you so much for having me here. It's so great to connect with you and your listeners. It's such a super, super honor. So, Paris, I think people who love Paris, we all have our own story. Sometimes it's a little cliché. It's like Paris did change my life, but let's rewind the clock a little bit, probably 20, 25 years ago. I grew up in the deep south of Carolinas. I live in the Bible belt.
Rachelle Lucas:
You have no accent for growing up in the south.
Tonya Leigh:
You know, it's funny because I've had to actually train myself. I used to have a deep, deep southern accent to the point that people would say where in the world are you from when I would travel outside of my little town. My daughter laughs. She's like mom, when you go back home, it comes out again. I'm like I know it certainly does, but I grew up in a trailer. I grew up not really traveling. There was something about being a worldly woman that I've always wanted to explore. When I finally gave myself permission what would it be like if I really allowed myself to travel and to learn new things, and discover new cultures and cuisines? My world just opened up in the most beautiful ways, which led me to Paris. That was my first international trip. I remember getting off of the plane and I just knew I was about to experience something different.
When I arrived, I was like many American women. I was overwhelmed, I was overweight, and I was overworked. Over the course of the week I just began to see that there's a different way to live. I didn't quite know how to bring it back home, but I knew I had a new question. That is, how do I combine ambition with ease? I think, like a lot of women, I'm very ambitious and I also know that I want to have a quality of life. I came home, Rachel, and just started to play around with things that I learned about slowing down, really infusing beauty and elegance, and simple luxuries into my everyday life and then discovering that it actually made me even more productive, more focused, and my quality of life is so much better than it was all those years ago.
Rachelle Lucas:
That sounds awesome. I love the combining ambition with ease. That sounds so hard to do these days because it seems like when you're ambitious you're going 24/7 and trying to wear multiple hats. What did you observe in Paris that kind of inspired you and gave you that idea?
Tonya Leigh:
Well, the name of my company is called French Kiss Life. I'll tell you really quickly how that came to be because it answers the question that you just posed. It was my last day in Paris. I remember walking through the Luxembourg Garden. I was just really taking it all in. I was watching women sitting on a bench reading a book. I was watching lovers kissing and older men playing bocce ball and mothers having picnics with their children. There was just—it felt like time slowed down. I remember saying out loud, "Oh my God, these people are French kissing life." It's like this lightbulb went off. This is what I want to learn how to do in my own life because I was one of those moms who was always telling my daughter I don't have time right now, I'm too busy. When I really thought about my 90-year-old self, when I'm 90 years old what will she think of me blowing my daughter off? What will she think about me going through my life so fast that most of it was a blur? I've really had to train myself because I'm still a go getter. I've had to train myself to be present in this day. It's a practice. Some days I do it well and some days I totally suck at it.
Rachelle Lucas:
I totally relate. I know when I first read it, your slogan, French Kissing Life, it was kind of invoking this idea of am I just giving life a simple peck on the cheek or am I diving in with passion. I like what you just said too about seeing people take their time with things. Any time I travel to Europe or anywhere, it does seem like people slow down a little bit more. It's very different than the American culture. What challenges do you have in training yourself and then training other people as well, to reverse that American culture of being on the go all the time? How do you do it?
Tonya Leigh:
That's a good—it'll take a year to figure out. No, it truly is a mindset. I always notice when my mind is in such a hurry, it's just a sign for me to actually do what I'm most afraid to do, which is slow down. The mind is always telling you if you slow down things are going to fall apart. If you slow down it's just not going to work out, you're going to get run over. It simply isn't true. The more I've trained myself to slow down, it's really interesting Rachel. I speed up in all the right directions.
Rachelle Lucas:
That's awesome.
Tonya Leigh:
Well, I was, maybe you can relate, but I had a hundred things on my to-do list. I could never get it done. I just felt very scattered and splattered in my life. The reason being was, I hadn't really slowed down long enough to define what is the most important thing to me at this season in my life.
Rachelle Lucas:
I kind of agree.
Tonya Leigh:
I was just trying to—it was like what is—
Rachelle Lucas:
It reminds a little bit of that, what is that metaphor, I've heard a couple other people say it too where you get a jar of Rocks and if you put in all the small rocks first you have no room for the big rocks, but if you fill the jar with all the big rocks first, all the small little pebbles and sand, and small things end up filling, as well. I kind of feel that way too. Sometimes, when I'm traveling and trying to meet deadlines with writing and things, if I focus on the big things that are most important, I still have time to read. I still have time to go to the spa. If I focus on answering every email in my inbox, there's time for nothing.
Tonya Leigh:
Right. You know what, I've discovered the world does not fall apart if an email goes unanswered. It just doesn't.
Rachelle Lucas:
True, very true, although I've got to remind myself of that sometimes because it feels like it's the never ending to-do list.
Tonya Leigh:
Just to add to that, I will say when you're done, if it's all done you're dead. I have to tell my clients all the time because I think we think there's going to be a moment in time when we're done, we're at the finish line and I'm like no, when that day comes, I'm probably checking out of this world. Just knowing that, it's never done. If you can just relax and be like you know what, I can do it tomorrow or the next day, it just gives you more space in your life and these days, that's what I'm craving; more white space to really be creative and dream, and live a beautiful life.
Rachelle Lucas: 
It's kind of comforting to know that it's never done because then you're like okay well, then I don't have to finish it today because it's going to be there tomorrow.
Tonya Leigh:
Yeah, exactly.
Rachelle Lucas:
Speaking of creating space and slowing down, I actually really enjoying flying because it's when I can disconnect. I'm not connected to internet and I can actually snuggle into my seat on the plane and watch movies and drink tea. I noticed you had some great tips for flying. I know sometimes with the hustle and bustle of travel, you kind of feel like a hot mess. You had some tips on how to feel like a first class act. Can you share with us, those tips?
Tonya Leigh:
Oh yealeh, I love talking about travel. Number one, invest in good luggage. This is number one. It doesn't have to be super expensive luggage, but I'm talking about luggage that you're not looking like you've got 20 backpacks on you as you're going through the airport. When you're traveling, the more ease you can infuse into the process, it's just a lot more enjoyable. I enjoy making sure I have four wheels with my carry on. I like knowing that, that carry on is packed with the right stuff. For me, I always think about—I don't always travel first class. In fact, I probably travel more coach than I do first class, but I still think you can have a first-class experience if you plan ahead and plan well. So, for me, that looks like I always travel with a big scar that I can use as a blanket, I can use as a pillow, I can throw it over my head if I want to and it's actually very stylish. I always have that. I always have Evian water spray so I can spray my face throughout my flights because let's face it, at 30,000 feet in the air, you can get really, really dehydrated. I'm always looking at these things that I can do to keep fresh. I also pack my own food. I don't know, for me, when I eat airline food, I just feel bloated. Usually it's just not really good food and there's a lot of salt in it. I'm always bringing my own food so that I can feel really nourished and not bloated when I get to where I'm going. Then, drink a lot of water. That's super, super important. Stay hydrated.
Rachelle Lucas:
I totally agree.
Tonya Leigh:
I also limit alcohol on a plane. Number one, it's not the best alcohol so if you're going to have a glass of wine, I'd rather wait until I get somewhere and have a really good glass of wine versus the boxed wine that they're probably serving on the flight. Those little tips have helped me feel refreshed. I feel like even though I'm in coach there's a little bit of luxury that I've brought to the experience. It just makes travel so much more enjoyable.
Rachelle Lucas:
I totally agree with you. I've actually tried the water spray before and it makes such a huge difference not only in just your hydration of your skin, but being able to breathe. For me, it's like a little moment of humidity because it's so dry up in the air, but I'll have to try packing my own food. That's a great tip because you're right, airline food is not the best.
Tonya Leigh:
It's not. I just, sometimes it's hummus or nuts, something really simple just to hold me over until I get to my destination.
Rachelle Lucas:
I like your philosophy on wine too because I kind of feel that way. Since I write about food so much, if I'm going to spend the calories, they have to be really good calories when I'm indulging in something. Life's too short for cheap wine.
Tonya Leigh:
Although, I will have to call myself out. I was on a flight last month and we were having so much turbulence I was like you know what, please, I need a Bloody Mary. I need something to calm my nerves right now.
Rachelle Lucas:
I've been there. Gin and tonic, pass it down if it's a bit bumpy.
Tonya Leigh:
Exactly. There's always exceptions to the rules. Always. Always.
Rachelle Lucas:
I agree. One of the other things you were talking about on your blog that I can completely relate to, is when it comes to packing. You talk about liberating yourself by starting with your closet. Let us know what you mean by that and then maybe give us some tips on how we can apply those tips for our closet to our suitcase.
Tonya Leigh:
Oh yeah. I just published a podcast last week, two weeks ago, and it was about the topic of liberating yourself through your closet. Our homes are always a metaphor for what's going on inside of us. I keep a very clean home, very neat, very organized, very tidy except for my closet. It tells a very different story. I noticed last year I was just really in a funk and I decided one day I'm just going to face this closet, I'm going to face this thing I've been avoiding for so long. What it was really showing me was that there's a part of my life I've been avoiding. Think about it, my closet is representing that part of my life that I haven't wanted to turn and face, which my daughter is leaving. She's graduating from high school this year. It feels like my closet. It feels too big to turn and face. There's so much there.
So, over the weekend, I cleaned out everything in my closet and really strategically decided what to put back in there and probably got rid of 75% of my belongings. Now, everything I have in my closet I absolutely love, it's all beautifully organized. How this ties into travel is that now when I go to pack, it is so much easier. I know where everything is. I always pack three days ahead of time. That's a rule of mine.
Rachelle Lucas:
Oh wow. That' a new goal of mine.
Tonya Leigh:
Can you relate? Have you ever been in that situation where it's like the morning that you're supposed to be flying out and you're throwing things in your luggage last minute?
Rachelle Lucas:
Oh yeah. I'm usually at midnight the day before, going through clothes, doing laundry.
Tonya Leigh:
That's better than I was.
Rachelle Lucas:
I was going to say I'm inspired by your closet purge; 75% is a lot. I just purged my closet for spring and it wasn't nearly that much. That means I need to probably go through it again and let go of some old things.
Tonya Leigh:
Or it tells you how much stuff I had.
Rachelle Lucas:
Oh no.
Tonya Leigh:
Yeah, unfortunately. Now, when it comes time to pack, I always have a three-day packing rule; 72 hours. I'm ready to go, everything's out and it just makes the whole experience of travel less hectic and less overwhelming. The beauty of it is you are most likely going to have everything you need because you've really thought it out, it's not a reaction, but something you put thought into and you've planned ahead. So that's one of my travel rules, as well, that just adds a lot of ease into the experience; packing three days ahead of time.
Rachelle Lucas:
I love it. It's my new life goal for my next trip. I'll have to send you a tweet or something and let you know if I accomplished it.
Tonya Leigh:
Please do and I'll be high-fiving you because you're going to thank me for that. It feels so good.
Rachelle Lucas:
Oh, I love it. I love it. I know you've got some more tips on how to go form feeling overwhelmed to feeling calm when you travel, but let's take a quick break and then when we come back we'll hear those tips.
Rachelle Lucas:
All right, welcome back everyone. I've been talking to Tonya about how to have a more elegant life based on her French Kiss Life blog and website. Let's get to talking about how to change that overwhelming feeling when you're in a new place to feeling calm. You had some great tips on pivoting from these feelings on your blog. Share those tips and let us know how you might apply that if you're in a hectic new city like Paris.
Tonya Leigh:
Well, here's the secret to it all. Overwhelmed as well as elegance and ease is a state of mind.
Rachelle Lucas:
Okay.
Tonya Leigh:
My whole desire in life is to be that person that it doesn't matter if everything is falling apart outside of you, I can have a sense of calm. I don't know if you know this, but I worked as a registered nurse in an ICU unit for 13 years. I really trained myself to be calm in hectic situations. I've been able to apply that when I'm traveling. For me, I just have to monitor my mind. Have you ever been getting ready to check in and they tell you, oh your flight's been cancelled? Immediately, your mind goes to oh my God, this is the worst thing ever, what's going to happen? That is a beautiful opportunity to really practice ease and elegance, and really watch the thoughts in your mind because that's actually what's creating the overwhelm. I always like to look at what do I have control over. What can I directly impact right now? If the answer is nothing, it does no good to fight it. It does no good to resist it. The best thing you can do is just surrender to it and be like okay this must be what's supposed to happen right now because it's what's happening.
Rachelle Lucas:
That's so true.
Tonya Leigh:
But then, when you find yourself in situations where you can do something about it, it actually helps to decrease that overwhelm knowing that you're taking proactive action in your life. I'm always looking at what do I have control over and what is completely outside of my control. How does surrendering to it actually help decrease the overwhelm?
Rachelle Lucas:
I think surrendering to it is key. I know when I travel, sometimes things are, nothing is in your control. You really just have to go with the flow of things. I've shown up before in countries where I don't speak the language and my driver's not there, and my phone's not working. I don't know how to get to my hotel. I can't get a cab where I am. So it's like all right, this is an adventure, is there a coffee shop nearby. What am I going to explore, see, or do that I wouldn't have done otherwise had things all gone perfectly. It's a bit scary, I do admit, sometimes. I think it also leads open opportunities for learning and for adventure, and for growing a bit too. I love how you said just to surrender to it and to realize it's really your state of mind and not necessarily what's happening around you. That's awesome.
Tonya Leigh:
A great example of that is I was in Paris probably three or four years ago around Christmas time and I got lost. I had no idea where I was.
Rachelle Lucas:
Which sounds romantic, but can be scary.
Tonya Leigh:
Yes, but you know what ended up happening? I stumbled upon this beautiful, I don't know what you call it, it was just this impromptu musical event that was happening on a street. I ended up meeting an American couple and they're some of my dearest friends to this day. That was because I didn't get panicked, I didn't freak out. I was like you know what, I'm just going to walk around to figure this out and I ended up meeting this lovely couple who are now friends. You never know when things are—in fact, I like to think that things are always happening for you.
Rachelle Lucas:
I agree. I agree. It's kind of a little bit of serendipity. Things happen for a reason and if you go with it then I think something positive can come out at the end. That's awesome. I also wanted to ask you, you had some great tips for dieting. Since I write about food, I'm very interested. What is your philosophy for dieting?
Tonya Leigh:
I don't believe in it.
Rachelle Lucas:
I love it.
Tonya Leigh:
As someone who struggled with her weight for a long time. I mean I was at one point 75 pounds heavier than I am today and who's tried every diet known to man, everything from the Atkins to Skinny Bitch, to you name it. I've been vegan. I've been a raw foody. Diets don't work, it's as simple as that. When you set yourself up for deprivation eventually that wild child within you is just not going to have it. That's one thing I've learned, another thing that the French taught me, it's like true pleasure with food, really enjoying high quality food. What I like to teach my clients is that there's a difference between true pleasure and false pleasure. True pleasure keeps giving you energy, keeps giving you life. It feels good long after the event is over. False pleasure gives you immediate gratification, but chances are it, by 10, 20, 30 minutes after it's happened, you're probably beating yourself up. That's what happens when we overeat. It's what happens when we try to restrict ourselves. It just doesn't work. If you can really train yourself to have true pleasure with food, you're always satisfied, always.
Rachelle Lucas:
That's true. That's very true. You have a great story I'd love for you to share about the three French fry method or the three French fry French woman. What is that?
Tonya Leigh:
The three French fry method. I was in Paris with some friends and we were having lunch and this beautiful, elegant woman, she was probably in her 70s, was sitting there. She had just finished her lunch. We had ordered French fries. She's sitting there about to pay her bill. She looks over and she spots our French fries. She calls the waiter over and she told him, I would like three French fries. I looked at my friends like did she really just order three French fries? This waiter brought out this plate with just three beautiful French fries in a little row and she sat there and nibbled on her French fries. You could tell this woman, it just made her day, she was having so much pleasure. It made me realize there is this three-french-fry rule that we can apply in our lives. When we want something, allowing ourselves to have it and doing it in such a way as I was just talking about, that gives us true pleasure. Had she ordered a whole order of French fries after her lunch and consumed them, she probably wouldn't have felt really good about herself, but she didn't deny herself. She still allowed herself to have three French fries.
Rachelle Lucas:
I love it. You know, something I've noticed in writing about food and stuff too is that usually after three or four bites it doesn't taste as good. That first one or two bites, if you really are in the moment and are really tasting it, they taste amazing and you get all of the senses and all of the flavors. Just like you said with the French fries, if she had over indulged, if she had a whole basket of them about halfway through they don't taste the same, they don't taste as good. It's really about—I appreciate what she did there because it's really about enjoying the moment and enjoying those first couple of bites, and then that's it.
Tonya Leigh:
And you can see how we set ourselves up for failure. If we're beating ourselves up as we're eating our fries and we're telling ourselves I'll be good tomorrow, I'm just going to eat all these fries because I'm going to start again tomorrow, it's just a toxic cycle. When you allow yourself to have the three French fries and the side of dessert you begin to have this really beautiful relationship with food.
Rachelle Lucas:
I love it. I love it. You actually have a seven-month long coaching program that includes traveling to Paris. While I think a trip to Paris sounds like a life changing moment in and of itself, I'd love to know more about your program and what a typical week is like.
Tonya Leigh:
Yeah, so it is seven months. We start out with a Paris prep school. In this pre-Paris program, we really get the ladies ready for Paris. I want my women when they travel with me, to feel completely at home in Paris, to not be intimidated, just to be set up to have the time of their lives. That's how we start the program out. When we get in Paris we have a week together. I've done Paris in so many different ways. I've been the typical tourist of climbing up the Eiffel Tower and standing in line at the Notre Dame and the Louvre. That's not the Paris that I want my ladies to experience. I came back many times from those kinds of experiences and I'm like there has to be a different way to do Paris. After really understanding the city and having collaborative partners over there, we've been able to put together a truly [French 0:26:40] experience for these ladies where they get to play with their femininity. They get to explore parts of themselves that they've denied for a long time. It's just a ton of fun. We do everything from visit very high-end perfumeries to cooking classes, to having guest speakers come in and teach about food and wine. It's just—I can't tell you all of it because part of it's a mystery. A lot of the ladies don't even know what they're getting into with me when they arrive in Paris. They know it's going to be good. It's just seven days of decadence and beautiful, simply luxury, and wonderful connections with likeminded women.
Rachelle Lucas:
That sounds awesome.
Tonya Leigh:
Then the third part of the program is the Paris is a state of mind academy. My whole goal is for these women, when the come back home, to begin to incorporate what they've learned during the experience into their everyday life. That is the third part of the program.
Rachelle Lucas:
Cool. Very cool. Paris is a state of mind. I'll have to remember that too.
Tonya Leigh:
Absolutely.
Rachelle Lucas:
What's your website? Where can people find more information about you and maybe follow you on social media?
Tonya Leigh:
Yeah, well, my website is tonyaleigh.com. Actually, for your audience, I've put together a special eBook if anyone's interested in it. It is an insider's guide to the Parisian way of life. It's definitely things that I've learned, a lot of things that I was taught about Paris that were completely untrue in my experience. It's a really fun book. You can find that at tonyaleigh.com/travelbite.
Rachelle Lucas:
Awesome and you spell Tonya with an O just to let everybody know.
Tonya Leigh:
Yeah; T-O-N-Y-A-L-E-I-G-H.com.
Rachelle Lucas:
Prefect. So for our listeners today—go ahead.
Tonya Leigh:
I was going to say, I also love Instagram. I'm on Instagram all of the time. I'm on there at tonyaleigh and Facebook, as well.
Rachelle Lucas:
Facebook and Instagram. I love Instagram too, such beautiful images, are both tonyaleigh. Then, I love that you have something special for our listeners too. I'm going to include that link in the show notes so that way they can easily find it, as well. If you guys are driving don't worry about writing it down, I'll have a link in the show notes there for you to go back to and reference. If you guys enjoyed today's show, please hop on over to iTunes and give us a positive rating. It helps our show be seen by other travelers and food lovers like you, and it only takes a few seconds. We really greatly appreciate it. Are there any final thoughts, Tonya, other than Paris is a state of mind?
Tonya Leigh:
If you don't mind, I'm going to leave you all with my favorite quote by–
Rachelle Lucas:
Yes, I would love it.
Tonya Leigh:
–Hafiz and he said, "Oh world, one regret that I'm determined not to have upon my deathbed is that I did not kiss thee enough." Go out there and French Kiss Life.
Rachelle Lucas:
I love it. I love it. I'm definitely excited to try all of your tips including the packing three days ahead. That's the one you can hold me accountable for.
Tonya Leigh:
Yes. Awesome. Thank you so much for having me, this has been so much fun, Rachel.
Rachelle Lucas:
Thank you, it's been a pleasure.
Tonya Leigh:
Yes. Take care.
END OF RECORDING