Get inspired to take a road trip and experiences the diversity of flavors across the USA. You can listen to each episode below, or download the shows to your phone using the Podbean Player for iPhone or Podbean on Google Play.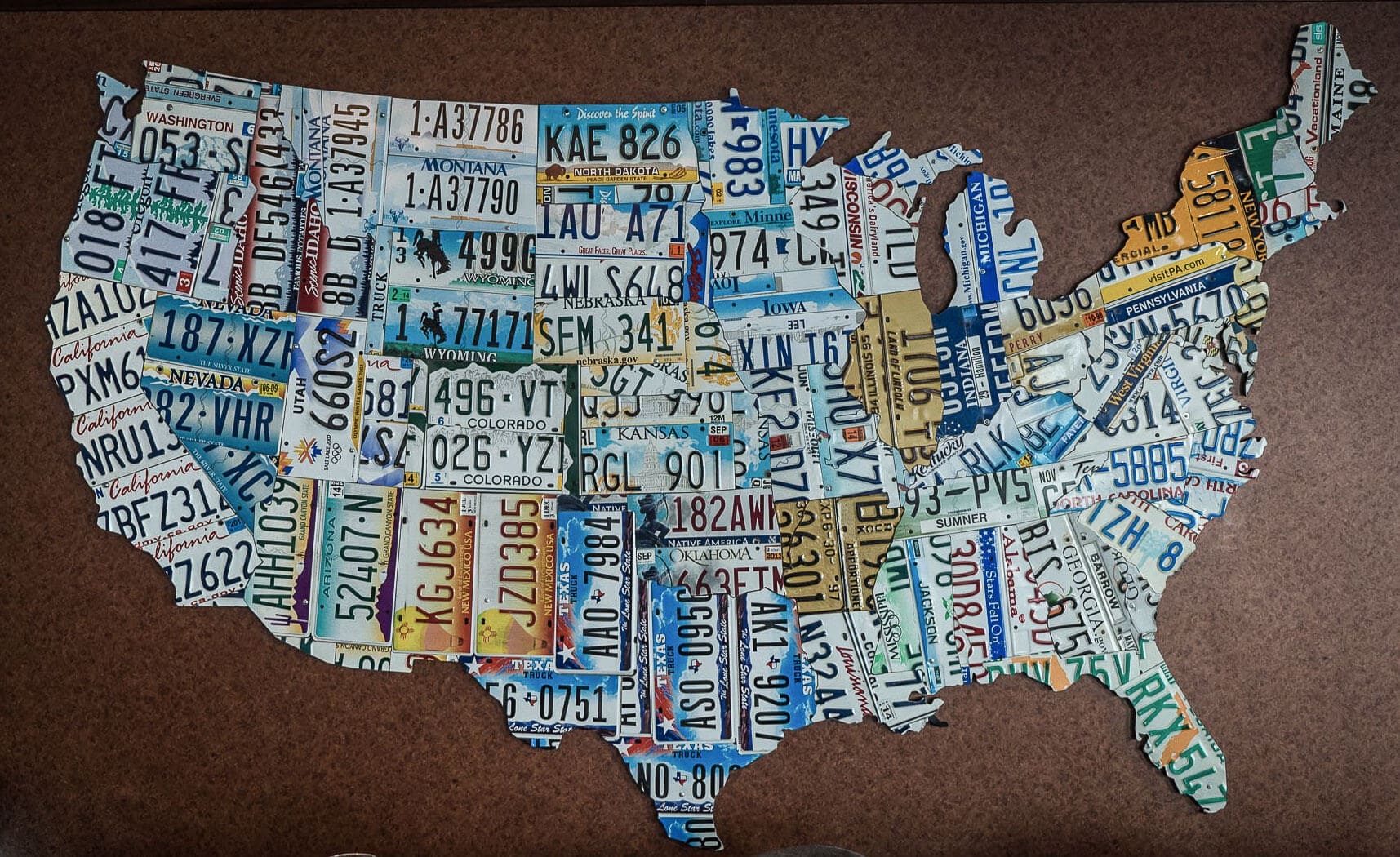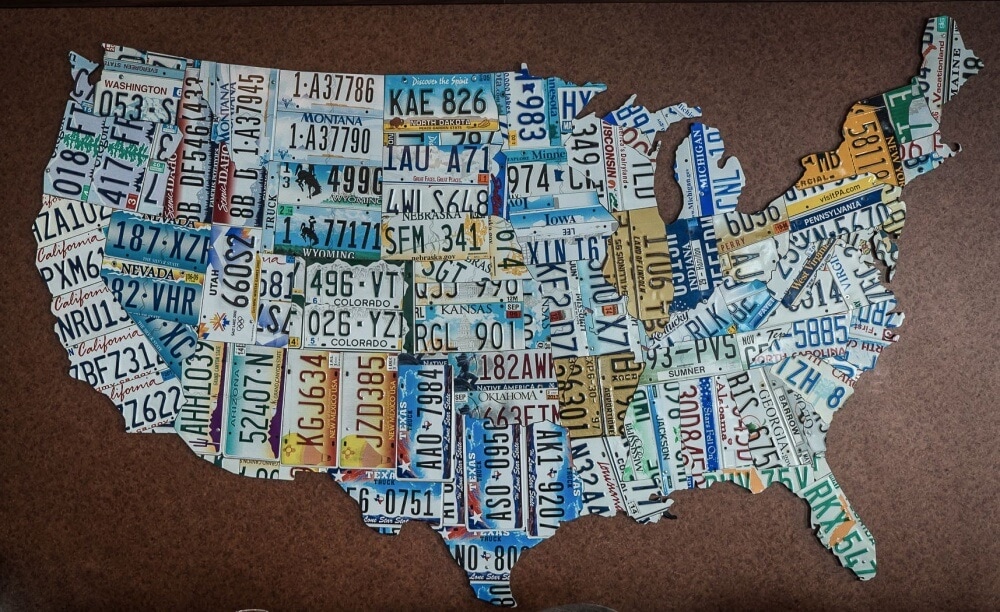 Southern Eats With America's Test Kitchen
During this episode, Rachelle chats with Bryan Roof, star of the popular PBS show and Executive Food Editor for series of magazines, "Cook's Country" an America's Test Kitchen brand. As an ensemble star and Editor, Bryan travels all around the U.S. to find and taste truly local American dishes. He then brings his knowledge back to the test kitchen to try to perfect local recipes for inclusion on the show and within the magazine. He's often hosted by local fans and families that want to show him the "real" hometown cuisine and Bryan has some great stories to share about his travels.
The Lower 48 – A Road Trip Across The Continental U.S.
Imagine taking a road trip from the southern most point in Key West to the northern most point accessible by roads in Alaska. That's exactly what Kenin and his wife did. During this episode, Rachelle chats with Kenin with The Constant Rambler about practical tips for long-term affordable travel and what it's like to take a road trip across the continental U.S.  He and his wife, Lauren, have traveled to the lower 48 states and Alaska, and are headed to Hawaii this year to accomplish visiting all 50 states.
Taste Louisiana
Love southern food? This episode will make you drool. Rachelle chats with Chris Jay of the All Y'all Blog about southern foods in Louisiana. From shrimp busters and craft beers, to peach ice box pies, drive-thru daiquiries with funny names, crawfish boils, and even a donut shop that Elvis once sang about. If you're ever visiting Louisiana, you'll want to add all of these to your must-try list.
Tango And Breaking Bread In New Mexico
Learning to dance tango in the middle of a bakery in Albuquerque is something I never thought I'd do, and it's just the tip of the ice berg of interesting stories shared at the Golden Crown Panaderia. During this episode, Rachelle chats with Chris Morales about what it was like growing up in a bakery, the challenges of success after appearing on the Food Network, their famous New Mexican Green Chili Bread, and of course, tango lessons.
Mainland Miami Eats and Trendy Neighborhoods
Get to know where the locals go on the mainland in Miami. I'll give you a hint, it's not South Beach. From the trendy Wynwood Art District, to Coconut Grove, and Little Havana, learn some insider tips from Chef Concierge Fernando Pochulu and award-winning Executive Chef Aaron Brooks from the Four Seasons Hotel Miami. Get ready to take notes about where to find the best locally roasted coffee, a baker that's so popular he's blowing up on Instagram, and even a place making artisan bacon.
Kara On The Coast – Florida Lifestyle Influencer
During this episode, Rachelle chats with travel blogger and coastal life expert, Kara Franker with Kara On The Coast, about warm places to chill in 2016. They talk about everythign from from yacht parades, to where to eat in Miami, and the top beaches to visit.
NYC Travel Tips With Katie Lara
From unusual ice cream flavors, to waterfalls in Central Park, to the top restaurants and bars in NYC, Katie Goldstein of KatieLara.com dishes on all of her favorite places to dine and play in New York City.  Learn some great tips for NYC from a local.
Forage-To-Table In Asheville North Carolina
Foraging for food is becoming an increasingly popular way to literally 'get a taste' of the outdoors with a forage-to-table experience. And with wild mushroom pizza and homemade sassafras root beer, it sounds pretty delicious too. During this episode, Rachelle chats with Alan Muskat with the internationally-known tour company, No Taste Like Home, about the top wild foods people can eat and his forage-to-table experience in Asheville.
Summer Road Trip Ideas
Looking for some inspiration for summer road trips? We've got several! During this episode, Rachelle chats with two enthusiastic travelers about summer road trip destinations in the United States.  The first chat is with Natalie from
RoadTrippers.com
about five unique summer road trips including: The Breaking Bad Journey, The Extraterrestrial Highway, Party Like It's 1776, The Bourbon Trail, and The Blues Highway. And if history, the great outdoors, and visiting UNESCO World Heritage Sites are your thing, then you'll love listening to Rachelle's next guest, Brigitte, talk about Charlottesville a small town in Virginia that's was home to three U.S. Presidents and has two UNESCO World Heritage Sites. Grab your pen and paper and let the road trip planning begin!
St. Andrews By The Sea
In this podcast episode we chat with Denise of the Algonquin Resort about St. Andrews By The Sea, Canada's first seaside resort town.  Located in New Brunswick, this small village still packs plenty of coastal charm today. Their legendary tides from the Bay of Fundy, the highest tidal range in the world, leaves an exposed ocean floor offering some of the best scallops in North America. In this episode, I chat with Denise Bradbury about the abundance of seafood in the area that has led to a trend of sea-cuterie boards, the legendary Algonquin Resort and it's famous guests throughout history, as well as some fun outdoor adventures like hiking out to Ministers Island across the ocean floor during low tide.
Midlife Road Trip
Celebrating our 10th EPISODE! This one is a hilarious chat with friends Sandra and Rick of Midlife Road Trip about road trips, memorable airplane food (both good and bad), how to get to Galapagos and more. We were fully caffeinated during the taping of this episode, so fair warning that there's a lot of fast talking and laughs. I can't listen to it without cracking up. Would LOVE if you guys would give it a listen and take 30 seconds to give it a rating on iTunes. Cheers!
Jekyll Island
During this episode, Rachelle chats with Kevin Baker of the Westin Jekyll Island about life on the island, the best Shrimp and Grits Festival in the world, the island's history, and the mysterious driftwood beach and how it was formed. From dining in the same restaurant that once hosted the Rockefellers and Vanderbilts, to witnessing sea turtle rescues and releases, Kevin shares the rich history and eco-friendly culture preserved on this small Georgia island.
Pittsburgh Rust Belt Revolution
During this episode, Rachelle chats with Rob and Kelly with
Hotel Monaco Pittsburgh
about the Pittsburgh rust belt revolution. Rob is a Pittsburgh native and Kelly is a big time foodie. They share with us why Pittsburgh is a great city to visit, from being named one of the best food cities in America by Bon Appetit Magazine and even recently being named one of the top places to visit in 2016.