Ceviche is one of those refreshing appetizers and light meals that is the perfect compliment to a day at the beach or out on the water.  Since we're near the end of summer and temperatures can still be a little on the warm side, I thought I'd share this recipe for Baja Style Ceviche I got on a recent trip to Mexico.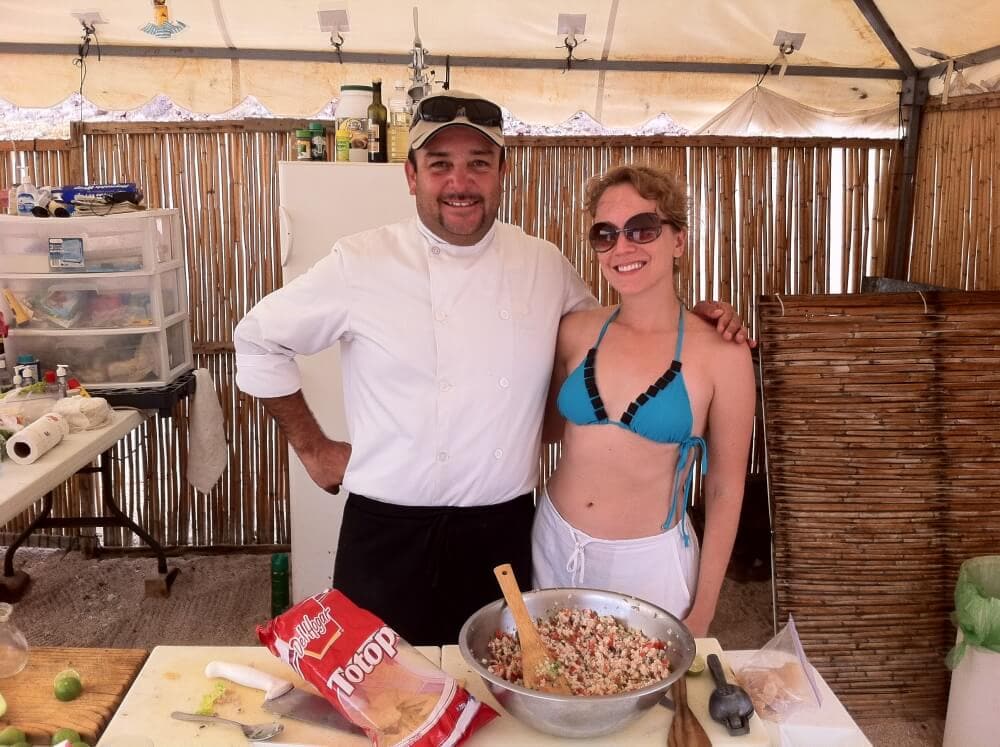 The origins of ceviche are often disputed and there are so many different methods for making this seafood salad. From Mexico to Costa Rica and Peru, different regions and countries in the Caribbean and South America all have their own little twist on this simple recipe. I find that in Mexico, it has a little bit more cilantro and spice then others I've tried.
While spending an afternoon on a private beach on the island of Espiritu Santo, Chef Antonio Jesus gave us a quick demonstration making Baja style ceviche. Don't be afraid to try this at home, it's really quite good!  Another alternative is to use cooked shrimp if you're fearful of using raw fish.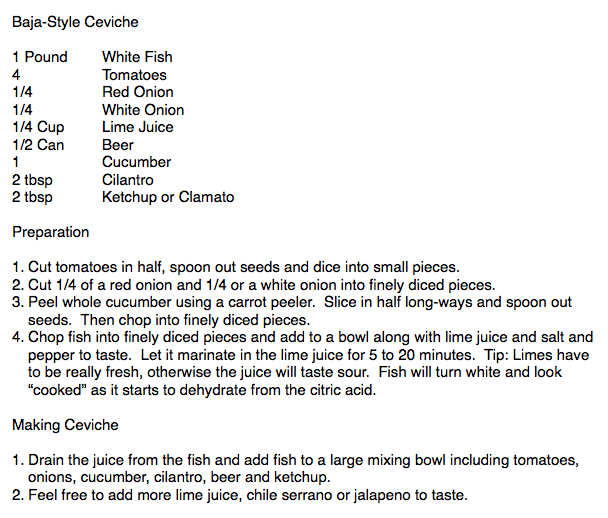 And here's some fun photos from our beach-side cooking lesson: