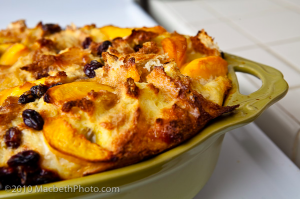 In the United States, the month of May is National BBQ month.  (Lucky for my husband, Pete, as it's his favorite type of food!) 
No doubt there will be some fierce rivalries in the barbecue belt from Texas to the east coast.  Each state boasts its own special style of sauce and slow cooking, and each one claims to be the best.
Many a weekend road warrior will travel for miles to attend one of the hundreds of barbecue contests just to sink their teeth into a tender smoked brisket or fall-off-the-bone rack of ribs.  There are even a few smoke houses that become a destination by themselves, including our favorite barbecue joint in Orlando that typically has a line out the door and a 45 minute wait.
This weekend I'm headed to Kentucky to run a multi-state half marathon called, The Flying Pig.  Seems appropriate for BBQ month, doesn't it?  In addition to being known for horse racing and BBQ, there is one other thing Kentucky does best — Bourbon.
One can never go wrong with bourbon.  It just sounds good.  Even better with a slow southern drawl … go ahead and try it … I'll wait … buuuuuuhr bon.
Whether you favor sweet, spicy, or tangy, have I got the perfect finish to any finger-lickin' good barbecue … my personal recipe for Bourbon Peach Bread Pudding.  For even more fun, I've got the history of the recipe written with a little Southern twang at the bottom of the post.
So this month, if you find yourself driving for miles in search of the perfect pulled pork sandwich or just grilling in your own backyard, try making this dessert at home and finish with some true Southern flavor.  Just don't forget the bourbon.
Bourbon Peach Bread Pudding 

Ingredients
•    12 eggs
•    1 cup of milk
•    1/4 cup of sugar
•    1 tsp of cinnamon
•    3 ounces of bourbon
•    1 cup of sliced peaches (frozen)
•    8 ounces of cream cheese
•    1 loaf of bread
•    3 tbsp of brown sugar
•    1/2 cup of raisins
Directions
1) Tear bread into bite sized pieces and add layer of bread into a greased dish. Pie pans work great!
2) Next, layer 1/2 of the peaches and raisins into pan.
3) Slice cold cream cheese into 1/2 inch to 1 inch cubes and layer on top of the peaches and raisins.
4) Add the remaining peaches, raisins and bread on to the cream cheese.
5) In a large bowl, whisk together the eggs. Then add milk, sugar, cinnamon and bourbon and mix well.
6) Pour egg mixture into pie pan on top of bread, peaches and cream cheese. Be sure that the bread soaks up the egg mixture and is nice and wet.
7) Sprinkle with brown sugar and bake at 350 degrees for 55 minutes.
8) Let cool, then serve!
Just For Fun:  The History Of Bourbon Peach Bread Pudding With An Added Southern Twang
The weekend of the Kentucky Derby last year, some friends-o-mine were makin mint juleps an had a gigantic bottle of whiskey on hand.  It was so enormous, that, despite the fact there were at least 10 people at their derby party garage sale coolin off with a mighty minty drink … I'm sure they'll be plenty left that'll last until next year's derby.  I didn't think they'd mind (or even notice!)  if I stole their second bottle of Jim Beam for some recipe experimentation.
Making this recipe (and a shot of bourbon, no doubt) got me thinkin about a good old southern accent.  I used to work with a girl from Alabama that could insult you seven different ways to Sunday, but her tone would have you tricked into thinking she just invited you to her house for coffee.  And then there are guys out there like Matthew Maconahay, that even without his devilish good looks could talk a girl he just met into doin somethin she woudn't wanna write home about.  Just sayin.
Out of sheer curiosity, I Googled "southern drawl" and this is what I found …
They actually label it "Southern American English" or SAE.  It's characterized by R-dropping, use of the circumfix -in' (as in hootin' and hollerin'), and my favorite … "yonder."   They also describe gliding vowels as a diphthong.   My thought was, "ah whaaaht?  A dip-a-thong?"  I'm just gonna leave that alone.  But to make things fun, I've got the recipe below written in an SAE accent.  It will sound sweeter.  And will probably make you hungry.  Play along with me now y'all and read it aloud.
Bourbon Peach Bread Puddin' Recipe With An Ounce Of Southern Drawl
1.  Grab y'all some peaches and a big ole loaf a bread and start layerin it all in a large bakin dish or pie pan. (This reminds me of my former boss and friend that would say "pah" instead of "pie."  She said I pronounced it "pye" instead of the proper "pah."   I do admit though, the way she said "pah" sounded like it had less calories and tasted better than pie.   Potato … pot-ah-to … )
2.  Then whip togethah about a dozen eggs, a cup ah milk, a cap ah vanilla, an some sug-ah.
3.  Add a splash of bourbon … okay … maybe a little mow-ah than a splash.  But go easy on it now y'all.
4.  Pour the whisked whiskey egg-y mix-chyah over the bread and make sure all the drah  ingredients get good and soaked.  You can even make this ahead of time, cover it, and let it sit in the fridge to allow the bread to absorb every last drop of the bourbon and eggs.
5.  Sprinkle with some brown sugar.  Oh, wait … I meant brown "shug-ah."
6.  Bake at 350 for 55 minutes … let cool … then serve!