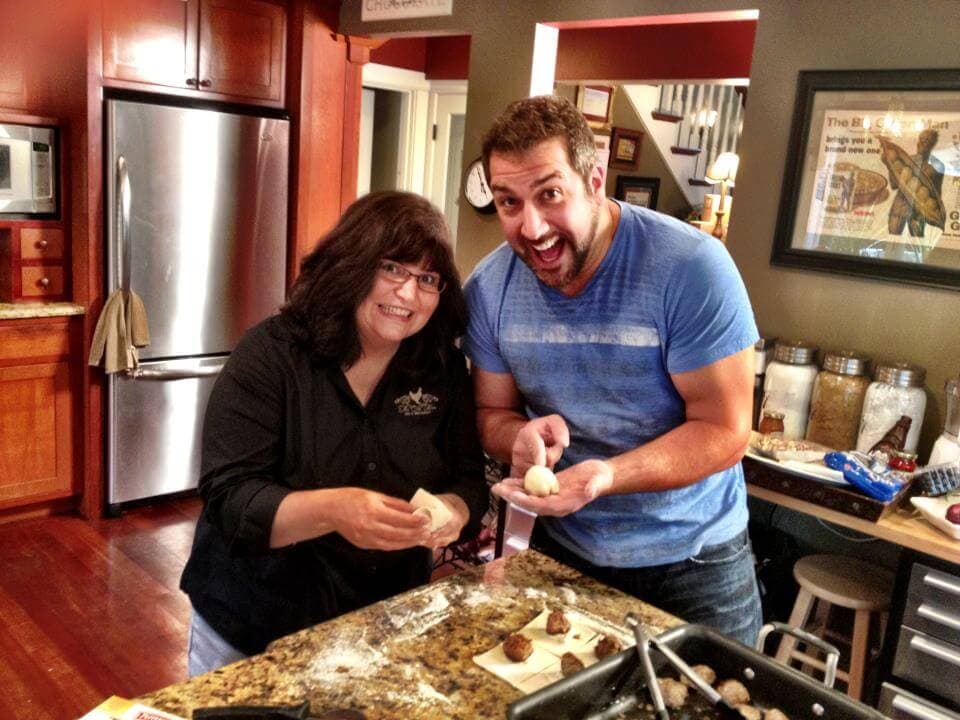 One of the fun things about blogging and social media is the friendships that are formed.  Back when I was still an innkeeper and brand new to blogging, I met Deanna with The Old Hen Bed & Breakfast.  She sent me an amazing recipe for blueberry scones that was a big hit among my innkeeper friends!  We've stayed in touch the past four years through Twitter and Facebook, supporting each other's online work and commenting on life's memorable moments and events.  That's why I'm so excited to see her on TV this week and share her big news below!!!  Congrats Deanna!
A guest post by Deanna Morauski
The pumpkin candles are lit and the kids have settled into their school year. We might not be exchanging names for Christmas yet but the falling leaves are our reminder that the holidays aren't very far away. The best hors d'oeuvres are gorgeous, filled with flavor, easy to make and able to be prepared ahead of your dinner parties. This cheese ball has it all. She is gorgeous, gourmet and practical to prepare – so much so, that you might want to start celebrating early. Party on, my friends, party on in style.

White Cheddar Cheese Ball Recipe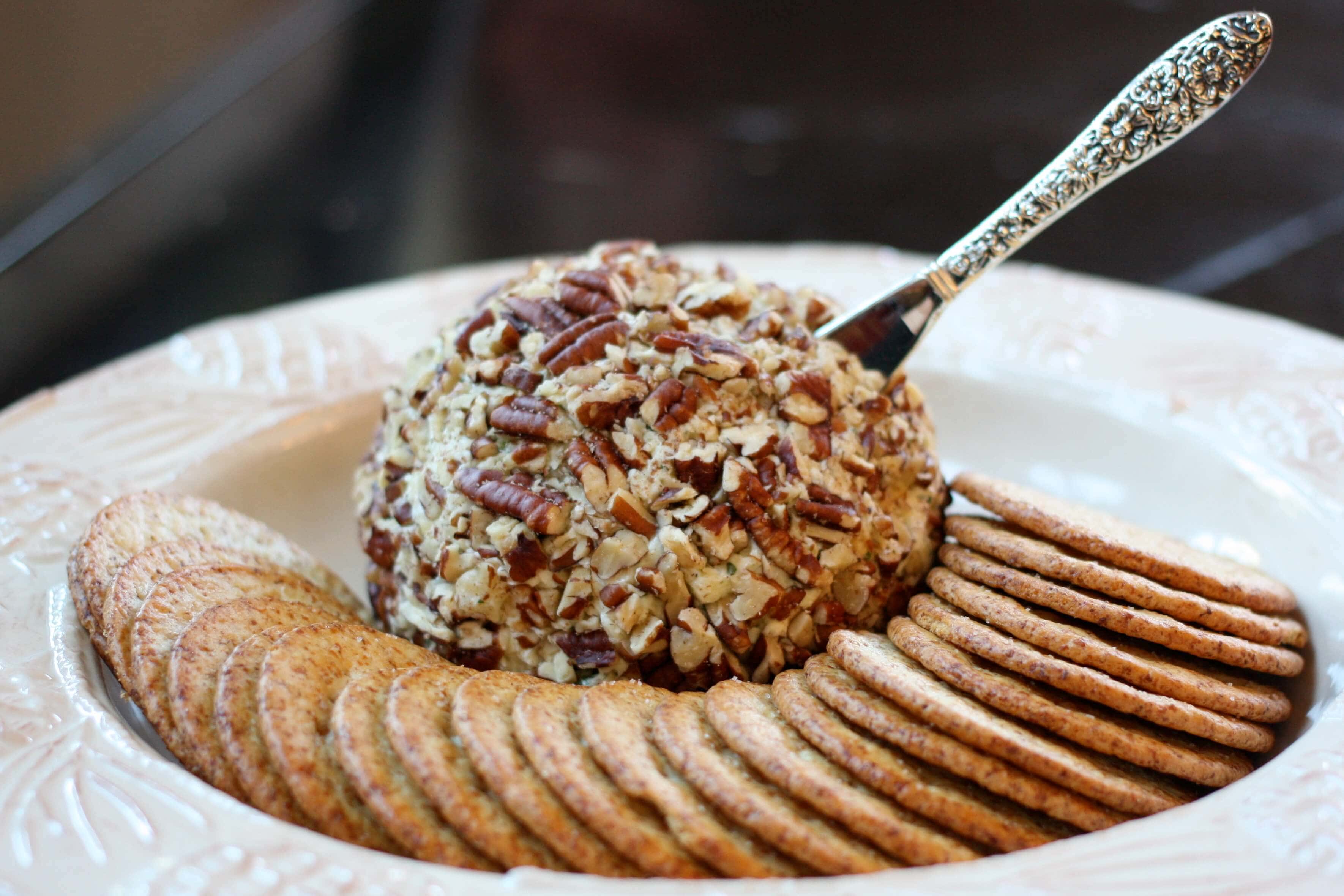 8 ounces cream cheese, softened
8 ounces grated cave-aged white cheddar cheese
6-8 fresh basil leaves, minced
1 fresh sprig oregano, minced
1 green onion, minced
2 fresh sprigs parsley, minced
2 cloves fresh garlic, grated
Salt to taste
1 1/2 cups finely chopped pecans
Place cream cheese and cheddar cheese in mixing bowl. Mix until well combined. Add herbs, garlic and green onion and continue to mix until well combined. Add salt to taste and mix in as well.
Place pecans on wax paper or parchment paper.
Form cheese into a ball and place on chopped pecans.
Use clean hands to gently cover ball with pecans. Be careful not to let your hands get cheese on them or cheese ball will begin to look, well, all cheese-ball.
Serve with your favorite wheat or plain crackers.
About Deanna Morauski:
You can see Deanna on Joey Fatone's new show "My Family Recipe Rocks" on the Live Well Network this month on October 27th. She will be making four scrumptious recipes throughout an entire episode filmed at her B&B, The Old Hen. Follow along on her Facebook page or on Twitter for updates.
Deanna's love for baking and cooking began as she sat upon a baker's stool as a little girl. Her love for people grew in the midst of church potlucks. She expresses her loves today creatively through speaking, writing for her foodie blog, television appearances as well as hosting guests, including celebrities, at her inn, The Old Hen Bed & Breakfast in Snoqualmie Valley, Washington.