There's just something about the open road. Maybe it's the freedom to decide exactly when and where you go. Maybe it's the adventurous spirit in me. Maybe it's the fact that my friend and I are desperately trying to be Jack Kerouac. Or maybe it's simply the fact that I've hated airports ever since getting stranded in one when I was 12. More than anything, I just love a good road trip.
What I don't love is the painful sensation in legs and "natural seat cushion" after sitting in the car for hours. Or having to stare at my sister's stupid beautiful face for three states. Almost any respectable road trip is going to require a few pit stops along the way. Now I don't know about you, but there is nothing worse than when nature calls and you realize you just passed the last piece of civilization for the next 50 miles. So I've taken to planning ahead for my stops. I mean, of course I still allow emergency stops for things like restroom use and giant balls of twine. However, for pit stop planning I use OnTheWay.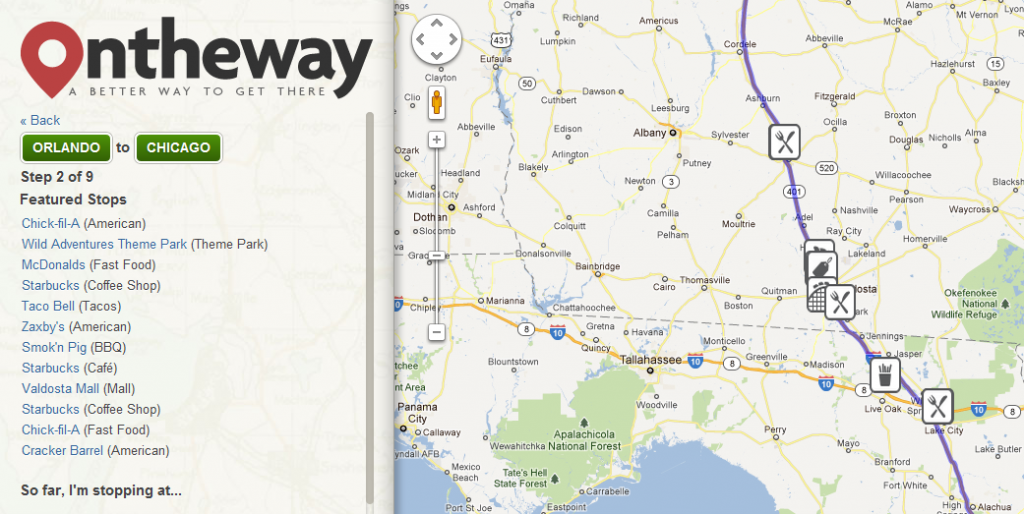 OnTheWay is a site that has you plug in your trip, which it then breaks up into legs and recommends places to take a break along the way. You can even link it with your FourSquare for better recommendations, based on whether your friends have visited and the amount of check-ins. It offers everything from the practical: restaurants and coffee shops. To the entertaining but impractical even more practical: Dinosaur Land!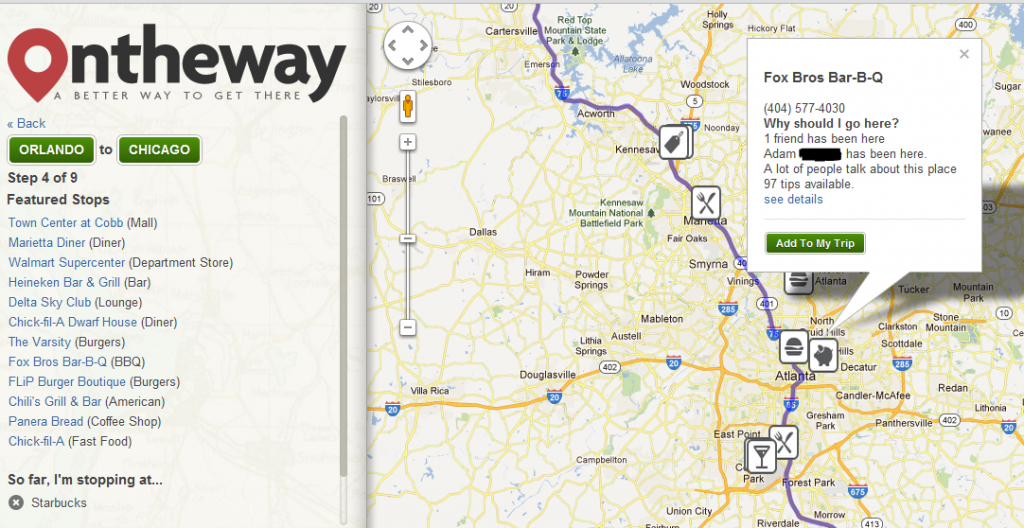 Once you have all your stops picked out, it gives you directions from the beginning of your trip to every stop on the way and your ultimate destination. You can then print them out or share a link with friends through email or social media.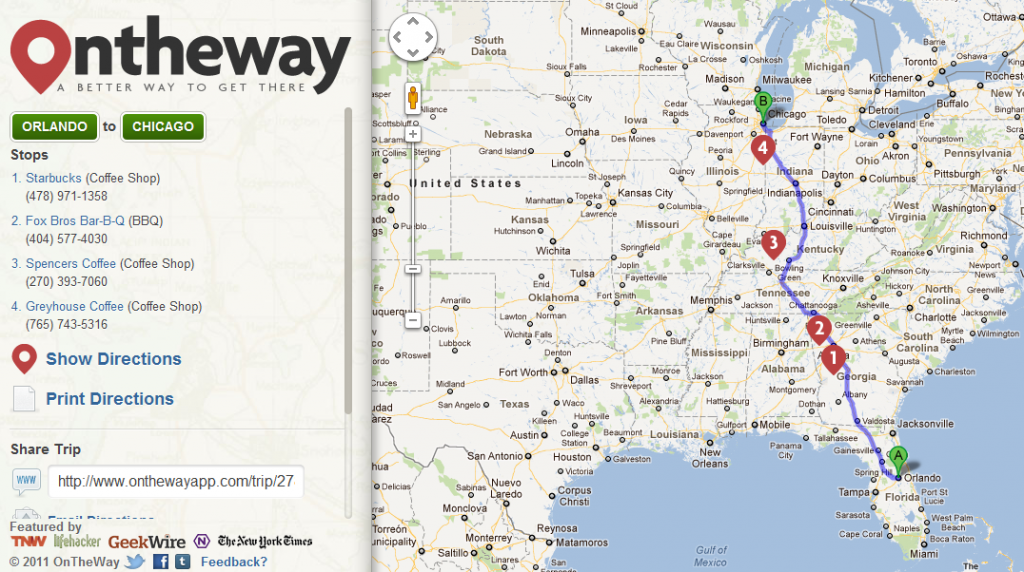 So get on the road with OnTheWay.
Also if you couldn't tell I'm planning a trip to Chicago soon!