By Kelsea Mullane
During the holidays, travel picks up tremendously especially in Florida. One of the places that has the most traffic during the holidays is Disney. Many people combine family trips with the opportunity to go to a theme park. Kids are off school and the weather is so much nicer than in the summer. The large amounts of people during the holiday season can make Disney seem over whelming but a new app will make your next trip much less stressful.
The Disney Mobile Magic app can help you get the most out of your Disney vacation. You can use the GPS- enabled map to get around the parks. The map also lets you locate your favorite characters in the parks and make dining reservations at any Disney restaurant. You can also search for new restaurant options by cuisine, price range or specific park location.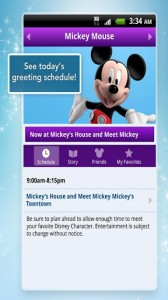 When you use the Disney Mobile Magic app in the parks you can check wait times for your favorite rides and check FASTPASS® return times. You can also check out photos, descriptions, height requirements for rides and more.
The Favorites Feature allows you to create a personalized list with everything you want to do in the four major Orlando parks as well as Disneyland parks, Typhoon Lagoon, Blizzard Beach and Downtown Disney. The App also gives you information on multiple Disney hotels.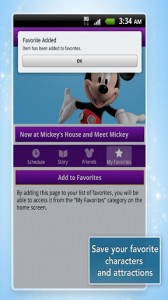 The Disney Mobile Magic App is a great way to further explore your favorite theme parks in a whole new way. Check it out today.
The Disney Mobile Magic App is available for free for Android, ipad, iphone and ipod touch.
*photos from play.google.com