One of my least favorite aspects of travel is waiting. I don't know if it's my short attention span, or the fact that I'm a just the tiniest bit impatient (I once left my sister at the mall because she took too long trying on dresses). My problem is, I am also chronically early for everything. I always tend to be the first to show up anywhere. So whether it's waiting at the airport or waiting at a restaurant for friends, I've never been very good at it. I've found ways to cope with it, knowing that what I'm waiting for is going to be worth it helps. What I find most helpful is being able to know exactly how long I have to wait. There's just something different about being told to wait "a little while" and "fifteen minutes."  That is why I love the app Glympse.
Glympse is an app that allows you to share your location with anyone you choose for a specified period of time. Instead of broadcasting your whereabouts to the general public, you can choose to share with a friend who may be waiting on you in another location. This way, you no longer have to try to read 45 "Where are you?" texts of varying levels of annoyance as you're driving to meet with your clearly not overreacting friend. Your friend can now have access to a real time map showing where you are and how long until you arrive. In the interest of your privacy, your session expires after the allotted time and you can disappear from the cyber map.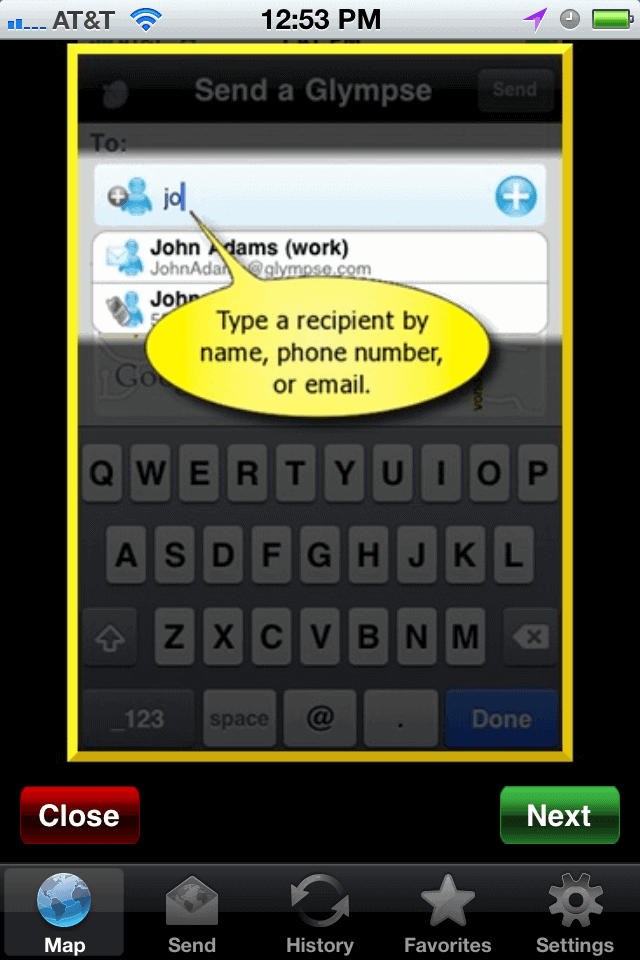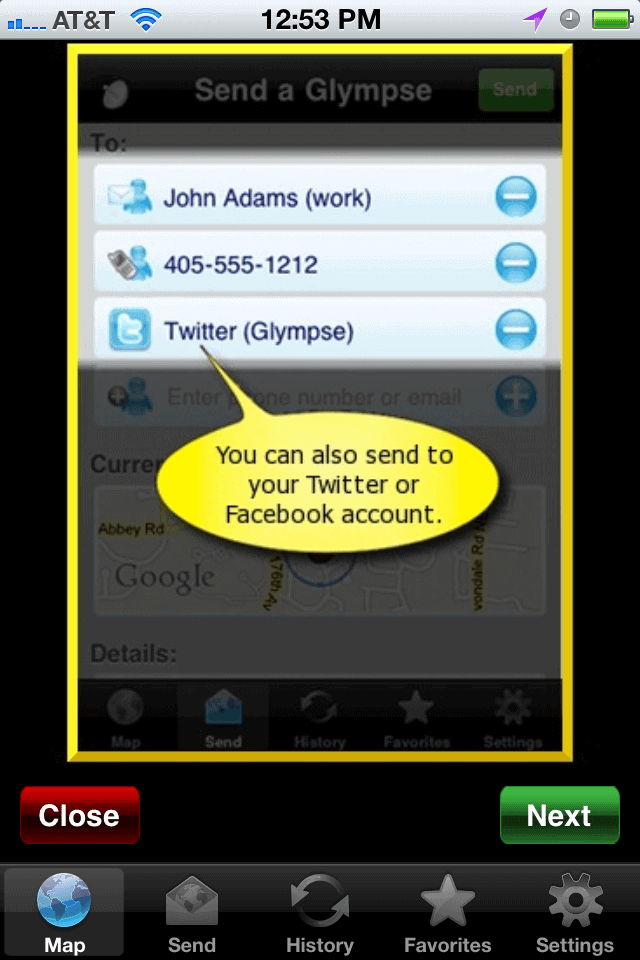 The app is available for Android, iPhone, Windows Phone and BlackBerry. So none of my friends have an excuse not to almost anyone can be sharing their location for worry-free waiting. You can even add recurring trips, like your ride home from work, after using the app a few times.  You can send a Glympse to phone numbers or to your Facebook or Twitter accounts. You can receive text message updates, view the map online, or use the app on your phone for real time updates. So now my sister can see just how far away I've gotten after she hangs her 54th floral dress back on the rack.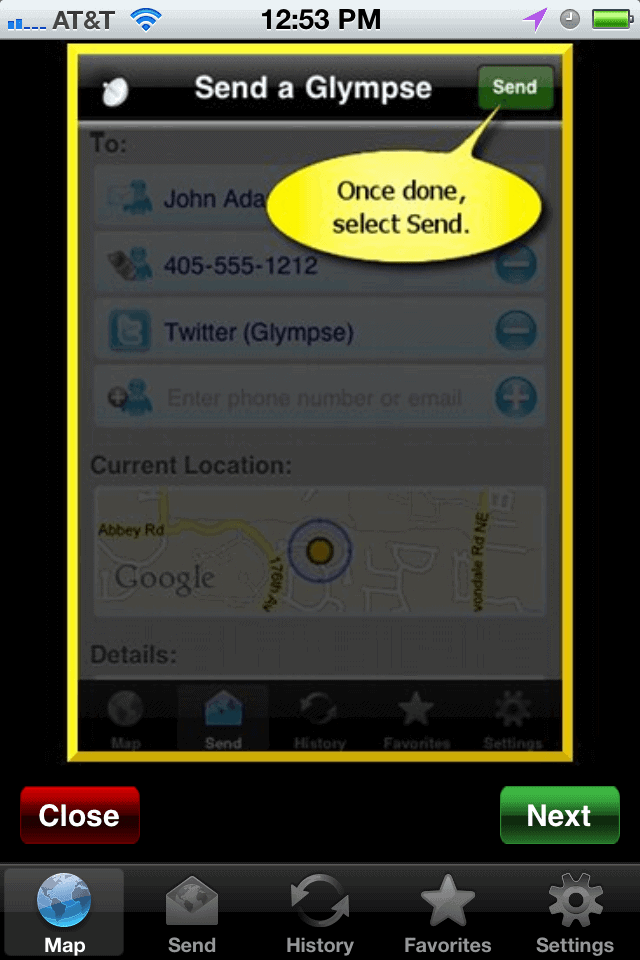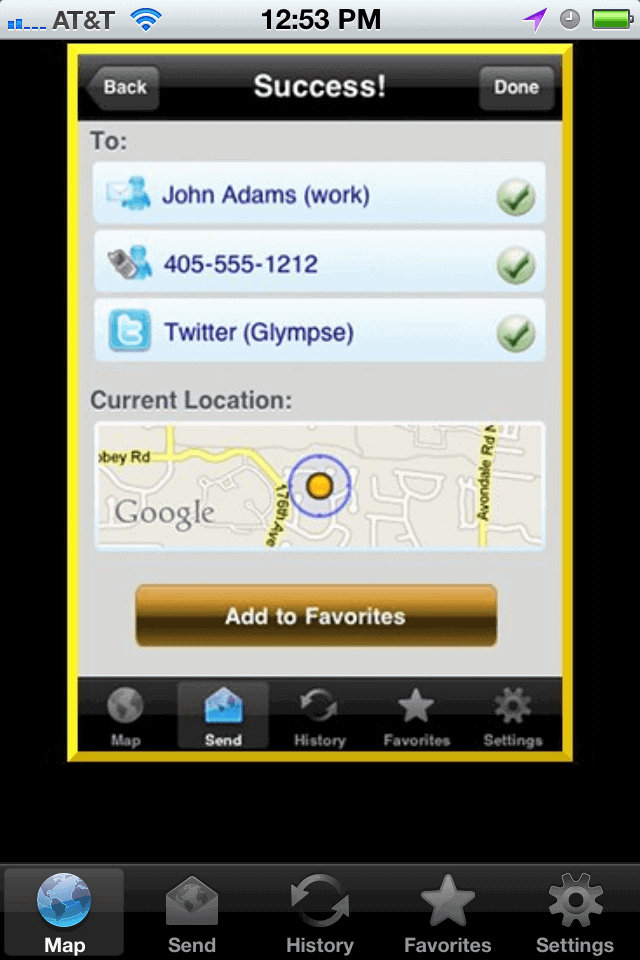 So next time you're meeting up with someone in a new city, you won't have to wonder how much time you have to take your super-funny but also slightly embarrassing touristy photos before they arrive.