By Kelsea Mullane
In all my years of travel, I have only done a few spontaneous trips and many times I had a friend that I was visiting who I stayed with. I've never had to book a hotel room on the fly during a trip, but just in case I found an app called Hotel Tonight that can help with that problem.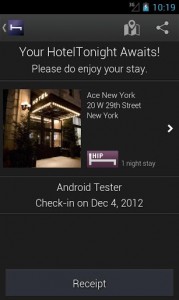 Hotel Tonight lets you book same day hotels for up to 70 percent off regular prices. You can book these hotel rooms until 2 a.m. for same day stays. The app sorts through the hotels to find you the best deal possible.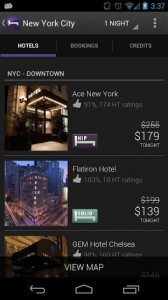 The Hotel Tonight app will bring back spontaneity to you trips to many of the major cities across the world. There are a multitude of cities supported by Hotel Tonight including London, Paris, New York, Boston, Chicago, Orlando and many more. And they are adding new cities all the time.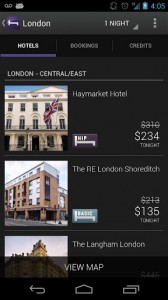 The Hotel Tonight App is available for free for Android, iphone, ipod touch and ipad.
This app makes booking a hotel for a quick trip easy and affordable. So Come on… Book a Hotel Tonight.
*Photos from play.google.com