I'm going to put this right out there: I love free stuff. I love t-shirts. I love pens. I love all that random plastic junk that you'll probably never use but you take anyway because, well, it's free! I especially love those frequent buyer programs. If I'm going to buy 10 smoothies anyway, why not get the last one free? So anytime I see a loyalty card, I snatch it up. Every time I visit my family in Connecticut, I visit the same sub shop with the card I've been working on for almost a year now.
Now, as much as I love free stuff is how much I hate when I lose those cards. I buy something at one of my favorite spots fully expecting them to whip out the hole puncher, and after an eternity rummaging through my purse I realize all my hard work of eating (and paying for) delicious sandwiches has gone out the window. Well now my loyalty to these stores can be properly rewarded without that little piece of paper!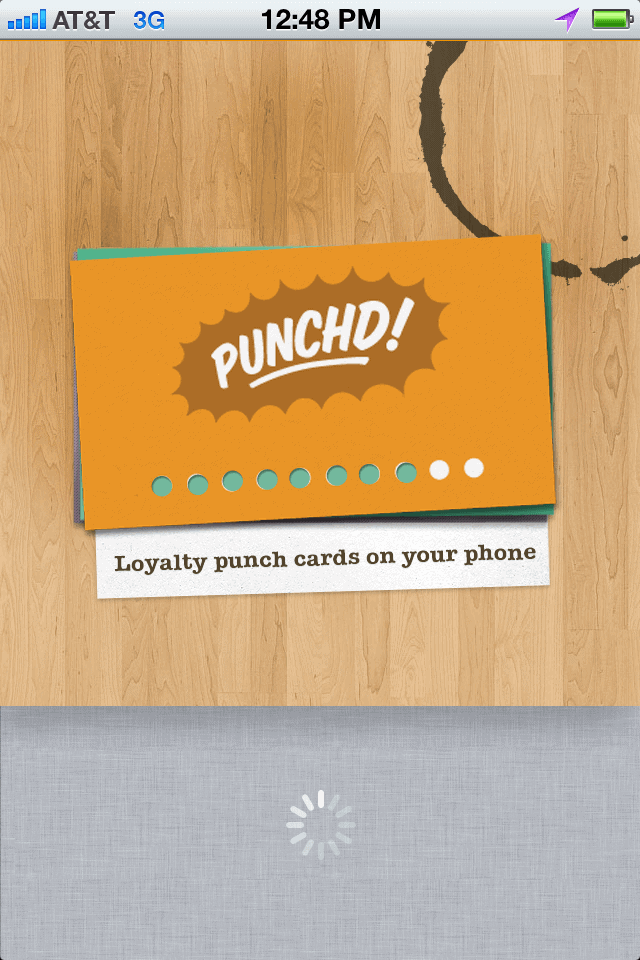 Say hello to Punchd.
Punchd is a loyalty card program, but instead of wasting paper on cards, you do all your punches with your phone. You just download the app, scan the QR code, and reap the rewards of your buying devotion. All your punches are stored on a cloud, so you don't have to worry about carrying anything but your phone, which I never leave home without.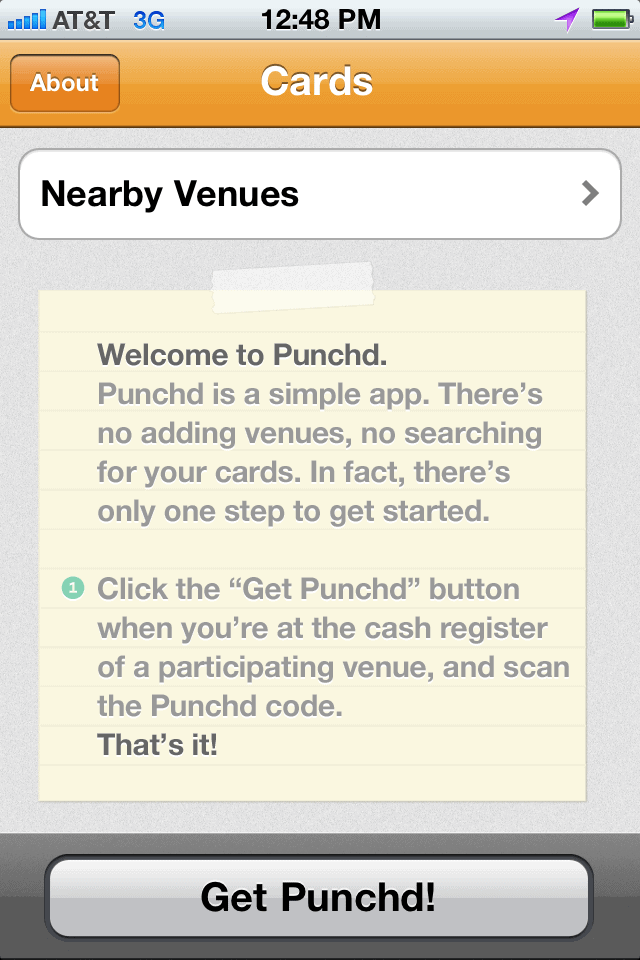 Another great thing about this app is the ability to search for participating venues. You can try new places and if you like it, you can go from newcomer to loyal fan in a snap.
Now as much as I'd love for every place I frequent to reward my commitment, I've only found one spot in the Orlando area that uses Punchd. And that spot isn't always in the same spot because it's on wheels. I spent this week chasing down C&S Brisket Bus getting Punchd. It didn't even hurt! (That joke might have.)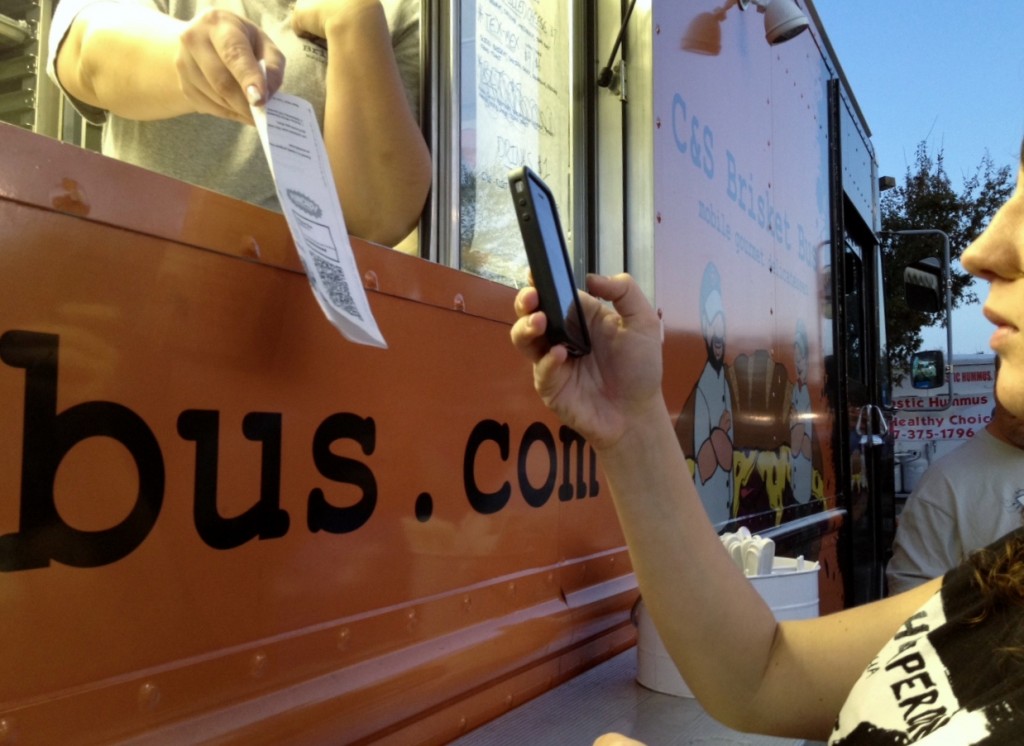 First I discovered that C&S Brisket Bus, which frequents the Chevron near UCF, participated in the program. This led me to discover their rootbeer bacon. At that point I was hooked.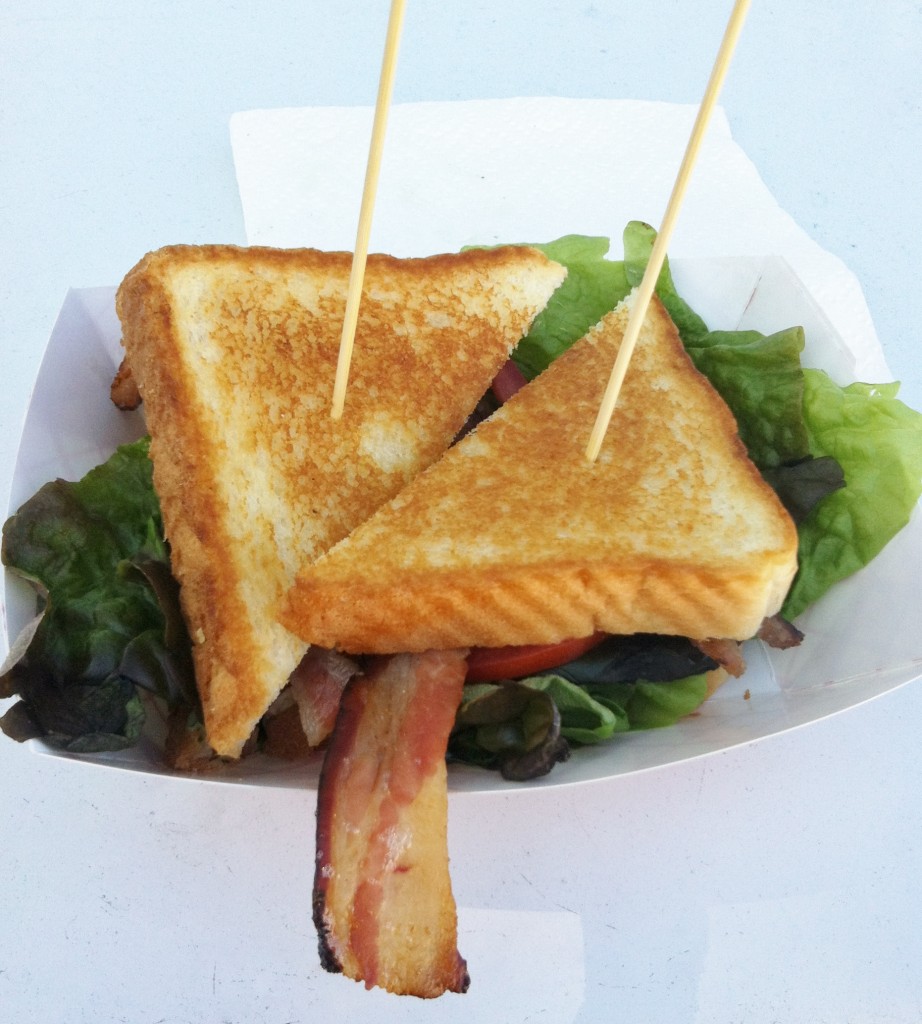 I soon saw them again at The Daily City's Food Truck Bazaar. Even though there were many trucks there I've wanted to try, I made a beeline for the brisket bus. I ordered the Black N' Blue sandwich, got Punchd, and ate happily in the parking lot. It probably won't be long until I knock out my free sandwich.