By Kelsea Mullane
Bicycles and I have an interesting love/hate relationship. My lack of balance and coordination combined with Florida's notoriously hot summers had always deterred me from long bike trips. However, when the weather is nice bicycles can be a great way to sightsee in a new city. They allow you to go from place to place more quickly than walking and you can stop and look around as long as you want.
It might not be possible for you to bring your bike with you, especially on a flight. To solve this problem there is a new app called SpotCycle. SpotCycle is a GPS enabled bike sharing app. It enables you to find multiple stations near you to rent a bicycle.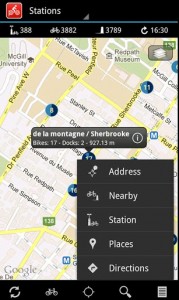 The app features the location of bike stations nearest you as well as their availability. Filtered searches automatically list the 10 closest bike stations. You can also search stations by name , bike type or bike dock availability.
The app also allows you to create personalized bike routes using your smartphone's GPS. You can make sure you bike route hits all of you places of interest. With the SpotCycle app you can also share your routes with friends via social media.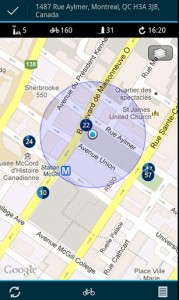 The SpotCycle app has bike routes and stations in a variety of cities throughout the country and around the world. Some of the cities include London, Barcelona, Milan, Boston, Washington DC and Charlotte.
The app has a custom display. It also has an alarm and timer so you know when to return your rental.
SpotCycle is free for Android and Iphone. Try it on your next sightseeing adventure!
*photos from play.google.com