By Kelsea Mullane
While traveling is one of my favorite pastimes, packing is not. I am notorious for over packing. I have gotten better as I have grown older, especially when traveling on a plane, but when I'm taking a road trip, I tend to bring more clothes and shoes than necessary. You never know what you might need! But I found an app called Packing List that is going to help me with my problem.
The Packing List app will help you keep all of your packing lists in one convenient location. Instead of making the same packing list every time you go visit your family, you can save it on your phone for multiple uses.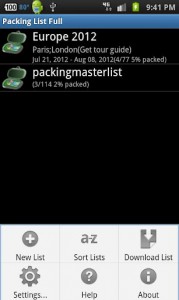 You can separate your lists by trip, including dates and destinations. You can also divide each individual list into different categories like clothing, safety and important documents.  Each item can also be labeled with its current location such as your office or bedroom, and the piece of luggage that it needs to be packed in such as your suitcase or backpack.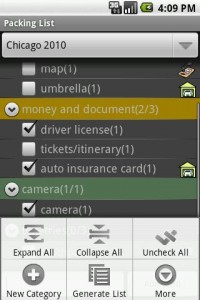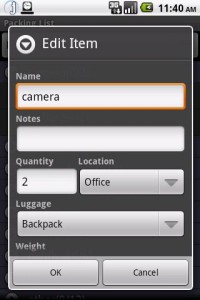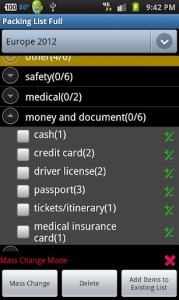 The Packing List app comes with a pre-loaded master list. You can customize this list to your own needs or create your own.
The app also features quantity and weight features so you know how much you want to bring on your trip. When you group by luggage under the weight feature the weight of that piece of luggage will be calculated for you. This way you can estimate the weight of your luggage for checked baggage on a flight.
The Packing List app is a great way to get yourself organized for your next trip. It's possible that you might still over pack, but you won't forget things ever again.
Packing List is available for Android and Windows Phone.
*Photos from play.google.com