By Kelsea Mullane
As a college student, you want your summer to be fun and relaxing. You want to leave all your cares at school and let loose, but you can't leave your gas price woes in your college town! During the summer, fuel prices seem to come into the forefront of our minds. While planning that day at the beach or road trip to see friends, we are always looking for the most inexpensive option when it comes to gasoline. The Gas Buddy app can help you find the cheapest way to hit the road.
The Gas Buddy app allows you to search for the cheapest gas stations in your area. You can either input your city or zip code, or there is a "Find Gas Near Me" button which uses the GPS on your phone to locate stations.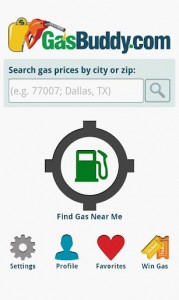 The gas stations are sorted by price or proximity. The app gives you information for each station including distance from your location and the address . It also gives prices for different types of fuel depending on the needs of your car, as well as when the prices were last updated.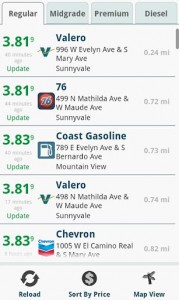 If you are like me you wait until the last minute to fill up the tank. You can use the map feature of the app to avoid driving around town to find a gas station.  It gives you all of the local stations on the map view, and you can click on the icon on the map and receive directions.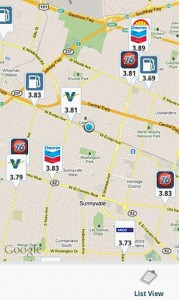 The Gas Buddy app is great for summer travel and penny pinching. The more money we save on gas the more we can spend on making those summer memories.
The Gas Buddy App is free for Android, iphone, iPad and online at GasBuddy.com.
Pictures from*
Play.google.com