By Kelsea Mullane
During the holiday season people travel more than any other time of the year. People travel by planes, trains and automobiles. Any of those choices can be stressful, but GateGuru can make those holiday flight experiences less troublesome.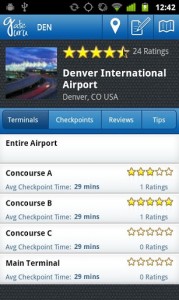 GateGuru gives you in-depth information about more than 120 airports in the United States, Canada, Europe and Asia. The app allows you to easily access your Tripit or KAYAK itineraries for your current trip. You can also keep track of future trips. It gives you information about the airport including security wait times.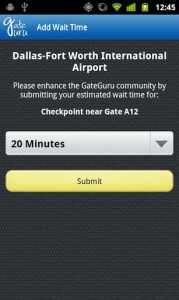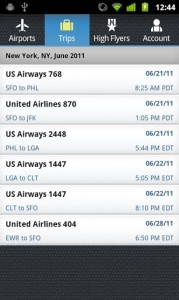 The GateGuru will also provide you a list of dining options, shopping and services located in the airport. It includes more than 25,000 reviews and 5,000 photos from travelers just like you. They also let you know what restaurants have deals and coupons through the GateGuru app.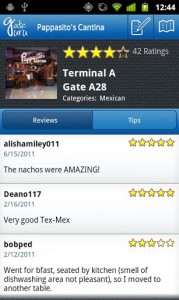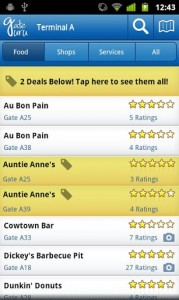 You can use the app to find a service you are looking for with their easy to use search engine feature. Once you find the restaurant or service you are looking for GateGuru gives you the option to bookmark it within the app so you can quickly return to it later.
You can also let friends and family know what you find in the airport through GateGuru and social media.
The GateGuru app is free for Android, iphone, ipad and ipod touch. It will make navigating that crowded airport more fun.
*photos from play.google.com