Can you believe it?  We've been producing our food and travel podcast for one whole year!  In celebration of our anniversary, I have a round up of our best podcasts from this past year below.  From my very first interview with Natalie of TailsOfAMermaid.com in Stellenbosh, South Africa, to interviewing celebrity Chef Kevin Dundon at his cooking school in Ireland, to the interviews I've done from home like the Top Food Trends for 2016 and how to Pair Food With Music … each single one has been an entertaining learning experience and I love being able to connect these great storytellers with you so they can share their experience in their own words.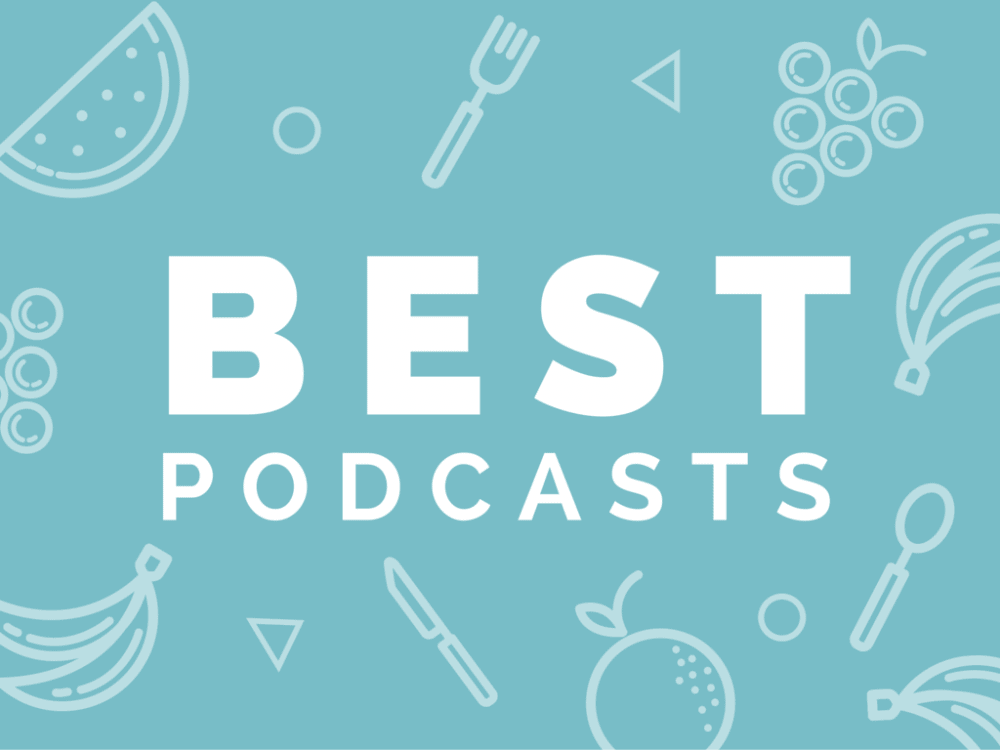 At our one year mark, we have 45 episodes up on iTunes and Playit!  And there's even more fabulous interviews lined up this summer with great tips for packing from several different experts.   In celebration of our anniversary, I've selected five of my favorite food and travel podcasts that we've done over the past year.  It was hard to narrow down our best podcasts, but these are the ones I've replayed and listened to more than once, so I hope you enjoy them as much as I do.  Do us a favor for our podcast birthday (and if you haven't already), subscribe on iTunes and rate the show!  Also, check out our podcast archives to see if you missed any delicious stories.
7 Of Our Best Podcasts This Year
Episode 1:  South African BBQ & Winemaking History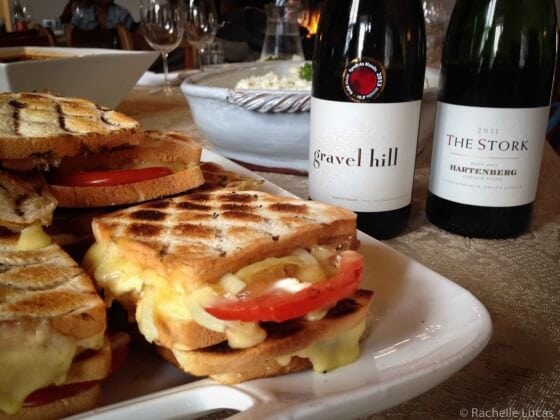 This was our very first show!  Recorded live on location in Stellenbosch, it was before we were making embeddable players, so you'll have to go to iTunes to listen in.  During this show, we talked about South Afrian BBQ styles, road trip food, and wine.South Afrian BBQ styles, road trip food, and wine.  Check out our show notes for pictures from where we were recording.
Episode 6:  Bordeaux's Urban Wine Trail
During this episode, Rachelle chats with Thibault Lemierre about Bordeaux's new Urban Wine Trail, the guy everyone in town calls the "wine magician," and a few tips about where to go to taste some of Bordeaux's best wines by the glass.  For more information about Bordeaux and the wine bars talked about during the podcast, visit www.bordeaux-tourism.co.uk.  Also, be sure to check out the map for Bordeaux's Urban Wine Trail which features 14 different stops.  Most are within walking distance in the downtown area and there are a few featured that are out in the vineyard.  The wine bars we discuss during this episode are Le Wine Bar, Aux 4 Coins du Vin, La Ligne Rouge, and Max Bordeaux Wine Gallery.
Episode 9:  Emilia Romana's Treasure Of Foods
During this episode, take a culinary journey through the Emilia Romagna region of Italy. The capitol of Emilia Romagna, Bologna, is nicknamed "the fat one" for a reason. Some of the most delicious Italian foods hail from the area. Mouthwatering treats like gelato, prosciutto, Parmigiano Reggiano cheese, and pasta Bolognese are all from here.
Episode 28:  Food Trends For 2016
Want some insight into food trends for 2016?  Listen in to learn about the veggie that's surpassing kale in popularity, ancient grains, a movement toward exotic spices, and food-on-demand and delivery options.  It's a healthy and delicous outlook to food trends in the new year. During this episode, Rachelle chats with Leora Lanz, Professor of Marketing at the Boston University School of Hospitality Administration about food trends in 2016.
Episode 30:  Pairing Food To Music
Ever wonder why food seems to taste better when you're listening to music? Turns out, there's a science to that. During this episode, Rachelle chats with Barbara Werner of MusicalPairing.com about how to pair your food to music using a simple mathematical formula. Barbara shares a few of her food-pairing secrets, funny stories, and a fun way for you to try this at home with an app. Barbara's musical pairing dinners were recently named by Fodor's as one of the "Top Ten Can't Miss Pop Up Dinners" and I'm excited to have her featured on the show. Listen in below!
Love southern food? This episode will make you drool. Rachelle chats with Chris Jay of the All Y'all Blog about southern foods in Louisiana. From shrimp busters and craft beers, to peach ice box pies, drive-thru daiquiries with funny names, crawfish boils, and even a donut shop that Elvis once sang about. If you're ever visiting Louisiana, you'll want to add all of these to your must-try list.
Episode 45:  Summer Road Trip Ideas

Looking for some inspiration for summer road trips? We've got several! During this episode, Rachelle chats with two enthusiastic travelers about summer road trip destinations in the United States.  The first chat is with Natalie from
RoadTrippers.com
about five unique summer road trips including: The Breaking Bad Journey, The Extraterrestrial Highway, Party Like It's 1776, The Bourbon Trail, and The Blues Highway.
And if history, the great outdoors, and visiting UNESCO World Heritage Sites are your thing, then you'll love listening to Rachelle's next guest, Brigitte, talk about Charlottesville a small town in Virginia that's was home to three U.S. Presidents and has two UNESCO World Heritage Sites. Grab your pen and paper and let the road trip planning begin!
What are some of the best podcasts you listen to?  Comment below and let us know!  We love expanding our listening library.