I got into running because I love to eat, but I don't love to count calories, especially when I travel.  Now, every tasty indulgence can instead be measured by the miles I run.  For instance, I know that the calories in one glass of wine is equal to running one mile, so more miles equals more wine.  Running, jogging and walking are also wonderful ways to explore a city.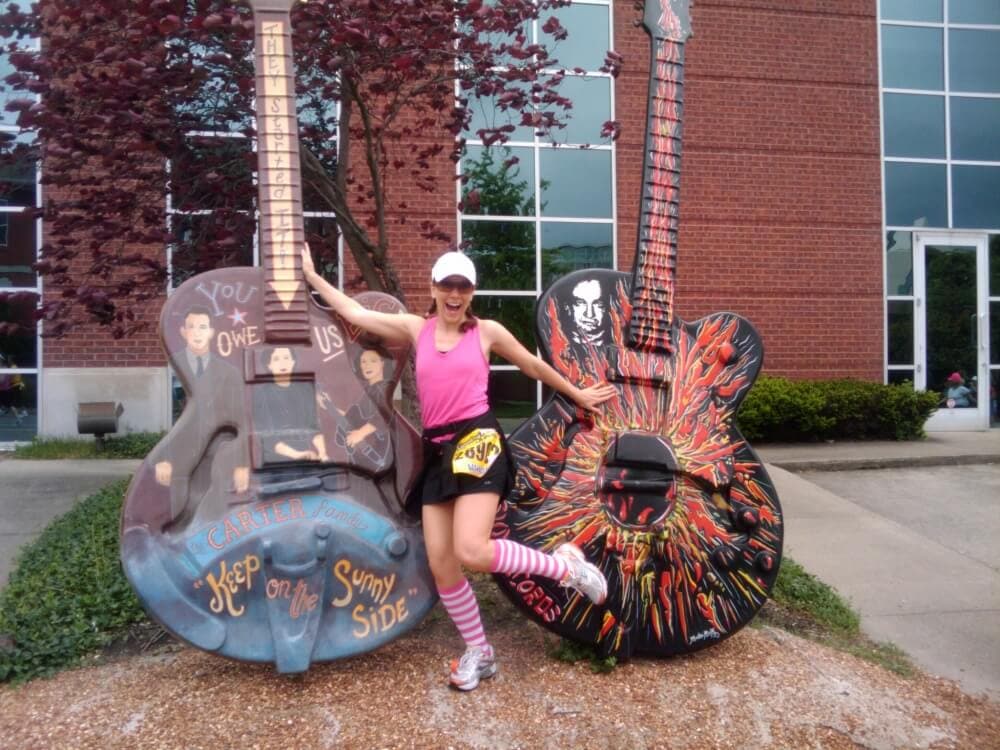 If you're new to running, don't let long distances intimidate you.  When I first started, a single mile was a challenge and felt like a huge accomplishment.  Then I signed up for a 5K and experienced the enthusiasm and support of other runners and became hooked.  Last year I ran my first marathon, The ING NYC Marathon.  Though I had been to New York City several times before, running 26.2 miles through all 5 boroughs, the excitement of onlookers cheering us on, and the thrill of crossing the finish line in Central Park made it one of the most memorable trips of my life.  I just signed up for my next race and plan on doing one a year as long as my legs will take me.
5 Half Marathons Worth Traveling For
So, if you're looking for a way to get in shape this summer and want a great excuse to travel, here are five half marathons worth packing your suitcase for.  They're all half marathons, so you still have plenty of energy for the rest of your trip.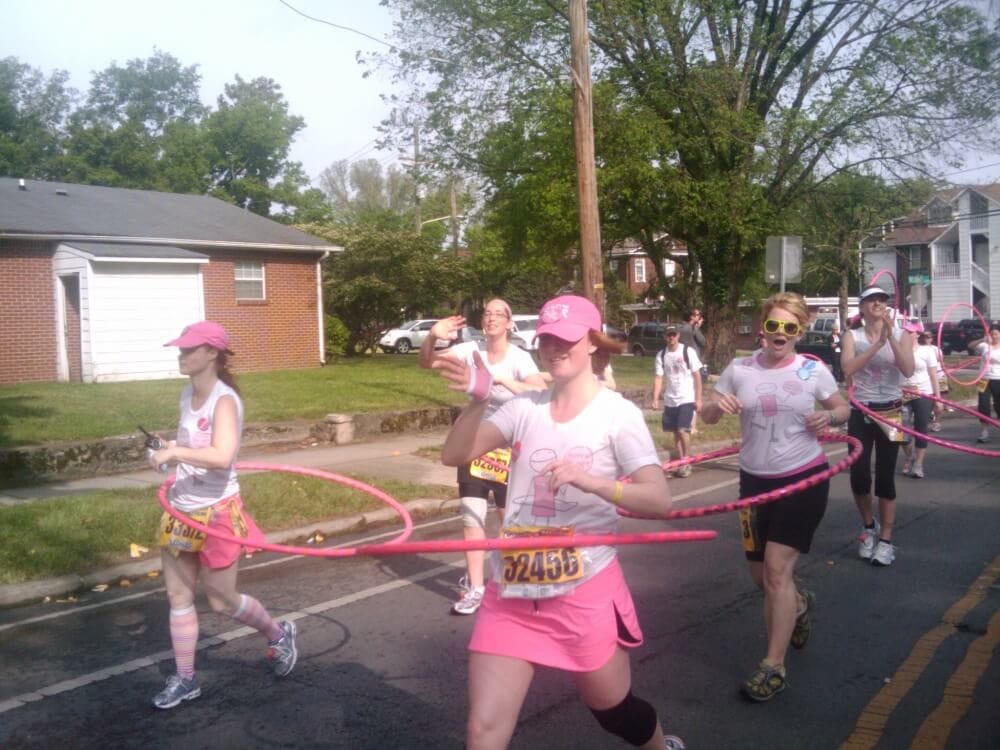 Nashville's Country Music Half Marathon – This is a great race to start with if you're new to running.  Music keeps you motivated the way as every other mile has a live band for your entertainment.  You'll also run down Music Row where all the major record labels call home and many American dreams of becoming a star have come to life.  The locals are really supportive, and as you run through downtown neighborhoods you'll often find residents handing out treats such as chocolate and mimosas.  If you're afraid of being too slow to sign up for a race, then this is a great event to start with as there is a group that walks while hula hooping the entire way.  They're called Hoops For Hope and they raise money for charity.  (**I've run this one.)

Key West Half Marathon – This race is bucket-list worthy.  How often can you say you ran around an entire island?  The race starts in downtown, goes past Mile Marker 0 and the Southern Most Point, then stays along the perimeter of the island giving participants a breathtaking view of Florida's azure waters the rest of the way.  At the end, finisher's receive a medal and a beer.  You can also sip water straight out of a coconut, rehydrate and get ready to celebrate by doing the Duval Crawl. (**This was my 1st race!)

Strip At Night – This one has a catchy name one could only credit to Las Vegas.  Basically, you run the strip … at night.  It starts at twilight and wraps up around 9:30pm, so you still have plenty of time to party the night away in sin city with a little extra runner's bling around your neck.  That medal might even get you some free drinks, but don't bet on it.  (**I 'want' to run this one.)
Nike Woman's Half Marathon – Open to both men and women, this event takes place on the rolling hills of San Fransisco with amazing views of the Bay and the iconic Golden Gate Bridge.  It starts at Union Square and finishes at the Great Highway along San Francisco's Ocean Beach, hugging the coastline most of the way.  At the end of the race, finisher's receive a specially designed Tiffany & Co. necklace … the ultimate in runner's bling.   (**My friend Vanessa did this one and I'm envious of her bling.)
The Flying Pig – This race has been described by runners as "the most fun race in the World."  It's name comes from the agricultural and livestock history of Cincinnati, which at one time was known as "Porkopolis."  The theme is celebrated throughout with support signs such as squeal, hightail it, and crossing the finish swine.  Many participants even dress in oinker costumes.  If you are the type that always said you'd run a race with pig's fly, then this is the one for you. (**I've run this one.)