Need something to balance out all those sweet, pumpkin-rich fall flavored treats?  Here are 7 of my favorite savory recipes for the season.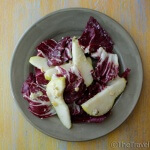 Pear Walnut And Radicchio Salad
This recipe is an adaptation from one I found in my Real Simple magazine from April. I added the walnuts for more filling protein and changed the dressing around to something that was sugar free. Hope you like it! I think it's perfect for the fall season.
Click here for recipe.
C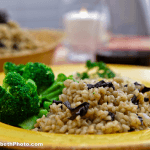 hampagne Risotto With Wild Mushrooms
First, a little history on risotto. It's not a pasta. Nor it is a type of rice. It's an Italian method of cooking rice. The Italians pretty much perfected the art of slow food, and this recipe takes some time.  But it's so comforting for the autumn season.
Click here for recipe.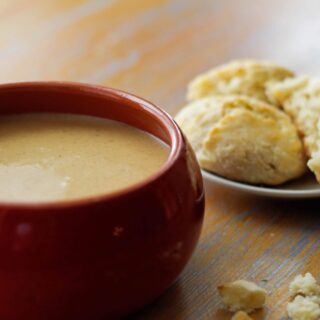 Butternut Squash Soup
Is there anything more comforting than a bowl of hot creamy soup when there's a chill outside? Butternut squash is one of my favorite fall flavors. I've paired it with smokey sage and bacon to make a hearty pasta dish and have even roasted it just plain with salt and butter.
Click here for recipe.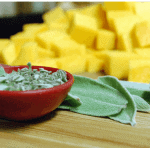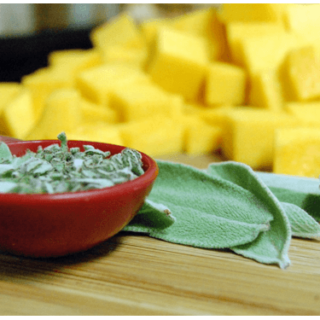 Smokey Sage & Butternut Squash Pasta
One of my running pals posted on Facebook that she'd died and gone to heaven with a bowl of butternut squash and sage pasta. I asked her what restaurant was serving such a divine fall recipe to which she replied that it was homemade. I dared her to share the recipe.  She did.
Click here for recipe.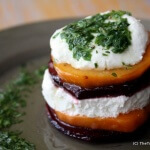 Caramelized Sweet Potato & Beet Salad
Texans are known for doing everything BIG. So it comes as no surprise that this seemingly simple recipe was a little more to tackle then I planned. Let me just say that I now fully understand the reason beet juice is used for food coloring.  This autumn inspired root vegetable salad is so worth it!
Click here for recipe.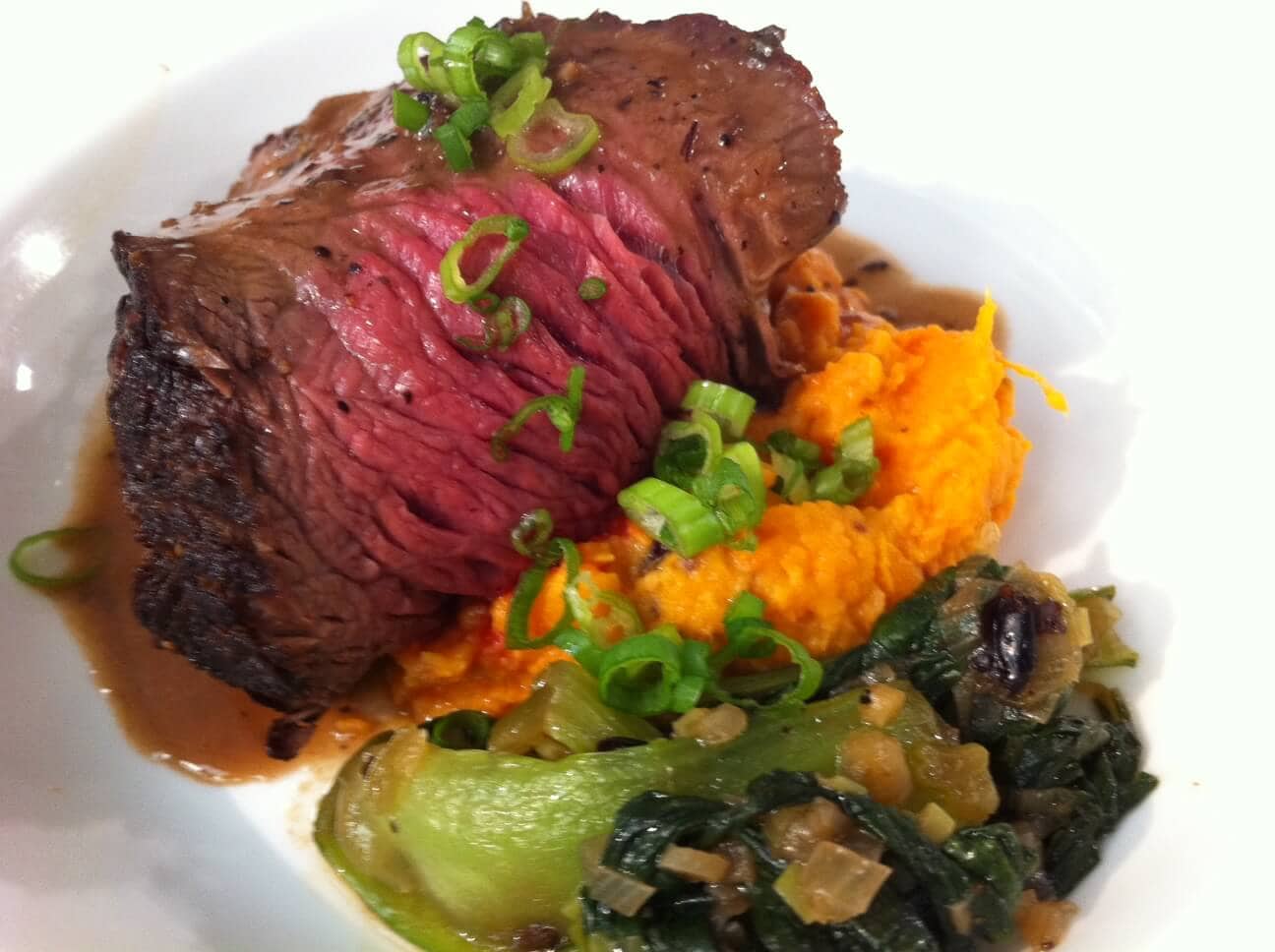 Gingered Cranberry Sweet Potatoes
Such as last month when I had the opportunity to sit across the kitchen from Chef Ming Tsai at the EPCOT International Food & Wine Festival as he demonstrated a new Asian twist on traditional Thanksgiving side dishes. This is his fall recipe for Cranberry Gingered Sweet Potatoes.
Click here for recipe.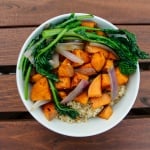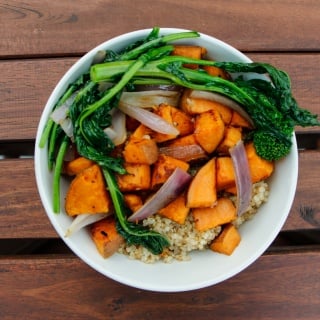 Roasted Sweet Potato & Quinoa
When I'm home, I like to eat healthy.  I'm also usually on deadline for a story and don't want to spend too much time in the kitchen, which is why I'm a big fan of simple meals that are easy to make with 5 ingredients or less.
Click here for recipe.
Don't miss a thing this season!  Sign up for our Travel Bite Newsletter to stay up-to-date on recipes, promotions, and travel tips.