Sometimes, being on a food tour is not as deliciously rewarding as it sounds. Take, for instance, my visit to Hong Kong for Chinese New Year last year; the Year of The Snake.
Do you think I found snake on the menu … you know … for good luck? You betchya. Here's my experience with snake soup in Hong Kong.
Confessions Of A Foodie: Snake Soup
It was only a day away from Valentines Day and I was a whole ocean and continent away from my husband, so I thought I might have been set up on a daring date with Andrew Zimmern.
We went to this little mom & pop style restaurant to taste a "winter delicacy," some snake soup for the new year. Now, restaurants that are a locally frequented hole-in-the-wall are usually where we foodies find the best meals. But this one was giving me the heebie jeebies as soon as we walked in.
(Yes, those boxes contain snakes.)
I was told it tasted like chicken, but I chickened out. I just couldn't do it. My inner voice had been replaced with Anthony Bourdain running commentary in my head about the gelatinous looking broth, the various jars of mystery liquid, the faded photos of cobra charmers from the 1970s, wooden boxes containing live slithering things, and the toilet paper on the table for "wiping your hands."
This was the chef, with a snakeskin belt belt and boots …
I mean, really, just take a look at these. It's like Indiana Jones decided to open a restaurant.
This was the snake soup. It kind of looked like mushroom soup. But it was snake.
I. Just. Couldn't. Do. It.
Where I DID find a good meal … lots of places. Thankfully. There was the vegetarian meal at the Po Lin Monastery, dinner and drinks at The Intercontinental with amazing views of the harbor, street side pineapple buns, Chinese tea at Linong Tea, and even fancy schmancy contemporary Japanese sushi at Zuma. There are over 11,000 restaurants in Hong Kong catering to your ever culinary whim. The snake restaurant, however, is not one that's high on my list of recommendations.
But if you're just dying to go and check it out for yourself, you'll find it on a street the locals call "man street" as it's filled with vendors selling gadgets, electronics and such. It's like the Hong Kong version of HSN. People are in the streets with headset microphones selling everything you can imagine. I got accosted by a lady selling a congee maker. "No Photos," she yelled.
Anyway, here's the address so your GPS can take you there. If you try it out, you'll have to tell me what it tastes like.
Ser Wong Hip
170 Ap Liu Street, Sham Shui Po
YOU MIGHT ALSO LIKE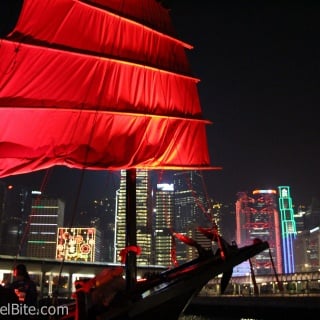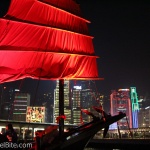 How To Do Chinese New Year In Hong Kong
There's nothing like celebrating Chinese New Year in Hong Kong. I had the opportunity to visit during this festive time of year and out of all the things we did that week, I've narrowed it down to 5 activities not to miss while in Hong Kong for Chinese New Year. (Read more … )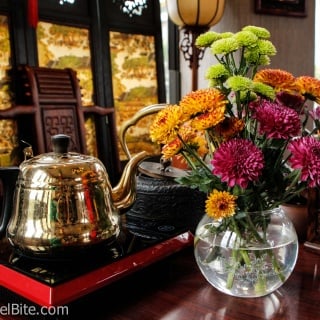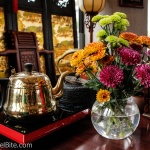 Sai Kung Pineapple Buns And A Proper Chinese Tea
Strolling through the streets of Hong Kong, there's no shortage of fun foods to try. Travelers can dig their chopsticks into traditional street foods such as rice noodle rolls and fish balls in tangy red sauce, or, for the adventurous gourmand, there's slimy snake soup or gelatinous steamed tripe. (Foodie confession here … I can't stomach the slimy foods.) Personally, my favorite were the sweets. (Read more …)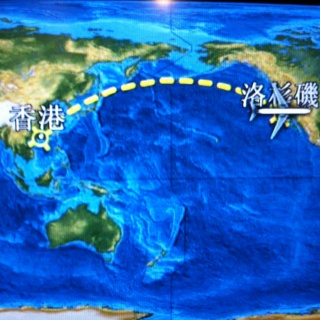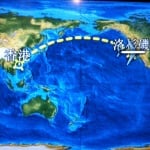 3 Simple Ways To Survive A Long Flight
Do long flights hold you back from booking the trip of your dreams? They shouldn't. I actually prefer longer flights to cross-country since you actually have time to rest and reset your internal clock to a new time zone. But if you're not traveling first class, there are still a few discomforts to work around. Here are my tips for enjoying a long flight. (Read more … )