It's our first evening on the boat and I gotta say, it's lovely.  Very luxurious, clean, and modern.  The rooms are spacious with lots of drawers and closet space for getting organized.  The bathroom is stocked with L'Occitane and the floor is heated.  And there's a balcony!  I'm sure my Mom and I will share a coffee or two with a view there this week.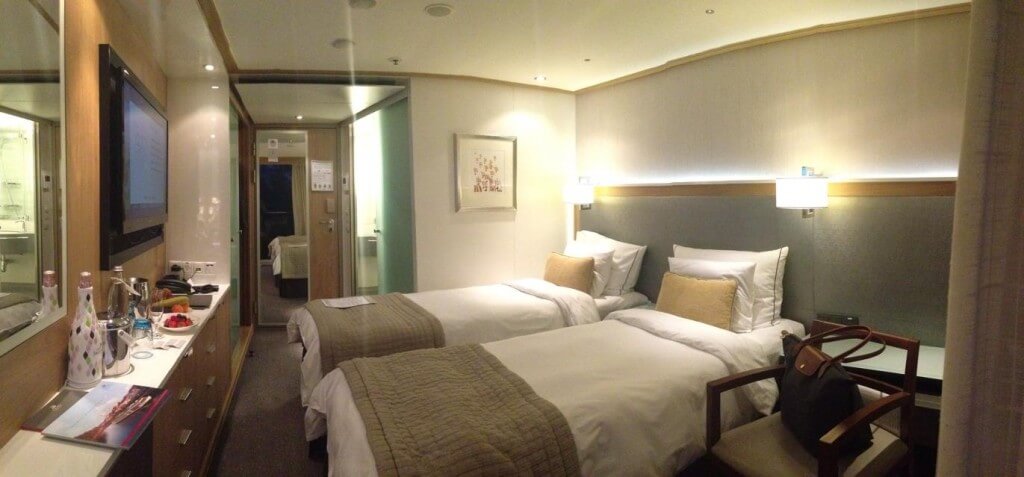 I'm sitting here in the library/games area by the lobby with unlimited teas and coffee (happy girl!) and lots of inspiring books about Europe, World history, and photography surrounding me.  Mom's in the cabin catching up on Downton Abby (they have the whole season on board!) while I catch up with the world through the internet.
Earlier this morning, we left Paris for a drive through the countryside, stopping for a rest in Champagne (where we bought some Champagne — nice surprise!), and then lunch and a tour of Luxembourg.  As one of the smallest countries in the world, Luxembourg is easy to see in an afternoon, and worth it for the fascinating history and stories told.
Afterward, we visited the Battle of The Bulge Cemetery and Memorial.  I didn't think I'd enjoy this stop on our itinerary, but ended up feeling deeply moved.  The sheer amount of marble headstones, and the map showing the extent and reach of this one battle in the middle of WWII was humbling to see.  The stories of some of the fallen heroes made me teary eyed.
A short drive after the cemetery, we crossed the border into Germany.  Our third country today!  On board, we were welcomed with a champagne reception and a Thanksgiving style dinner that's left us both stuffed and happy.
Off to have some tea now and binge watch Downton Abby with my Mom.  Tomorrow, we explore Tier!
Here's a recap of our day …
This post was created as part of my collaboration with Viking Cruises. As always, all of the opinions, thoughts, and ideas in this post are my own. If you'd like to follow our trip in real time, search the hashtag #TBonViking or #VikingCruises on Twitter and Instagram.