It's been a long day, so a photo essay will have to suffice. I do have to say, though, sometimes an adventure happens when you least expect it. We discovered today that the excitement of driving in Germany isn't on the autobahn, it's a fleet of Viking buses squeezing through a tiny village and navigating narrow one-lane roads. You see, there's been a bit of a boat traffic jam in the locks on the river, so our itinerary is a couple of hours behind. It was no misfortune at all as we got to spend the entire day in Heidelberg while our ship continued down the river to make up time.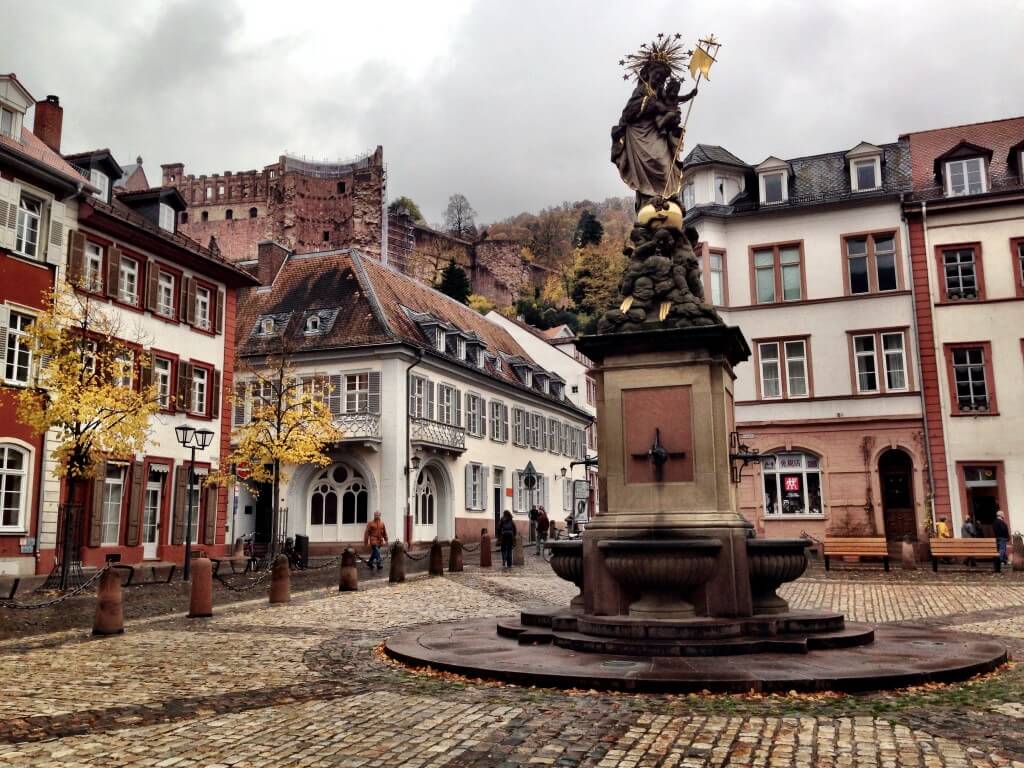 The funny part is, when it was time to go back to the ship, the only place they could dock was a little village no one had heard of – Mainflingen. Our guide, Katja, had us all laughing and in stitches the entire way. Encouraging us all in her jovial storyteller's voice, "ladies and gentlemen, whip out your cameras and turn on the flash as we go on this little adventure to Main-flahn-geeeeen. It has a population of 9 and our driver and Mr. Google has never heard of it. So you will be the very first Viking explorers to see this wonderful town."  It takes an exceptional guide to make a bus ride in the evening rain fun and entertaining.
A few locals came to their windows to see what was going on. No doubt we must have looked like a parade and some residents could look us in the eye we were so close to the buildings. The town has a bi-monthly news bulletin. I'm sure we'll be in their January issue.
Kudos to the wonderful team on Viking Odin who have handled these unforeseen river obstacles seamlessly.
This post was created as part of my collaboration with Viking Cruises. As always, all of the opinions, thoughts, and ideas in this post are my own. If you'd like to follow our trip in real time, search the hashtag #TBonViking or #VikingCruises on Twitter and Instagram.