Do you ever wonder how they make silk?  I have an insatiable curiosity, so I love visiting places where I can get behind the scenes to see how something's done.  And when it comes to textiles, Thailand has a reputation for the highest quality silk in the world.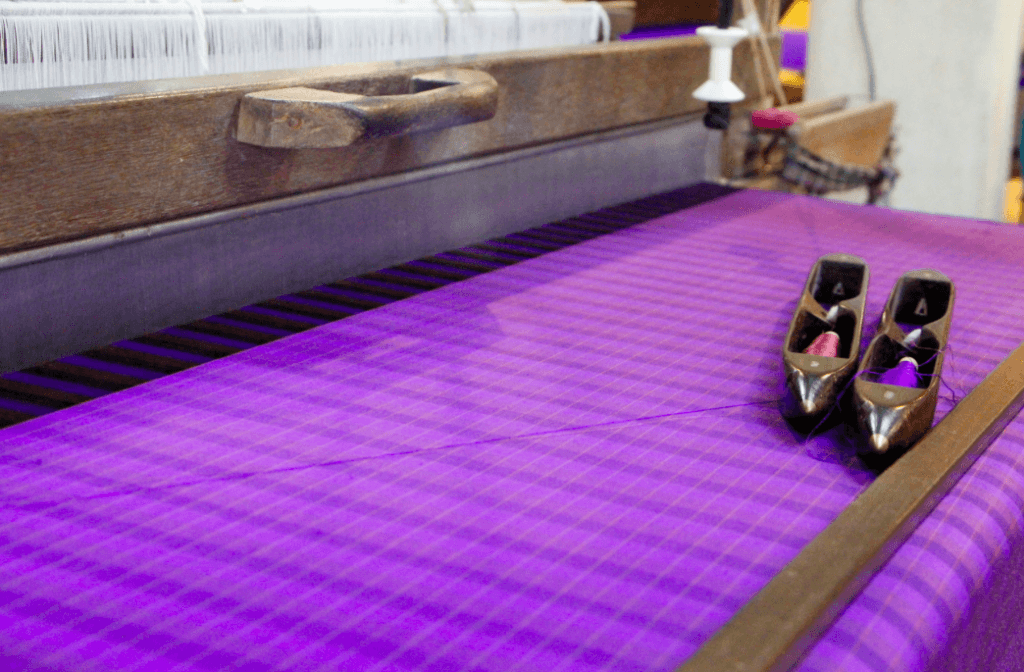 While visiting Chiang Mai, we spent an afternoon in the Sankamphaeng area, known for it's handicrafts and
Thai Silk Village
.  Upon arriving, we learned about the arduous process of making silk and I immediately felt a new appreciation and understanding for the quality.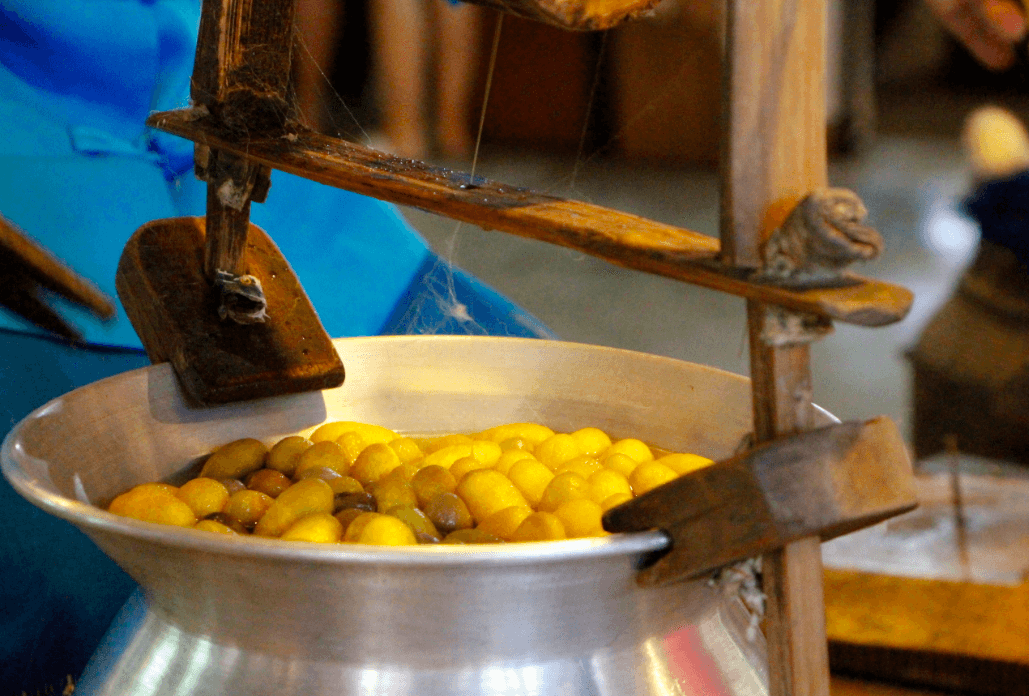 Silk worm cocoons are boiled to extract the thread while a craftswoman gently and patiently reels them onto a spindle to be processed and dyed.  Thai silk yarn is naturally yellow, so it is then bleached in a hydrogen peroxide bath before adding color with various natural dyes.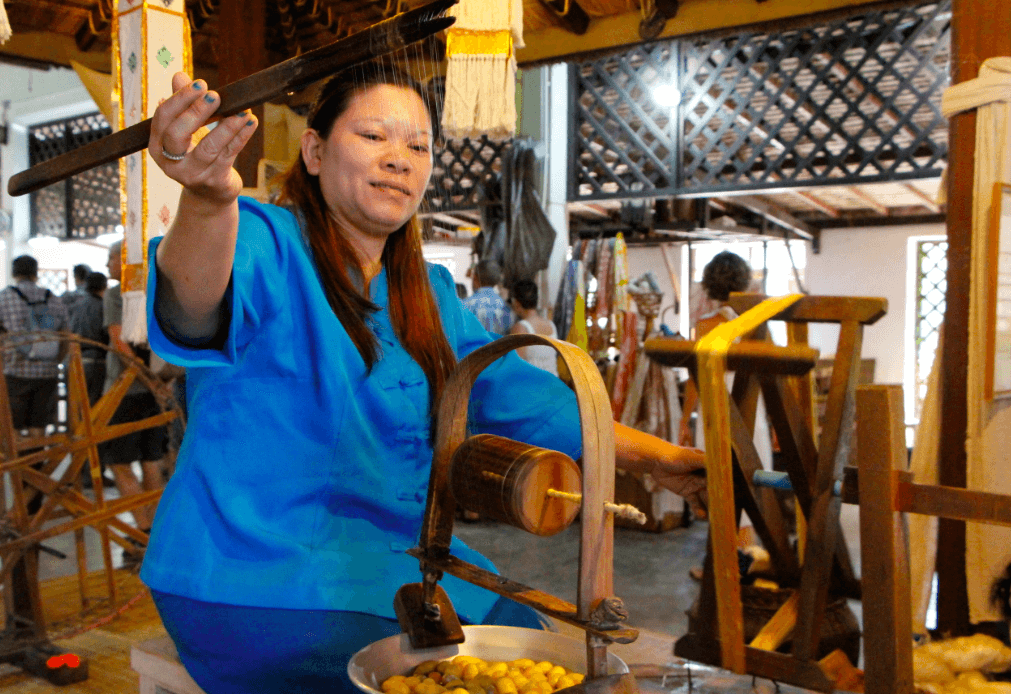 Once the yarn is ready, it's weaved into colorful fabrics and sewn to make scarves, clothing, and decorations for the home.  Some are soft and organic looking, others have a golden sheen and bright colorful patterns that remind me of the temples and architecture of Thailand.