I'm very excited to announce that I'm about to embark on a week-long adventure in Asia as part of a new campaign with Cathay Pacific and iAmbassador!
Three bloggers, including myself, will travel to Hong Kong, testing out Cathay Pacific's new Premium Economy Class and then connecting onward to explore other destinations.  Cathay Pacific recently began a new non-stop route from Newark Liberty International Airport to Hong Kong International Airport, making it easier for travelers on the East Coast of the US to fly direct to Hong Kong, the gateway to Asia.
Matt Long of Landlopers and I will travel June 1-7, while fashion blogger, Meg Biram of MegBiram.com, will travel June 7-14. We'll get to explore Hong Kong as well as Yangon (me), Cambodia (Matt), and Shanghai (Meg).
As I fly out TONIGHT, I'm really excited to see what amenities Cathay Pacific has in store to make long flights more comfortable and enjoyable.  And while I'm not one that typically likes to hang out in airports, I'm also looking forward to exploring Cathay's lounges to see how they welcome travelers to refresh and unwind upon arriving.  Plus, HKG is known for being one of the top 5 most luxurious airports in the world.  They even have a golf course and iMax theatre.  But I'll probably be to busy freshening up in a bamboo shower suite or getting caffeinated at Cathay's Coffee Loft to get lured by the entertainment.  I know I've written before about how to survive a long flight, but I think this experience is going to be epic.
Here's a little peek at my itinerary for next week:
Activities In Hong Kong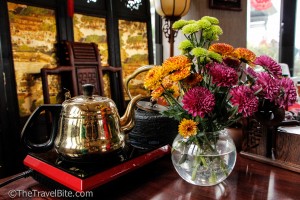 Relax and enjoy the luxuries of the

Kowloon Shangri-La

Take a Dim Sum class and meet with a few of the city's top chefs
Visit the Police Married Quarters, a revitalized mecca for design and fashion
Explore several fashion houses, including one called

Aly & Rachelle

(didn't realize my shiba inu and I had a boutique shop that shares our name)
Activities in Yangon
Relax and recharge at the luxurious

Sule Shangri-La

Taste a traditional breakfast at Cafe Sule
Visit Scott Market and Shwedagon Pagoda
Explore the city by Circular Train
Cooking class on traditional Myanmar cuisine and tea ceremony
Be sure to follow me and my fellow bloggers by keeping tabs on on the #CXploreAsia hashtag on all social media platforms as we share how easy it is to get to Asia with Cathay Pacific and why these destinations are among the most exciting in the world to explore.
This campaign was created and sponsored by Cathay Pacific Airways in partnership with iambassador. As always, thoughts, opinions, and enthusiasm for travel is entirely my own.  The Travel Bite retains all editorial control of what is published.