By Becky Merola.
There aren't many things that give me pause. I'm the kind of person that gets hungry when she watches "Bizarre Foods" and I think it's fun to jump into bodies of water fully clothed. I like to keep an open mind and there generally aren't that many things I'm afraid of so there's not too much holding me back from trying new things. Well except for one thing: my fear of birds. I remember my SCUBA instructor thought I was crazy because I couldn't stop talking about how excited I was to get in the water with sharks, but a seagull sent me cowering under the deck for an hour. It's not rational, I know, but my fear has kept me from enjoying many adventures.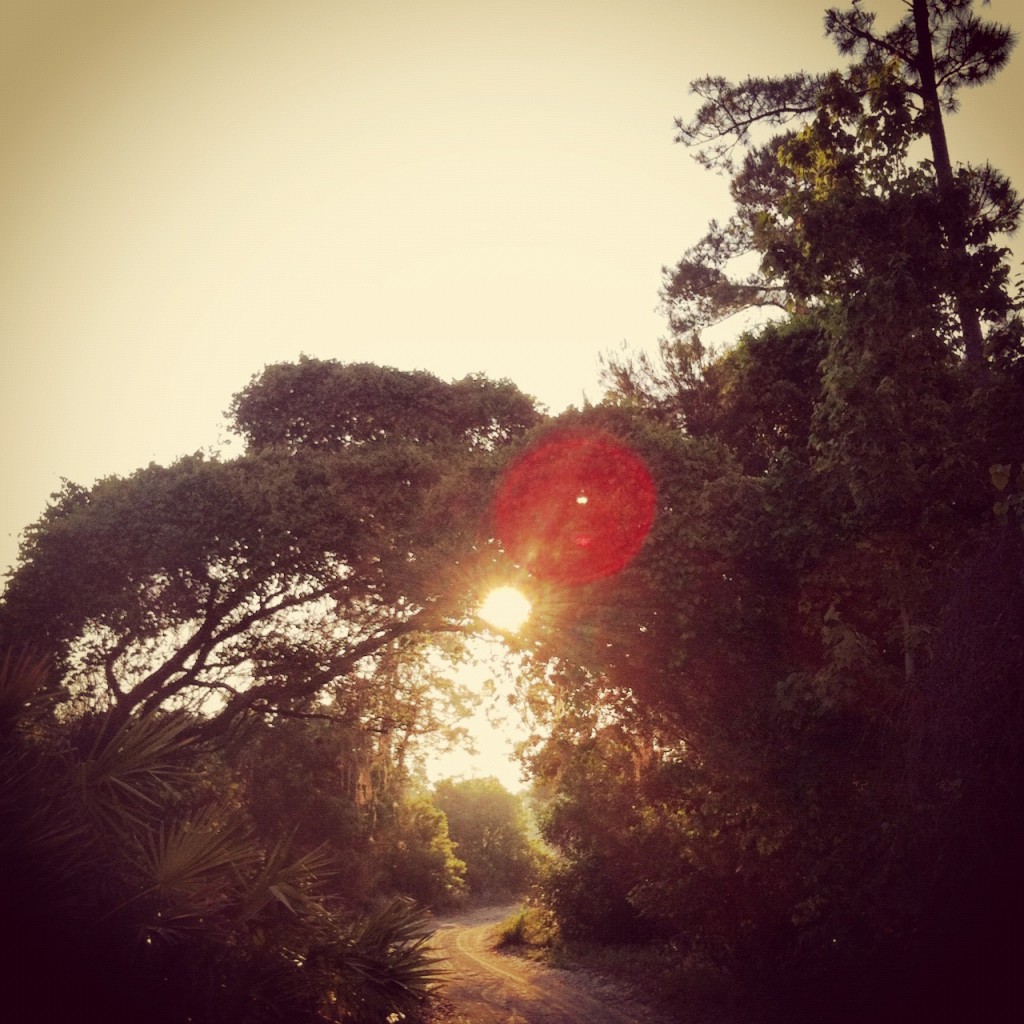 But I'm not going to let it hold me back anymore. This month's spontaneous instruction is going to be about overcoming fears, and how I've (almost) overcome mine. Rather than jumping right out of the nest and plummeting into facing my fear, I decided to start slow. The resort I intern at (Holiday Inn Club Vacations at Orange Lake Resort) is on a rather large piece of property with a lot of natural landscape, so they offer a really fantastic nature walk three times a week. The not so fantastic (in my opinion) part of this nature walk is that there are a lot of birds on property. While most people say birds are "beautiful" or "exciting" or "not terrifying at all, stop hiding behind that bush," I don't really have that same reaction. However, I thought seeing birds from far away in a group of other victims nature enthusiasts would be a good starting off point.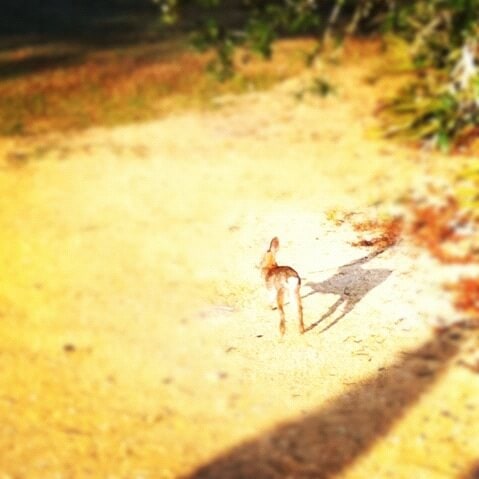 The nature walk is led by one of two wildlife experts on property at the resort, Shirley and Sheila. These two are twins, nature lovers, and noted swan experts. My guide that morning was Sheila, who I had told about my phobia, and she assured me that the most the birds would do was sing to me. Though I was skeptical of someone who had professed to having hugged a swan, I figured having someone who could get on their good side would be an asset.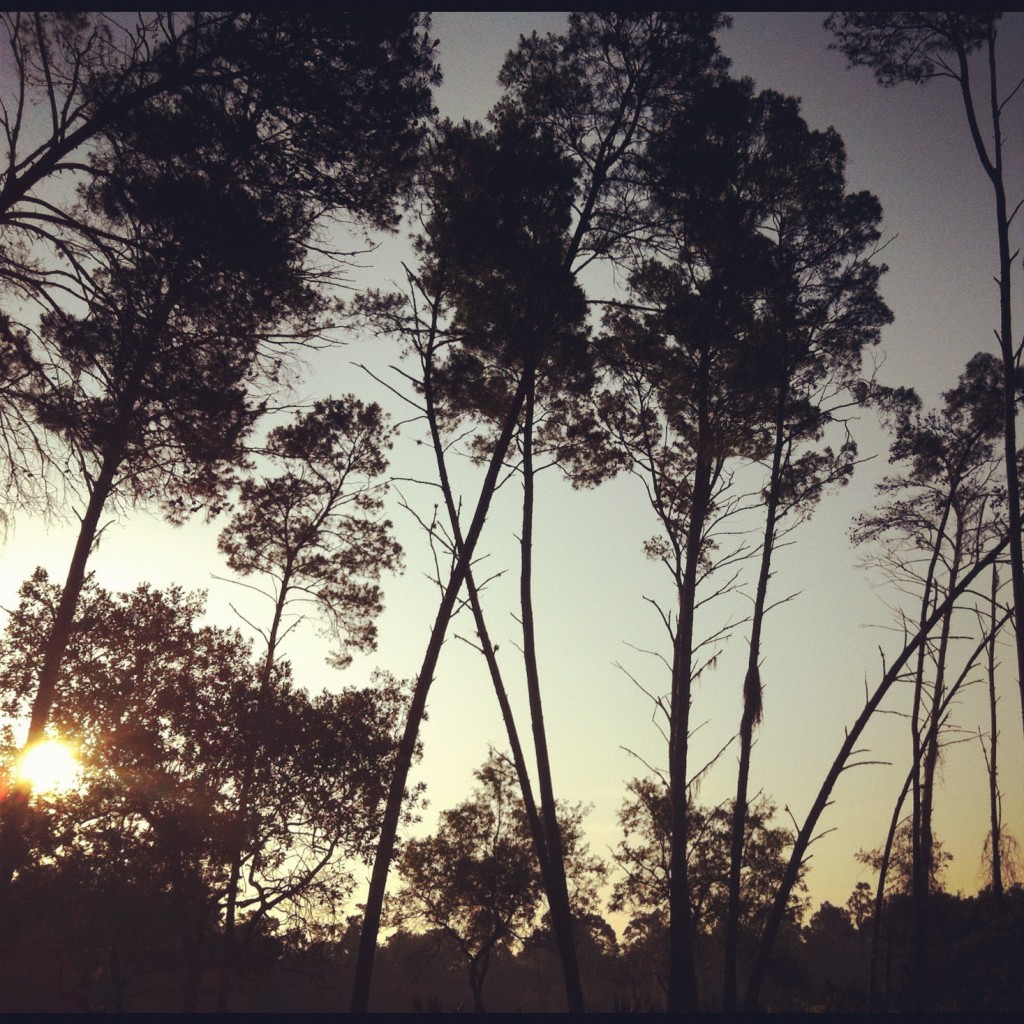 The group started on our walk and Sheila explained the many different flora and fauna along the way. She stopped to point out a set of armadillo tracks in the sand along with a few other animal tracks including raccoons, bobcats and even a coyote. Even with the knowledge of coyotes around, I was still more afraid of the birds (I always rooted against that roadrunner anyway). I was assured, however, that we were perfectly safe from both.
We saw a few birds here and there, but I spent most of the time appreciating the beautiful landscapes. We strolled over a bridge over some protected wetland area, saw a white-tailed rabbit run by us, and watched Sheila make alligator noises at a gator about 100 feet away from us (still nothing on the birds as far as fear inciting).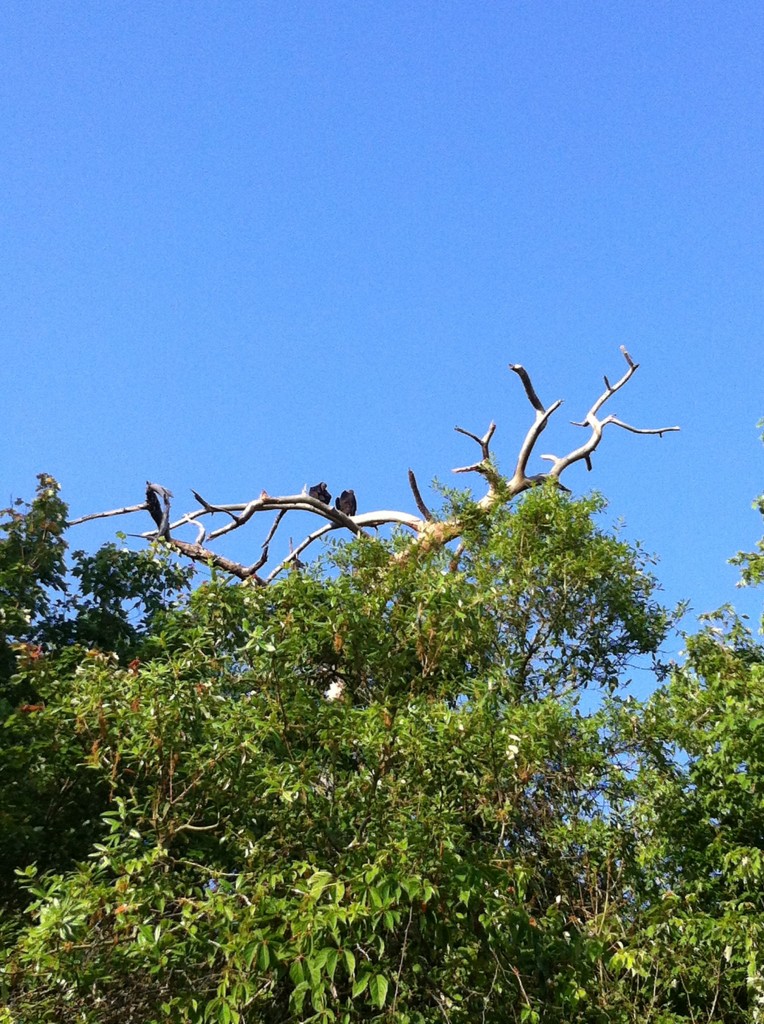 So besides Sheila explaining how vultures defend themselves in nature (I'll spare you the details) and thus cementing their position on my scariest birds list, which is quite extensive, I made it through the walk relatively unfrazzled. So I figured I had to up the ante a bit.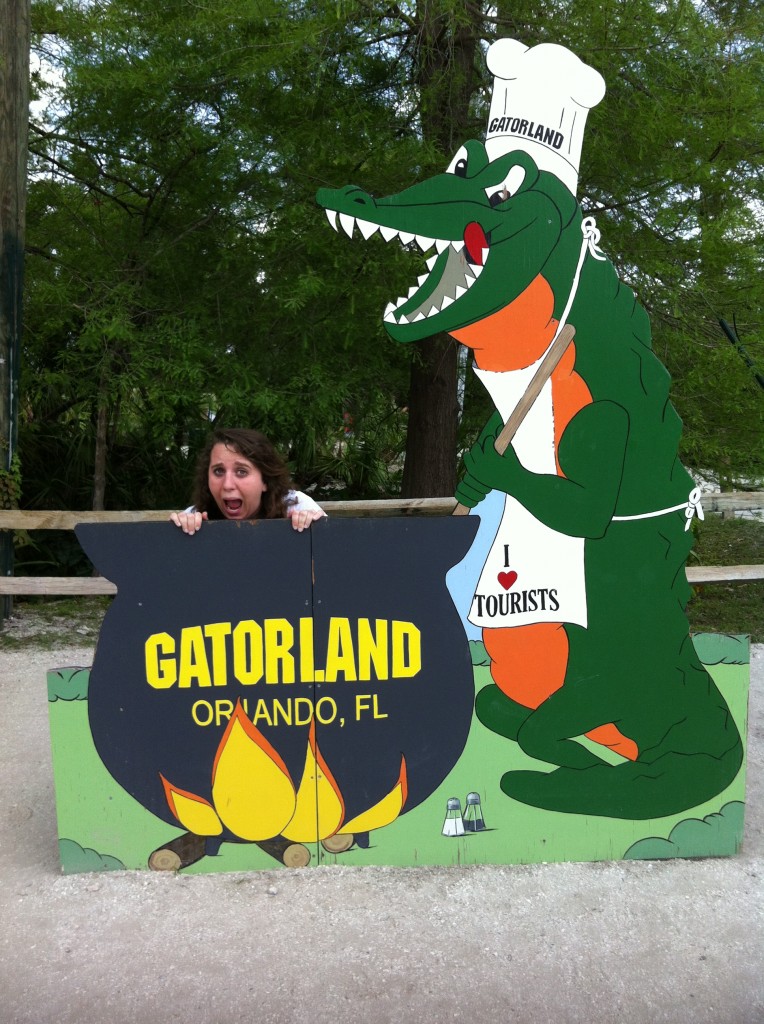 Next stop: Gatorland, the alligator capital of the world. In addition to housing hundreds of gators, Gatorland is also home to an aviary and a large breeding marsh which doubles as a rookery with thousands of aquatic birds. In other words, the place is just lousy with birds.
Gatorland is located not far from Disney and has been here for much longer. It only costs a fraction of most of the attractions you'll find in the Orlando area and, besides the birds, is full of the kind of things I find exciting (live alligator shows, ziplines right over the gators and even a little waterpark for the kiddies).
For Florida residents it's only $15, so at least if I only made it to the entrance before the birds got me, I wasn't losing too much money. For those of you who haven't quite grasped the magnitude of my ornithophobia yet, I considered jumping into the water with the gators once or twice because there was a bird on the walkway.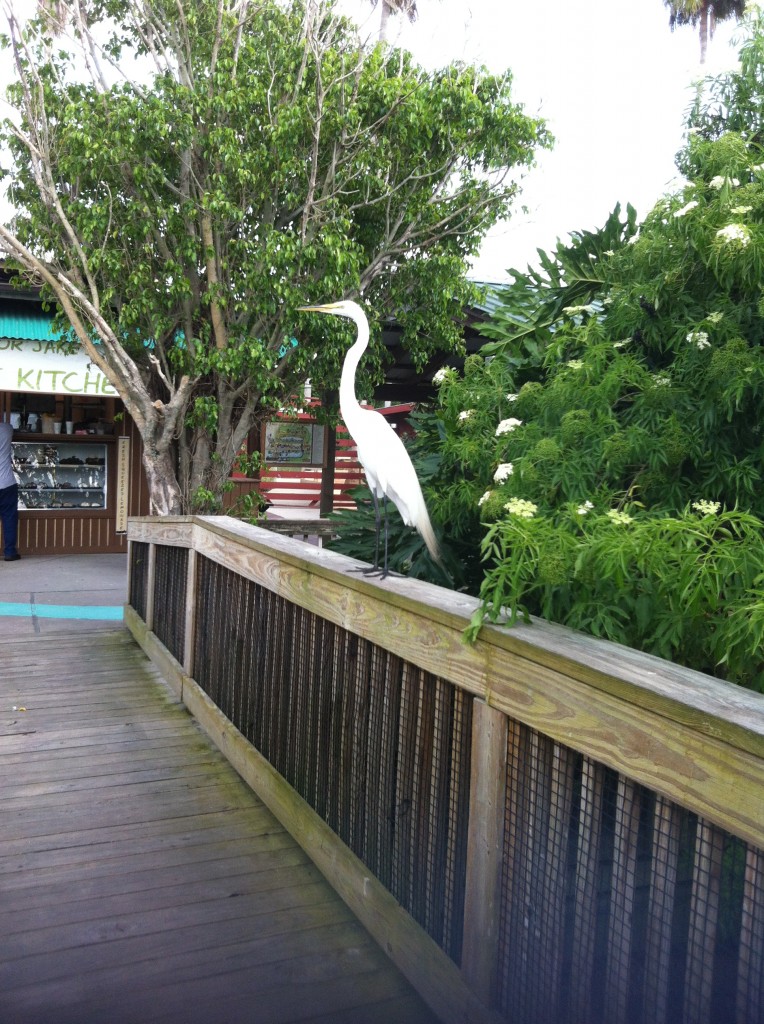 We check out the many gator exhibits and catch the Gator Jumparoo show, a funny little skit with "Bubba" and "Cooter" getting alligators to leap out of the water, before I march to my imminent doom in the bird-feeding area.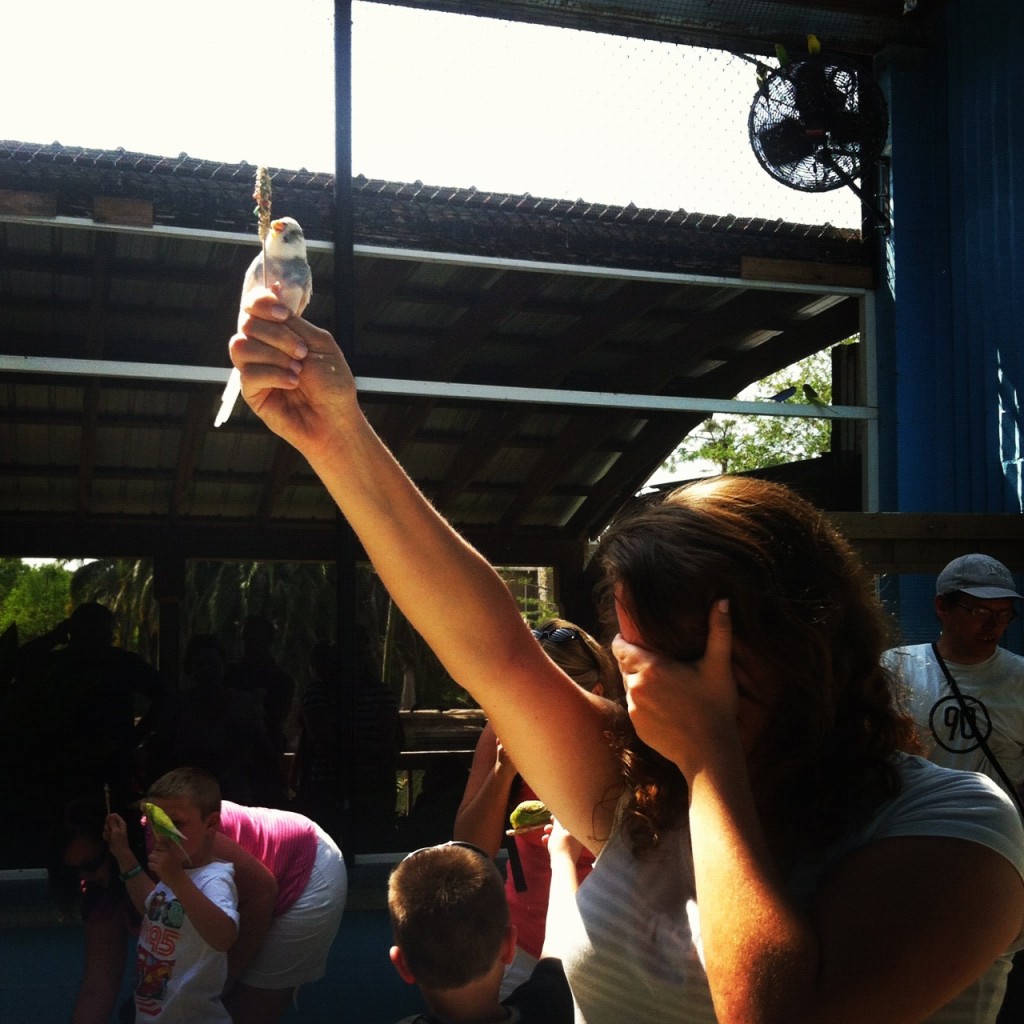 So to you, they look like parakeets. To me, they look like flying sharp beaks and claws. In a room full of tiny birds and tiny kids with popsicles coated in bird seed, I managed to first embarrass myself by screaming like a little girl, but eventually open my eyes and unclench my fist. As you can probably tell, I survived. So that's one bird off my no-fly list. My verdict? Parakeets: not so bad.
Now I don't want anyone to think that just because I am absolutely terrified of them, that I don't appreciate that birds are sometimes nice to look at. Yes, peacocks are beautiful and all that, I just don't want to be within 100 feet of them without a sturdy barrier between us. So I get why the rookery is popular, but the next step was probably the worst part for me. We attempted to walk through the breeding marsh, which is where many people go to get a close look at hundreds of breeding birds. I say attempted because I made it about twenty feet in before immediately turning around and reconsidering this whole "conquering my fears" thing. Who needs to go outside anyway? My breeding marsh verdict: beautiful? Yes. Terrifying? Also yes.
So while I have made a little progress, I think I will have to continue to appreciate birds from afar. I'm not giving up though, I may even stay above deck on my next trip out to sea. A good traveler always keeps an open mind, so I haven't written birds off completely yet.