Tomorrow morning, Pete and I are flying up Maine and hitting the road for a fall road trip along the north east coast and then taking a ferry to Nova Scotia. We're so excited and can't wait to dig in to the food scene there and drive along the legendary Cabot Trail! Follow the hashtag #TBinCanada if you'd like to follow along in real time on Twitter and Instagram.  If you're looking for a fall leaves itinerary filled with good food and jaw-dropping views, this is the one.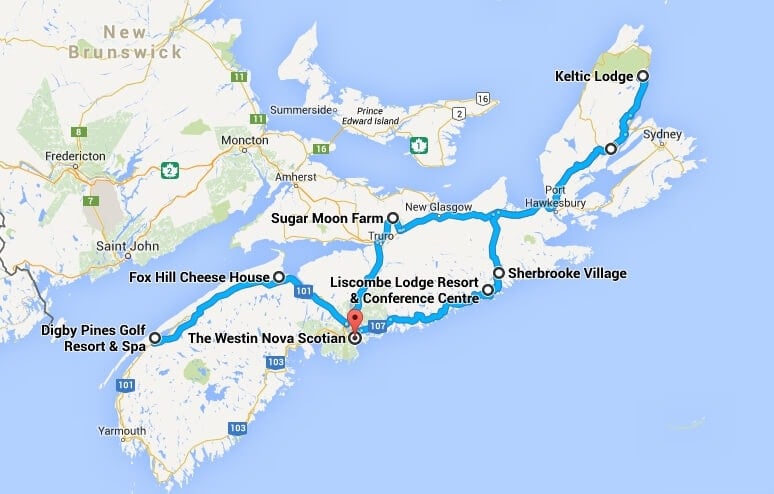 We'll start in Cape Neddick, Maine, at the Cliff House Resort & Spa where we'll get to explore Ogunquit and Perkins Cove.
Next, we'll head to Portland (yes, there's a Portland on the east coast too!) and spend some time in this foodie town before taking the ferry over to Nova Scotia.  Our itinerary includes some tasty farm visits, lots of fresh seafood, hiking, and one heckuva scenic drive.
Again, be sure to search the hashtag #TBinCanada this week to follow along in real time.  I'll report back here soon with travel tips for the area as well as a suggested itinerary for viewing fall leaves.