Have you seen it yet?
I just can't believe it.  I'M IN PEOPLE MAGAZINE!!!!!   About two months ago I received an email from one of their writers saying that they saw my Top 3 Simple Ways To Survive A Long Flight and would like for me to come up with some similar tips for them.   ABSOLUTELY!   I opened up my carry-on for the trip I had packed for NYC and quickly emailed her a list of what I like to use via my iPhone while on the way to the airport.    And there it is …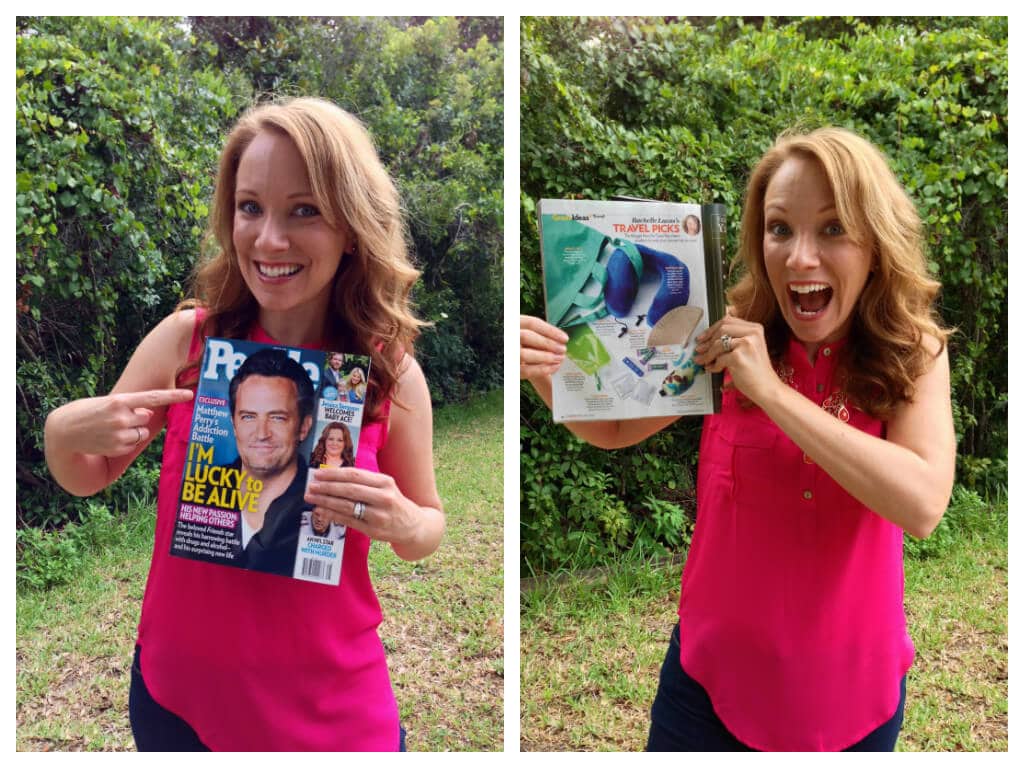 How awesome is that?  If you haven't picked one up yet, from the date on the cover I think it will be out until July 15th.