[This post done in collaboration with RaceTrac]
It's almost summertime, which in the south means it is Sodapalooza season! Our homebase is in Florida, the sunshine state, so we know a thing or two about surviving the summer season. There are three things that are my must-haves to cool down in the summer heat: a hat, a hand fan, and hydration!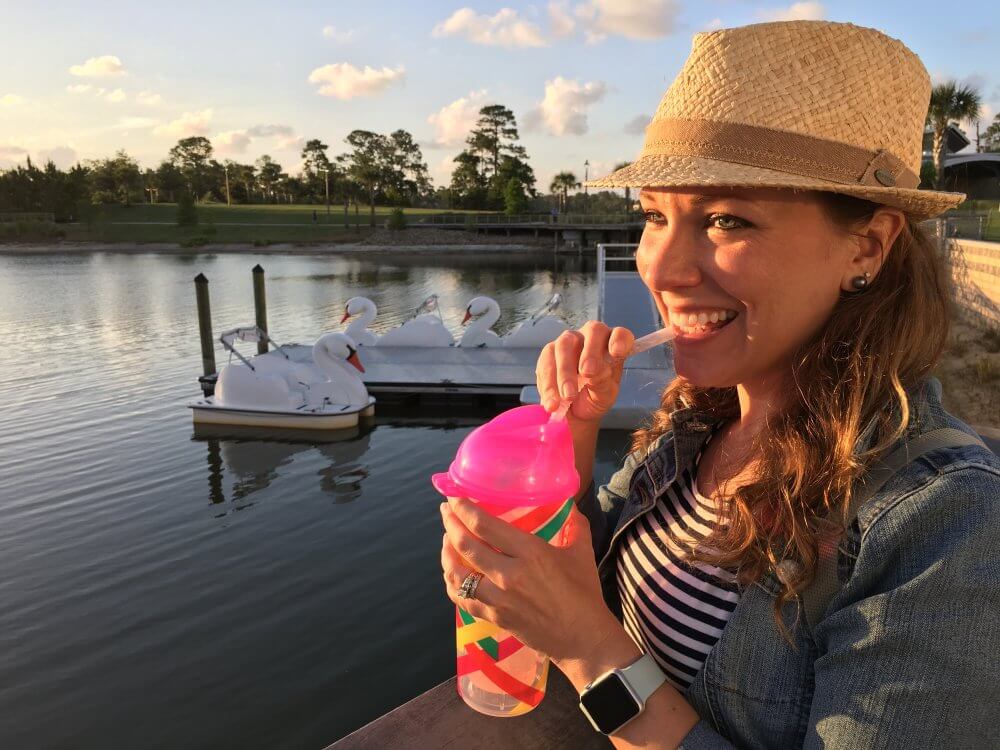 I never leave home without a hat, and my hand fans have become somewhat of a conversation piece as I collect a new one everywhere I travel. As far as hydration goes, RaceTrac makes it super fun with their Sodapalooza cup's unlimited refills. Yes, you read that correctly, UNLIMITED free refills! They call them FreeFills. Personally, I'm a big fan of their peach mango iced tea. Pete's favorite thing is to make a frozen Arnold Palmer by mixing the NumbSkull frozen lemonade with iced tea. He also loves mixing frozen cherry and lemon to make a cherry lemonade.
During the week, I'll stop by RaceTrac on my way to yoga and fill up Sodapalooza cup with Vitamin Water or their Pomegranate Green Tea. And on weekends we like to plan trips out to the coast, so finding a RaceTrac via their app is a great time saver as we only have to make one stop for everything we need while on a road trip — healthy snacks, fruity fro-yo, and filling our Sodapalooza cups (and potty breaks too, amiright?).
Now, I've heard some stores are running out of cups … so if you find more, share which store location you found them! We're on the hunt for a green one for Pete. 😉
The Scoop On Sodapalooza Season
Cups are available at any RaceTrac location for just $11.99
RaceTrac Rewards App has a coupon for $2 off a Sodapalooza cup purchase, so technically you could even get it for $9.99
Cups include FREE refills of fountain and frozen beverages through July 31
Each Sodapalooza cup also includes coupons for things like free waffle cones, sandwiches, and BoGo's, plus exclusive offers for theme parks such as Busch Gardens and SeaWorld.
**Each Sodapalooza cup also includes between $30 and $150 in exclusive coupons, depending on your location, for RaceTrac food and fun experiences unique to your area.
Download the free RaceTrac Rewards app via any iOS or Android phone by following instructions on the
App Store or Google Play. For more information on Sodapalooza and other RaceTrac initiatives, follow RaceTrac on Facebook, Twitter, Instagram. Visit RaceTrac.com to get Sodapalooza news straight to your inbox, as well as giveaways and coupons throughout the year.