[sponsored] Earlier this month we talked about a few of our favorite summer vacation essentials, including a hand fan — my secret weapon for beating the heat! As we live in Florida, sometimes I think we take these summer in the south tips for granted. But as I've had friends visit from up north, I realize we could all use a reminder on how to stay cool, especially as we head into the hottest part of the year.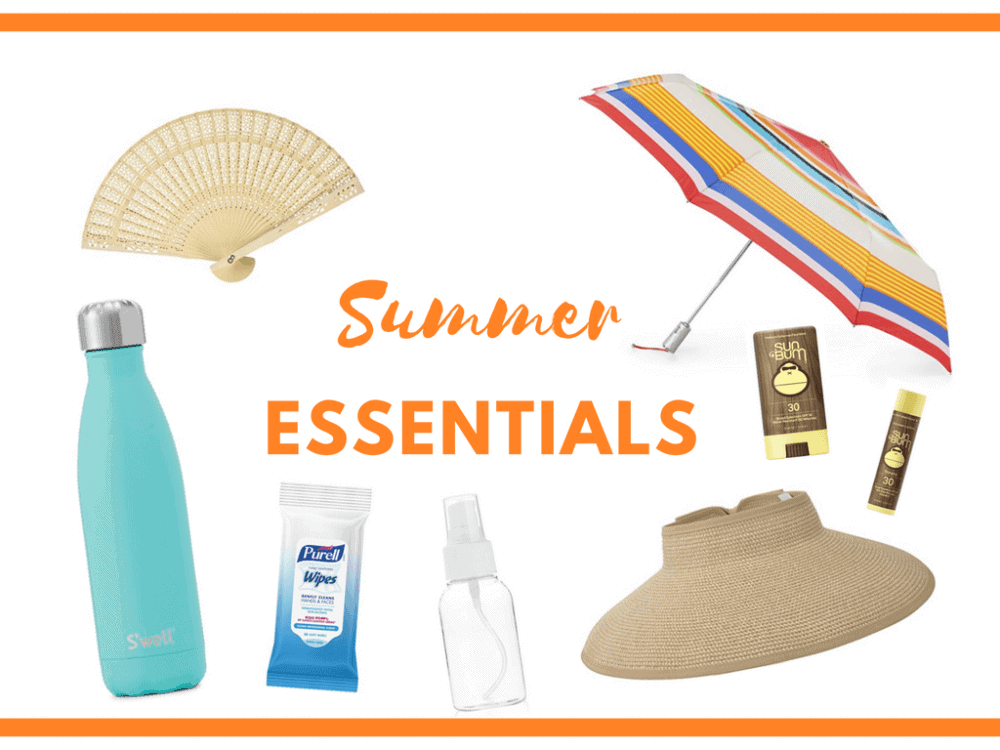 WHEN TO PLAY – The 3 "M's" of Mid-Day
Those blue skies and puffy white clouds look inviting from inside the comfort of an air-conditioned building. But it takes me only fifteen minutes of being outside in sauna-like conditions to be reminded of the "3 M's" of mid-afternoon — movies, museums, and malls. We love the outdoors, but it's best to plan summer fun activities after 5pm when the temps start to cool.
WHAT TO PACK – Summer Packing List 
I touched on my 3 must-have's in our summer essentials post, but here's a complete list of what goes in my day pack during the summer months.
Hat
Sunscreen
Compact Umbrella (for rain AND portable shade!)
Hand Fan
Water Bottle
Water Spritzer or Peppermint Oil
Hand Cleansing Wipes
WHAT TO EAT – All The Ice Cream You Want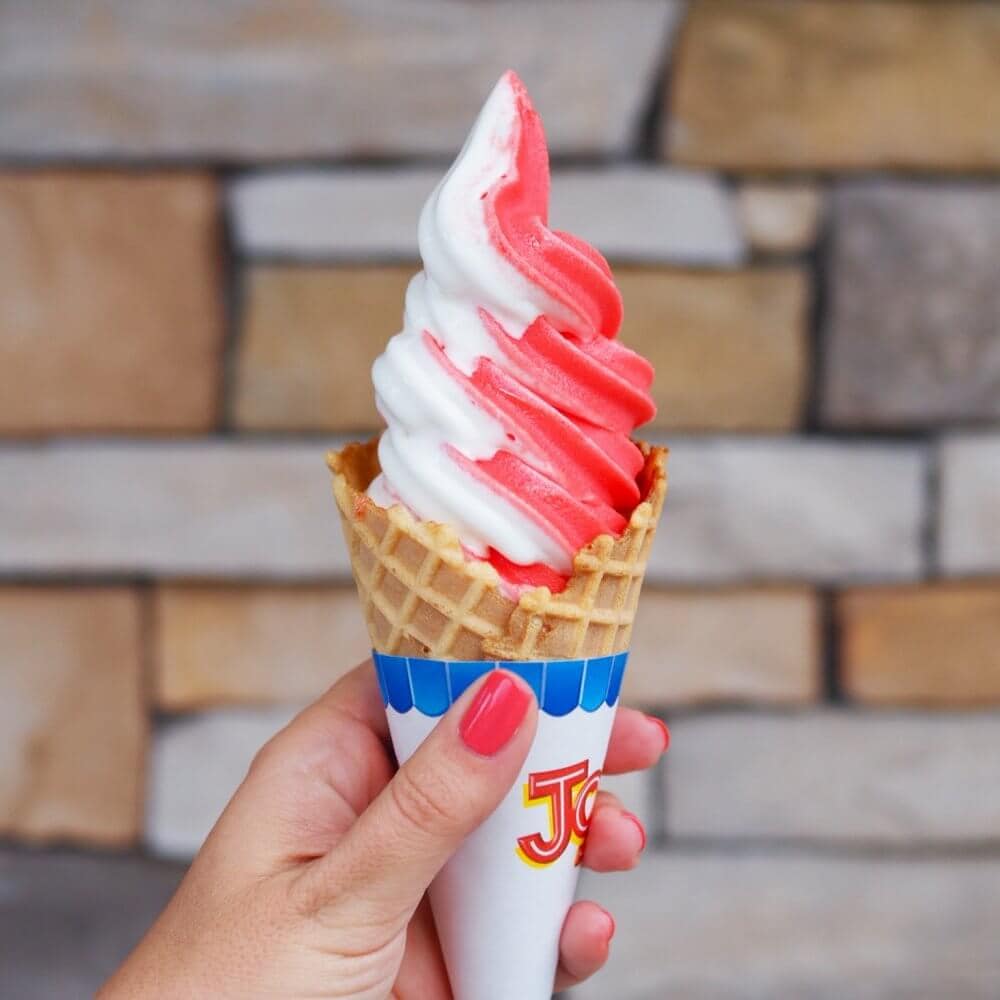 There's a reason crisp salads, fresh fruits, frozen coffee drinks, and ice cream are so popular in the summer — they're refreshing and help you stay cool! Summer is about the only time of year where you can justify indulging in frozen treats on a regular basis. I've teamed up with RaceTrac to give one lucky follower a YEAR SUPPLY of frozen goodness at Swirl World! Did you know RaceTrac has frozen yogurt, ice cream, and Italian ice? Plus over 40 toppings — everything from fresh berries and fruit to all kinds chocolate and candies? I've been enjoying all the combinations this summer, but my guilt-free favorite is a frozen yogurt with a little granola and fresh fruit (because that's essentially breakfast, amiright)? Check out the sweepstakes details below!
Sweepstakes Details
Sweepstakes Ends on July 31, 2017
Prize: $300 RaceTrac Gift Card for a Year Supply of Swirl World
How To Enter: Enter on Twitter or Instagram by using the program hashtag #HowYouSwirlWorld and tagging me @TravelBlggr on Twitter, or @TheTravelBite on Instagram.
Entry Limit: One entry per person, per day
Official Rules: http://bit.ly/2tm2P5J