Summer vacation is quintessentially American — the days are longer, more people have time off from work, and sweet memories are made. But if you're going to survive summer in the south, there are a few key essentials that will make your summer vacation more enjoyable.
1 – Pack A Hand Fan And Sweater
These seem to contradict each other, I know. But as a southern girl, these two items are always in my bag. Hand fans are perfect for creating your own breeze when the summer air gets sticky and stagnant. And I can't tell you how many times I've pulled a basic fold-up bamboo fan out of my purse and had everyone around look at me like I was a genius. Now I try to collect fans when I travel, so they've become somewhat of a conversation piece too.

As for sweaters, here in Florida most buildings are kept at a constant 62 degrees. So when you walk indoors wearing a short sleeve shirt that's a little damp with humidity, you're going to thank me for reminding you to pack a sweater.
2 – Play Indoors
There's nothing I love more than being outdoors, but the timing is key. When the daytime high hits 95 degrees and afternoon thunderstorms are looming, you'll have more fun inside at a museum, a mall, or catching a movie. Save the outdoors for picturesque sunrises that are perfect for Instagram, or plan a barbecue to enjoy the longer days and lingering sunsets.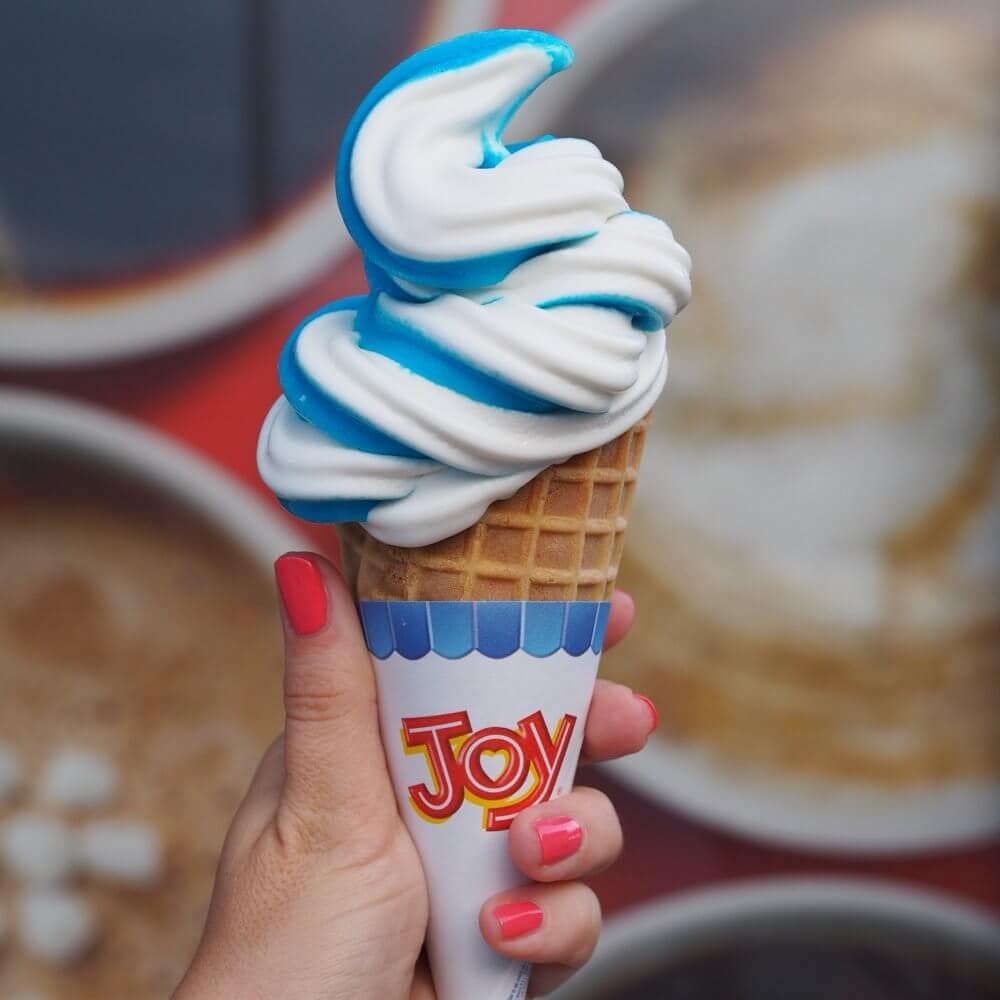 3 – Eat Frozen Treats
Seriously, there's no other time of year where you can justify eating ice cream on a daily basis. And if you wanted to keep this chill habit going throughout all four seasons, I've teamed up with RaceTrac to give one lucky follower a year supply of frozen goodness at Swirl World! Did you know RaceTrac has frozen yogurt, ice cream, and Italian ice? Plus over 40 toppings — everything from fresh berries and fruit to all kinds chocolate and candies? I've been enjoying all the combinations this summer, although I think my favorite is the fro yo and Italian ice swirl. Check out the sweepstakes details below! For more chances to win, RSVP for the Twitter Party here.
Sweepstakes Details
Sweepstakes Ends on July 31, 2017
Prize: $300 RaceTrac Gift Card for a Year Supply of Swirl World
How To Enter: Enter on Twitter or Instagram by using the program hashtag #HowYouSwirlWorld and tagging me @TravelBlggr on Twitter, or @TheTravelBite on Instagram.
Entry Limit: One entry per person, per day
Official Rules: http://bit.ly/2tm2P5J