We enjoy working with brands we love, so I'm so excited to announce our partnership with Alamo Rent A Car where we'll be contributing vacation ideas and trip planning tips to their online travel guide, The Scenic Route.
We've rented cars from Alamo  quite a bit over the years, including our springtime jaunt out to Yountville to experience the delicious food and wine scene in Napa Valley. We've always had a fantastic experience with them and I look forward to learning more and sharing great stories and tips throughout this partnership.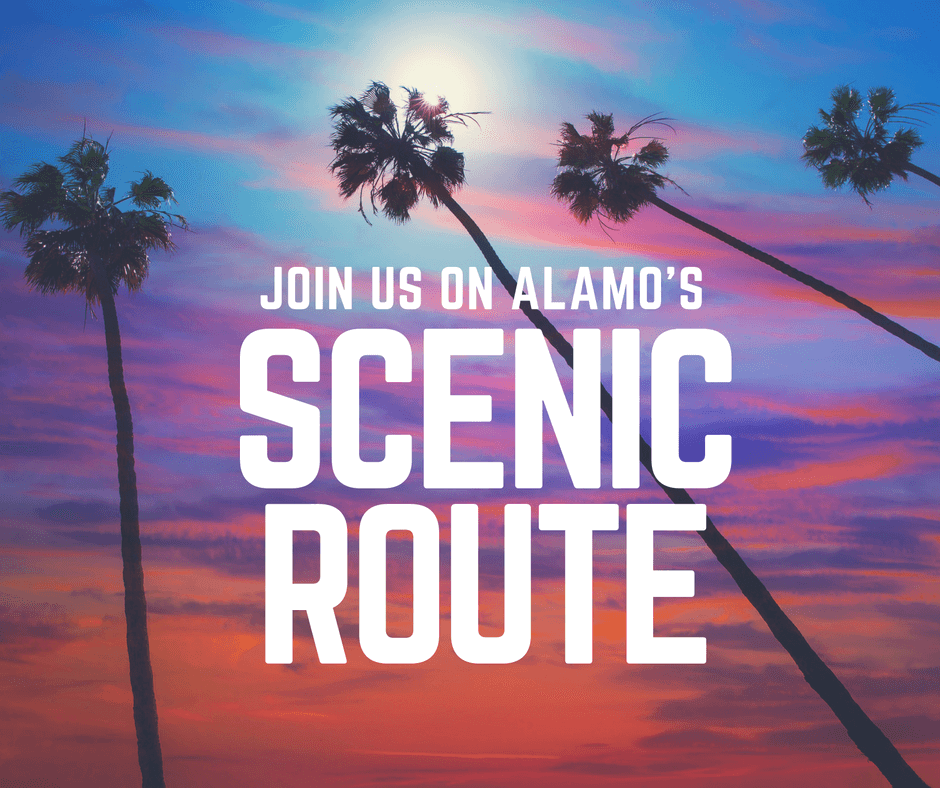 We'll be sure to share our upcoming Scenic Route posts in our newsletter (so be sure to sign up!). But in the meantime, check out these great guides from other seasoned travelers to help you plan for the upcoming holiday season.
Here are a few of my favorite travel tips on The Scenic Route to get you started:
How To Pack Your Car For A Trip
Go over this helpful car packing checklist to prep for your next trip, including what essentials to bring, the type and size of luggage to choose, and even how to pack peculiar things.
Holiday Car Rental Tips
If you're planning on renting a car this holiday season, be sure to take a peak at these recommendations to help you plan and take some of the stress out of holiday travel.
Best Apps For Photos And Videos
Want to document your next family vacation with amazing photos and video? You can do it all from your phone with this great list of photo and video apps.
Now, are you ready for some instant savings? As you plan for holiday travel in the upcoming months, be sure to sign up for Alamo's Insiders program to get 5% off on retail rental rates.
Happy Travels!